Several abbreviated thoughts from the Kings' 4-3 overtime win over the Washington Capitals:
-Fans at Staples Center were treated to the excitement expected from a game that lived up to its billing, even if the method in which the Kings emerged with two points was circuitous and unnecessarily tense. Three-goal leads should hold up. But as Lindsay Czarnecki and I talked about prior to going on the radio during the first intermission when talking about Ontario's late-game comeback heroics last night, championship-caliber teams, such as Washington, are capable of stringing together highly improbable comebacks, and the Capitals entered the night with a league-best 84 third period goals and a haltingly impressive plus-33 third period goal differential. If there's any crease of an opening for an opportunity, they're going to attack it and break through, just like the World's Most Genius Dogs. That crease was the Rob Scuderi-Drew Doughty pairing, which was mostly efficient through the first two periods – even Scuderi, who has been criticized for his performance, had a strong 40 minutes to open the game despite the tilt of the ice in his direction – before it was victimized early in the third period while on the penalty kill and twice at even strength over the final 10 minutes of the game.
-If there are those inclined to criticize Scuderi, they also must take into account what impact his presence has on the rest of the defense; Brayden McNabb, who had experienced a dip in his game prior to the veteran's arrival, is a +10.8% CF% Rel (that's more than a nine percentage point jump from his prior figures) since being moved primarily alongside Luke Schenn. His play hasn't quite molded firmly into form, but it certainly has shown signs of a rebound since he has been facing less high-level competition. Doughty's possession numbers have dipped slightly, though, and the overall team's possession metrics are a touch off since Scuderi's arrival, though keep in mind that the sample size includes two games against Anaheim, one against Montreal, which has emerged as a quality possession team despite its struggles this year, and league juggernaut Washington. The coaching staff has much more thorough numbers than those used here, and a much better interpretation of what those numbers should mean in terms of deployment given the team's accomplishments, but I basically read Scuderi's usage as "probably too high" and instead of being in that 18-to-24-minute range, as he has been for five of six games, should probably be back in that low-teen-minute range. Of course, this is regular season hockey, and what you see now doesn't necessarily indicate how and where players will be used come springtime.
-Doughty, meanwhile, saved his best playmaking exhibition for the overtime session as he coolly stepped out of the offensive zone after surveying several questionable in-zone angles and options and pacified Washington into a false sense of security. Marcus Johansson skated back to the bench for a line change while Alex Ovechkin got caught behind the play as Doughty quickly turned and, sensing an opening with Dmitry Orlov all of a sudden defending a potential two-on-one, quickly advanced the puck to Milan Lucic. Lucic read the play well and found Jeff Carter streaking towards the net with a pinpoint pass. The experienced finisher doesn't often miss from six feet out with an exposed goaltender, and on Wednesday night ended the game by snapping the puck past a vulnerable Braden Holtby. That's an excellent, quick read on the play by Doughty, who helped improve Los Angeles to 10-2 in overtime.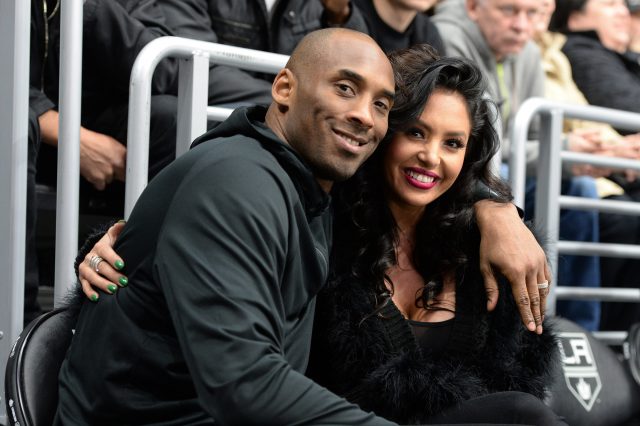 -Kris Versteeg sightings! The newest L.A. winger had good moments on Wednesday, even if he drew the lowest even strength usage on the team. He stripped the puck from Mike Weber during a momentary lull in the Capitals' third period assault on the Kings' net and drew a holding penalty on the rush in the other direction as Weber draped himself on him. Though he was utilized more in a checking role, he was in the black possession wise and formed a nice rhythm with Kyle Clifford and Nick Shore, all of whom had some jump throughout the game.
-Advanced stats via War-on-Ice