Good morning, Newark, good morning, Insiders, Happy Birthday, Marian Gaborik, and Happy Valentine's Day.
Note that this is not Good Morning, Short Hills. With the one-off afternoon game following three days in the city, we made a quick pit stop closer to the arena for the team's only visit to Bergen Essex County this season.
As it is said in the very beginning of Hamlet, "For this relief much thanks, 'tis bitter cold."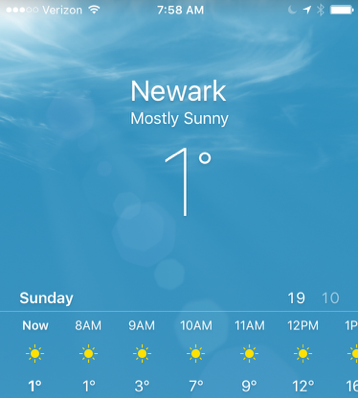 So somewhere around game time it should be between 12 and 16 degrees.
That's it for today's brief Good Morning post – it's time to continue today's game prep. Enjoy your Sunday, Insiders.