Some flash analysis of Wednesday's 4-3 loss to Colorado:
Wednesday night's loss was one that while uncharacteristic, still happens from time to time. Surrendering a lead in defeat was more common of a practice last season than it has been this season, and the base of such a defeat was centered around the team' inability to maintain its attacking style of play from the first period. While undesirable, this is understandable – very rarely in this league do teams step on another team for a full 60 minutes – and credit should be given to a Colorado team that is improved from last season's club, even if they're still the most woeful possession team in the league. But Los Angeles played with fire by allowing the visitors ample opportunity to get a positive result out of the game by ceding six power plays, and when that type of opportunity is provided to players such as Gabriel Landeskog, Matt Duchene, Nathan MacKinnon, Tyson Barrie, et al, good players will ultimately take advantage. Surrendering a two-goal lead in seven minutes and 10 seconds of second period play also played a key role in the inability to head into the break with wins in back-to-back games. On the positive side, if the Kings were to make a habit out of out-attempting their opponents 72-37 (which won't happen), they'd probably win 80% of their games.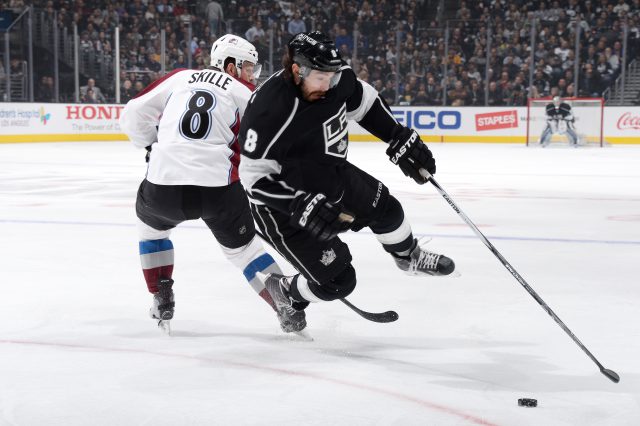 The bigger picture: Los Angeles was better in January than any January since the 2009-10 season. Their 6-5-1 record, while not a pace that elicits a playoff berth if sustained over a full season, was still better than the results from recent trips into their New Year doldrums (see: 3-4-4 in 2014-15, 5-8-2 in 2013-14, 2-2-2 in 2012-13, 5-2-4 in 2011-12 and 5-8-0 in 2010-11). I spoke with a player on the team about this earlier this week, and he was aware that this time of the year is not when the team has traditionally played its best hockey. Whether that's a minor statistical anomaly or a result of playing deeper into the playoffs and maintaining a hard and heavy style of play for 82 games isn't clear.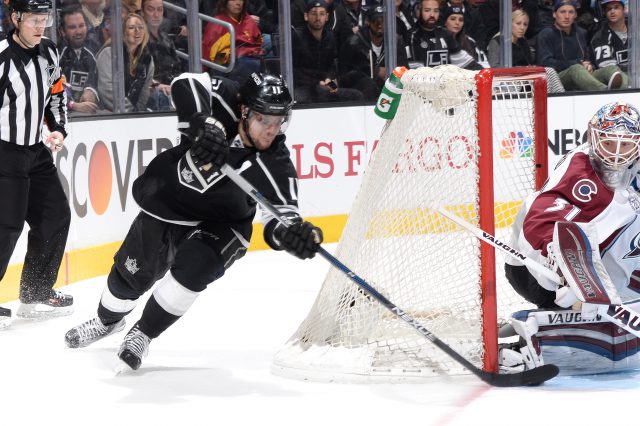 That's it for the Kings coverage for the next several days. Lindsay Czarnecki, who did a great job filling in on the blog last night, will continue her excellent Reign coverage, so make sure to flip the switch and check out Reign Insider for the most timely and accountable updates on the club's top prospects. I'll have some sporadic All-Star Game coverage, with Saturday's Gary Bettman press conference serving as a moment in which there should be some interesting and breaking news. But until (and after) then, enjoy the breather in the middle of the season, and let's reconnect in Arizona on February 2. Thank you, as always, for reading, Insiders.