Los Angeles Kings (30-15-3) vs Colorado Avalanche (26-22-3)
Wednesday, January 27, 2016, 7:30 p.m. PT
Staples Center, Los Angeles, CA
Referees: #6 Francis Charron, #24 Graham Skilliter
Linesmen: #57 Jay Sharrers, #87 Devin Berg
NBC Sports Network, KABC 790 AM, I Heart Radio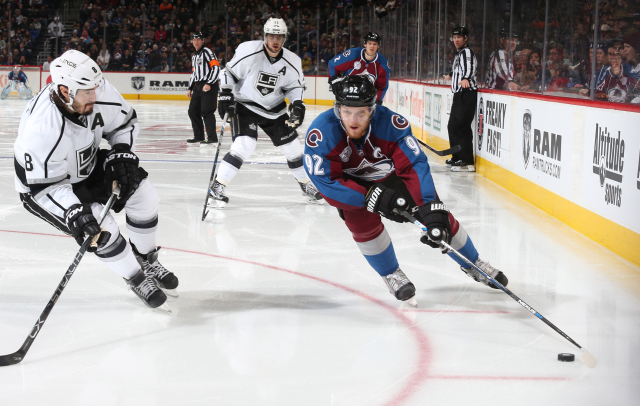 Los Angeles Projected Starting Goaltender – Jonathan Quick
2015-16: 40 GP (40 GS) / 26-12-2 record / 2.14 GAA / .921 Sv% / 3 SHO
Career vs Colorado: 19 (19) / 13-4-1 / 2.25 / .912 / 2
Last Game vs Colorado: 10/18/15 / 60 MP / 22-23 shots / 2-1 W
2015-16, Home: 23 (23) / 14-8-1 / 2.20 / .912 / 1
Colorado Projected Starting Goaltender – Calvin Pickard
2015-16: 8 GP (4 GS) / 2-2-0 record / 2.87 GAA / .932 Sv% / 0 SHO
Career vs Los Angeles: 1 (1) / 0-1-0 / 12.63 / .625 / 0
Last Game vs Los Angeles: 3/10/15 / 14 MP / 5-8 shots / 5-2 L
2015-16, Away: 6 (3) / 1-2-0 / 3.96 / .874 / 0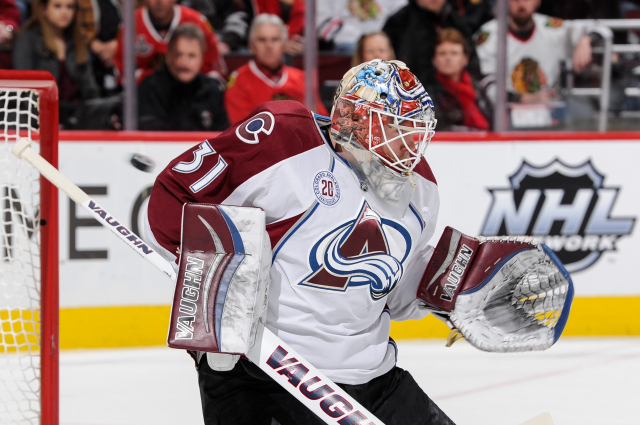 2015-16 Los Angeles Leaders
Total Points: Anze Kopitar (13-28=41)
Goals: Tyler Toffoli (22-15=37)
Assists: Anze Kopitar (13-28=41)
Plus/Minus: Tyler Toffoli (+26; 22-15=37)
Penalty Minutes: Brayden McNabb (61; 2-5=7)
Time On Ice: Drew Doughty (28:00; 9-18=27)
Corsi-For Percentage: Nick Shore (60.3%; 3-4=7)
2015-16 Colorado Leaders
Total Points: Matt Duchene (22-18=40)
Goals: Matt Duchene (22-18=40)
Assists: Carl Soderberg (10-24=34), Tyson Barrie (8-24=32)
Plus/Minus: Cody McLeod (+7; 7-4=11), Nick Holden (+7; 3-15=18)
Penalty Minutes: Cody McLeod (94; 7-4=11)
Time On Ice: Francois Beauchemin (25:05; 6-18=24)
Corsi-For Percentage: Zach Redmond (49.1%; 1-3=4)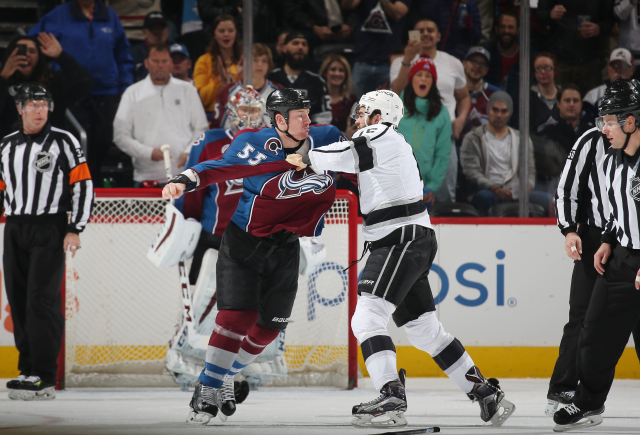 Rankings and Statistics
Goals/Game: LAK – 15 / 2.58; COL – 7 / 2.71
Goals Against/Game: LAK – 3 / 2.23; COL – 23 / 2.73
Power Play: LAK – 6 / 21.2%; COL – 9 / 20.0%
Penalty Kill: LAK – 11 / 82.2%; COL – 24 / 79.1%
Shots/Game: LAK – 3 / 32.0; COL – 26 / 28.4
Shots Against/Game: LAK – 7 / 28.2; COL – 26 / 31.2
Faceoffs: LAK – 20 / 49.7%; COL – 22 / 49.4%
Save Percentage: LAK – t-4 / .921; COL – t-15 / .913
Corsi-For Percentage: LAK – 1 / 56.0%; COL – 30 / 44.3%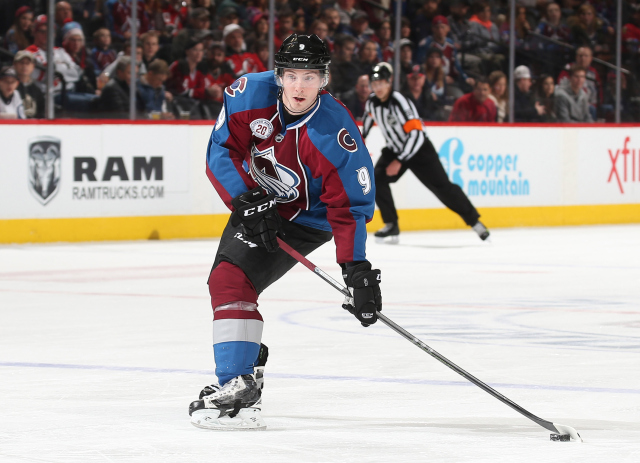 Los Angeles Projected Lines
Milan Lucic – Anze Kopitar – Tyler Toffoli
Marian Gaborik – Jeff Carter – Dustin Brown
Dwight King – Vincent Lecavalier – Trevor Lewis
Tanner Pearson – Nick Shore – Jordan Nolan
Brayden McNabb – Drew Doughty
Jake Muzzin – Alec Martinez
Christian Ehrhoff – Luke Schenn
Jonathan Quick
Jhonas Enroth
Notes and milestones: Drew Doughty currently ranks third in the league in TOI/GM (28:00). … Since Nov. 20, center Anze Kopitar ranks second in the NHL in scoring with 34 points (8-26=34) and is tied for first in assists (26). … Goalie Jonathan Quick currently ranks third in the NHL in wins (26). … Tyler Toffoli currently ranks first in the league in plus/minus (+26) and is tied for eighth in goals (22). … The Kings rank third in the NHL in GA/GP (2.23) and lead the league with six wins when trailing entering the third period. … Milan Lucic will return to the lineup after serving a one-game suspension.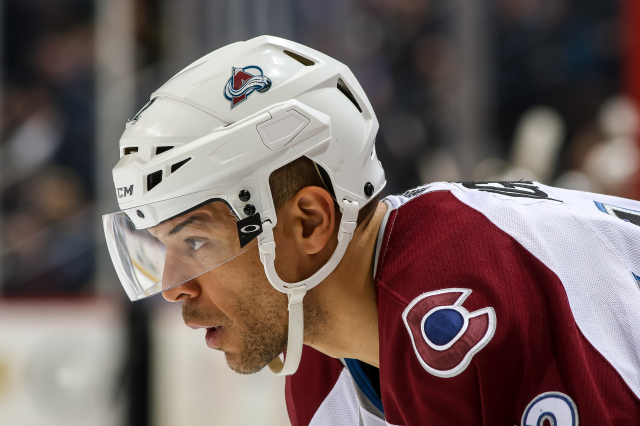 Colorado Projected Lines
Alex Tanguay – Nathan MacKinnon – Matt Duchene
Gabriel Landeskog – Carl Soderberg – Blake Comeau
Andreas Martinsen – Mikhail Grigorenko – Jarome Iginla
Cody McLeod – John Mitchell – Jack Skille
Francois Beauchemin – Erik Johnson
Nick Holden – Tyson Barrie
Zach Redmond – Chris Bigras
Calvin Pickard
Roman Will
Notes and milestones: This game is the second part of a back-to-back for the Avalancher, who lost 6-1 in San Jose last night. … The Avs are 3-3-1 in the first game of a back-to-back this year and 4-2-0 in the second. … Cody McLeod appeared in his 600th NHL game last night in San Jose. … Colorado leads all NHL teams with 860 blocked shots. Francois Beauchemin leads the Avalanche and ranks second in the NHL with 151. … Colorado has scored the first goal of the game in 31 of its 51 contests (61%), posting a 20-9-2 record. … Matt Duchene will represent the Avalanche at the 2016 NHL All-Star Game this Sunday in Nashville, his second All-Star appearance.