Finland edged Russia 4-3 in overtime in a wild finish capped by Kasperi Kapanen's wraparound game-winner to claim its second gold medal in the last three years and fourth overall, and Team USA defeated Adrian Kempe and Sweden 8-3 to earn bronze on the final day of the World Junior Championships Tuesday in Helskinki.
With the overtime loss in the championship, Kings forward prospect Alexander Dergachyov and defensive prospect Damir Sharipzyanov earned silver medals for a Russia team that didn't lose until today's final. Dergachyov served as a screen on the Andrei Svetlakov goal that tied Finland at three with 6.9 seconds remaining to send the game to overtime.
Erik Cernak and Slovakia finished in seventh place following a 6-0 quarterfinal loss to Sweden.
Tournament statistics (GP / G-A-Pts / +/- / SOG / PIM)
F Alexander Dergachyov, Russia: 7 / 0-2=2 / +4 / 3 / 2
D Damir Sharipzyanov, Russia: 7 / 0-0=0 / -3 / 11 / 4
F Adrian Kempe, Sweden: 7 / 3-5=8 / +1 / 28 / 8
D Erik Cernak, Slovakia: 4 / 0-0=0 / +1 / 10 / 2
More on Kempe's performances from Ontario Reign Insider
Kempe interview following the Slovakia game (starts at 0:07):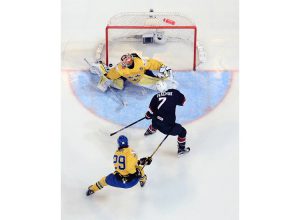 Final Tournament Standings
1. Finland
2. Russia
3. United States
4. Sweden
5. Czech Republic
6. Canada
7. Slovakia
8. Denmark
9. Switzerland
10. Belarus
All-Star Team
Best Goalie: Linus Soderstrom, Sweden
Best Defenseman: Zach Werenski, USA
Best Forward: Jesse Puljujarvi, Finland
MVP: Jesse Puljujarvi, Finland
Goaltender: Linus Soderstrom, Sweden
Defenceman: Olli Juolevi, Finland
Defenceman: Zach Werenski, USA
Forward: Jesse Puljujarvi, Finland
Forward: Patrik Laine, Finland
Forward: Auston Matthews, USA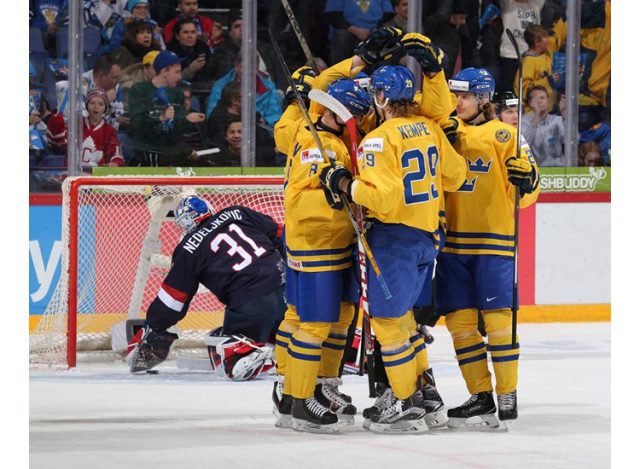 -photos by Andre Ringuette / Matt Zambonin / HHOF-IIHF Images