The Kings continue to find different ways to win hockey games. They surrendered a late lead before eking out an emotional victory on Friday night and as they have many times this season relied on a standout Jonathan Quick performance. By coming out to deny Nick Bonino at the top of the crease and cutting down all angles for an aggressive save, by using his blocker to reject David Perron's two-on-one snapper in overtime and reaching behind his back to stop Bonino again in the shootout (he's tried that save before, and made a critical stop on Friday), Quick may have posted his finest effort of the season's first 28 games. He was also backed by a strong team-wide performance in which Marian Gaborik was at his best this season, leading a team that had all four lines rolling. Los Angeles established itself well in the first period and claimed a one-nothing lead when Tanner Pearson turned Ian Cole inside out and snapped a quick shot under Marc-Andre Fleury's right arm and the near post – Fleury was also quite good in this game – before Pittsburgh roared back with a second period blitz that saw Quick reach for several important covers to generate stops in play when the team badly needed them. Though the Penguins scored late in the second and would have appeared to bridge their momentum into the third period, the Kings scored immediately after the conclusion of their early third period power play and once again played with the lead comfortably and dictated the pace of play before Evgeni Malkin's net-crashing tying goal with over a minute to play earned the home team a point. While Malkin played an emotional, effective game, I didn't notice that much of Sidney Crosby. I did notice Brian Dumoulin, who appears to be the latest in the modern line of mobile, all-purpose defensemen with size. The Pens appear to have themselves a really solid young piece on the back end.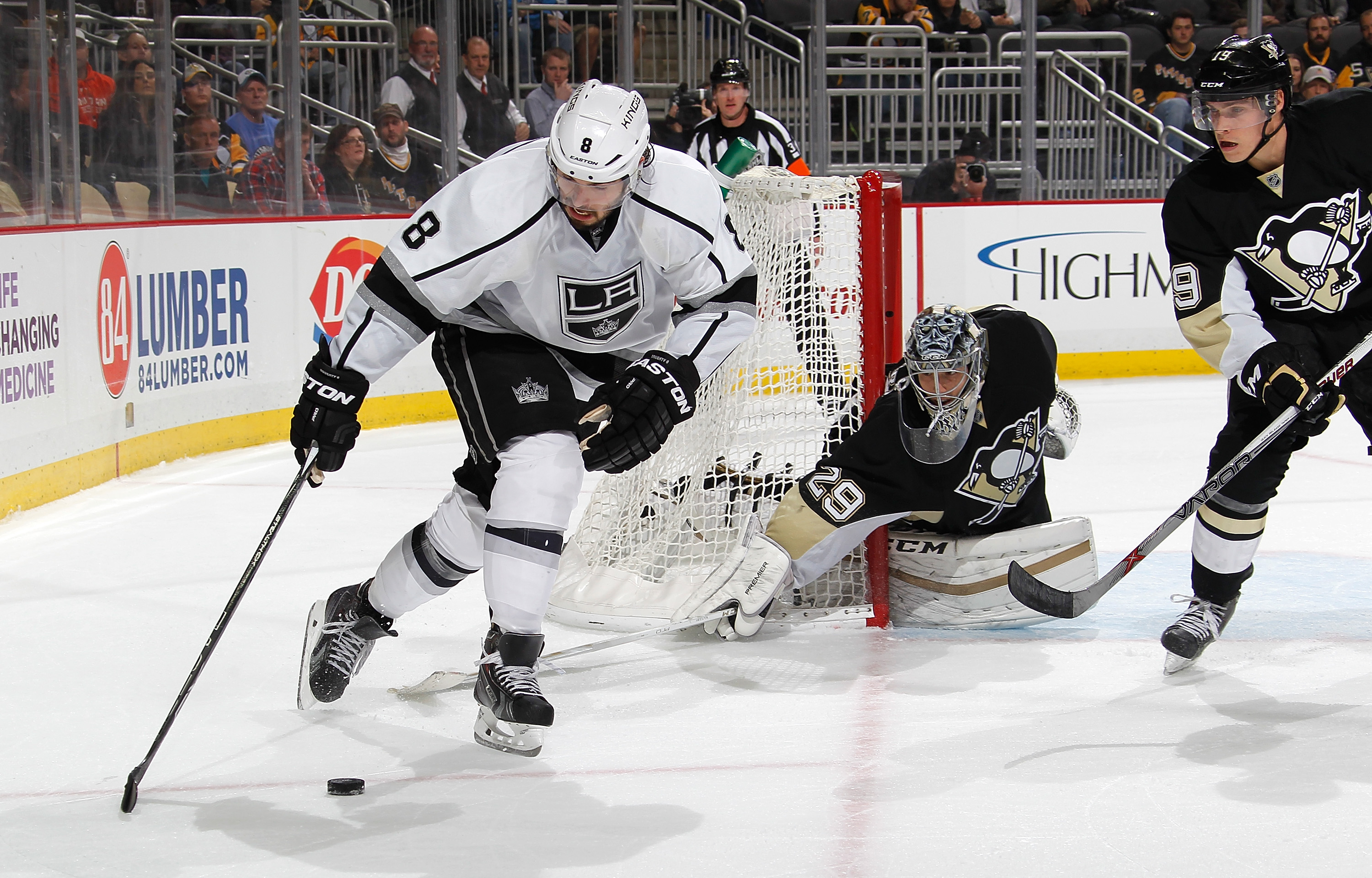 At this point of the season, it's becoming surprising when Drew Doughty doesn't have an excellent game, and the game tape from Friday may as well have scrolled For Your Consideration across the bottom of the screen. Send it to all of the Norris Trophy voters. He timed a pair of perfect dives to block a centering pass on a two-on-one and a shot attempt on what appeared to be a developing high-grade opportunity, and apart from notching an assist on Jake Muzzin's go ahead goal, once again was at his best calming plays down and finding the appropriate pace in pushing the puck up ice. He was also among those responsible for the continued parade of rush chances that continued from last week's game into the first period, but credit Pittsburgh for stemming the tide of odd-number attacks as the home team found its second period footing. Doughty played his fifth straight 30-minute game, while Anze Kopitar, who is basically earning first-defenseman playing time, logged his fifth straight game of at least 23 minutes. He was on the ice for 25:05 on Friday.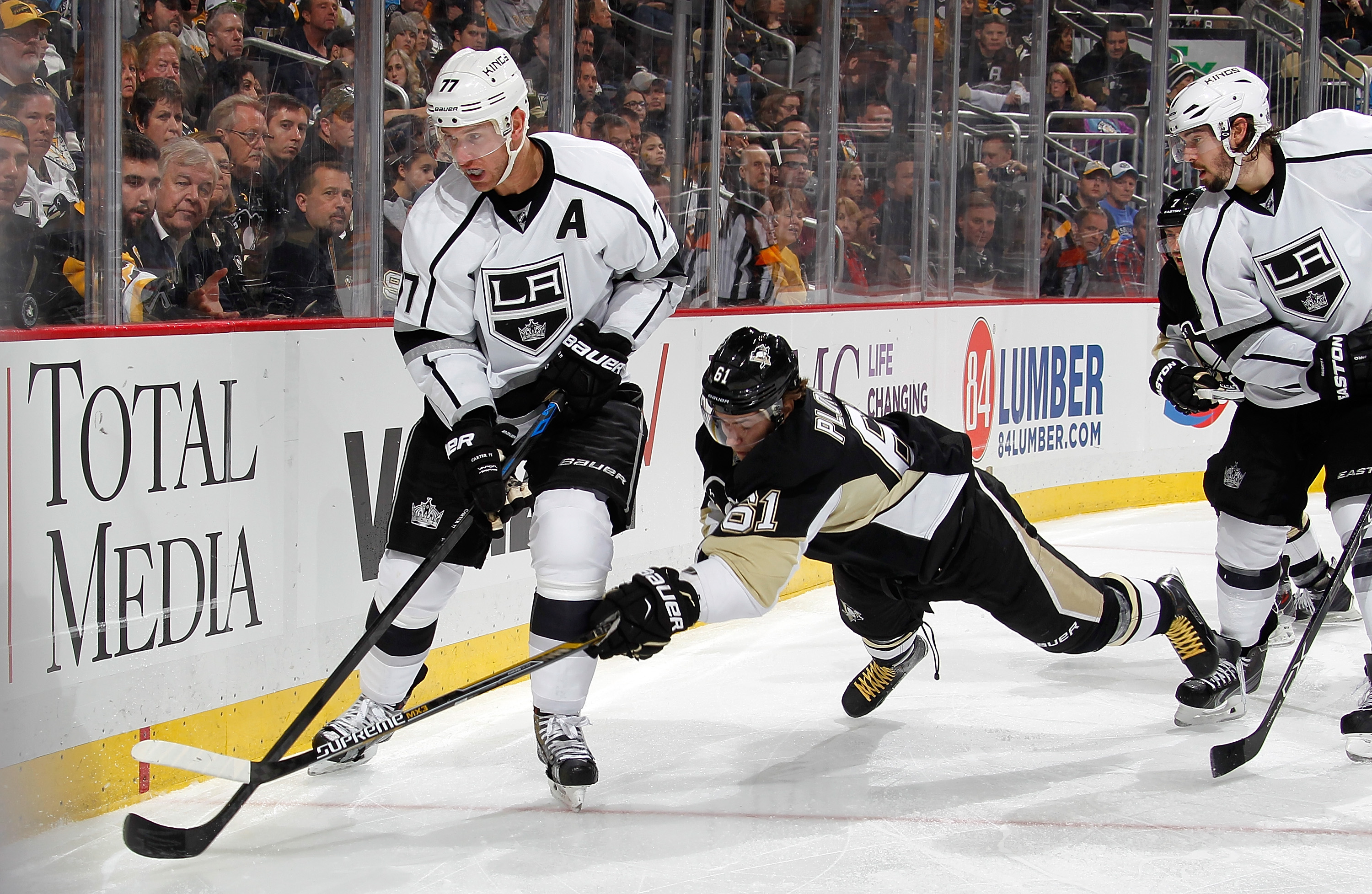 Michael Mersch showed promise in his NHL debut. Darryl Sutter said he was "solid," which is towards the high end of expected Sutter praise to be shared with the media about a rookie playing in his first NHL game. He forechecked, he created a turnover or two, he got to the net, he did Michael Mersch things. His style should mesh well with this group for as long as he's up. The Andreoff-Weal-Nolan line also contributed solid minutes on the front end of a back-to-back when the team needed them, but credit should also go to Marian Gaborik for getting to the net and registering seven shots on goal amongst nine total attempts. Again, virtually all members of the forward group maximized their skill sets well in the win, and to do so is to adhere to a staple of Darryl Sutter hockey.