Los Angeles Kings (19-8-1) at Buffalo Sabres (11-15-3)
Saturday, December 12, 2015, 4:00 p.m. PT
First Niagara Center, Buffalo, NY
Referees: #36 Dean Morton, #28 Chris Lee
Linesmen: #71 Brad Kovalich, #89 Steve Miller
Fox Sports West, KABC 790 AM, I Heart Radio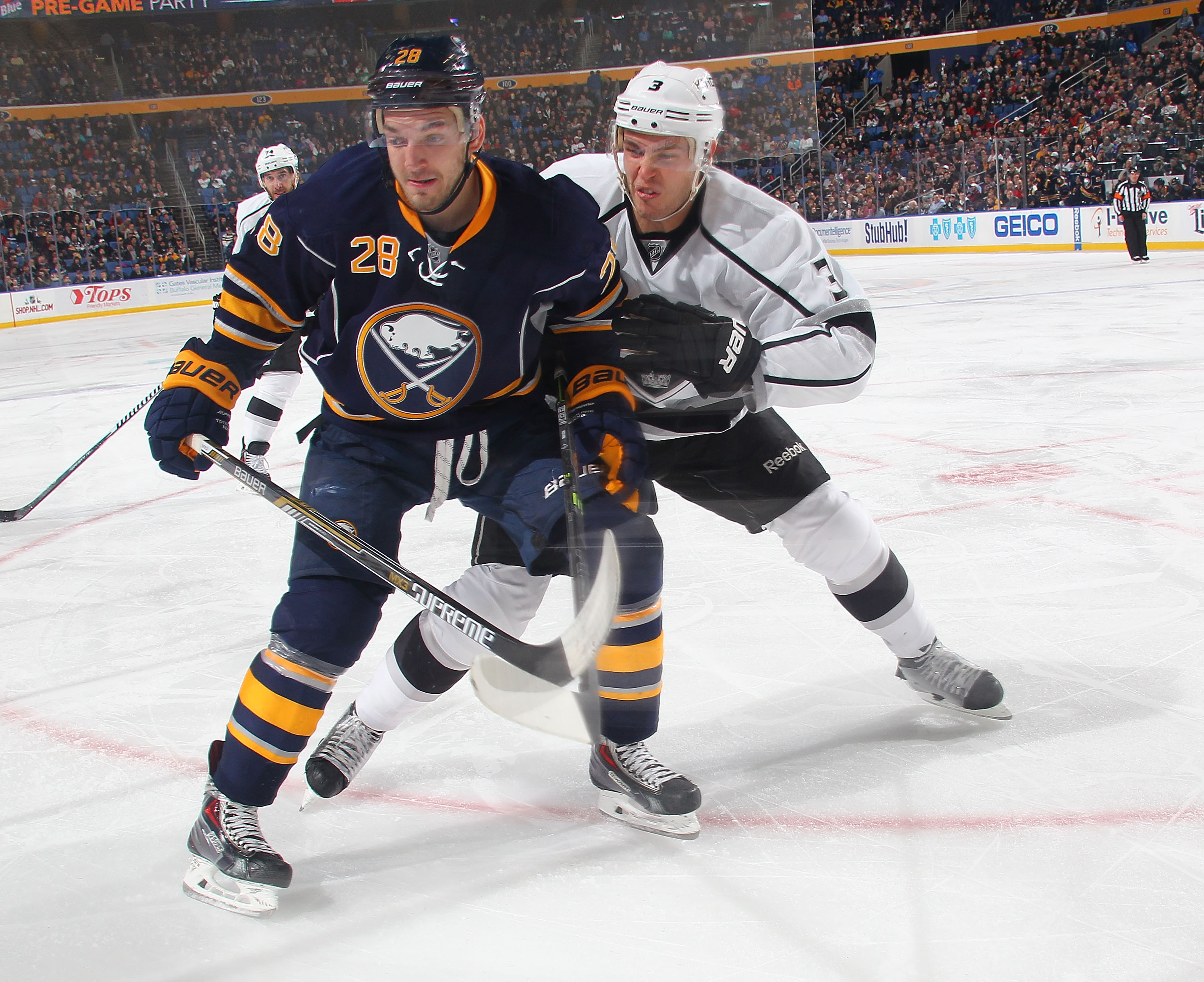 Los Angeles Projected Starting Goaltender – Jhonas Enroth
2015-16: 5 GP (4 GS) / 3-1-0 record / 1.17 GAA / .962 Sv% / 1 SHO
Career vs Buffalo: First career appearance
Last Game vs Buffalo: First career appearance
2015-16, Away: 4 (3) 2-1-0 / 1.22 / .960 / 1
Buffalo Projected Starting Goaltender – Linus Ullmark
2015-16: 12 GP (12 GS) / 4-6-2 record / 2.85 GAA / .909 Sv% / 0 SHO
Career vs Los Angeles: First career appearance
Last Game vs Los Angeles: First career appearance
2015-16, Home: 7 (7) / 2-5-0 / 2.98 / .898 / 0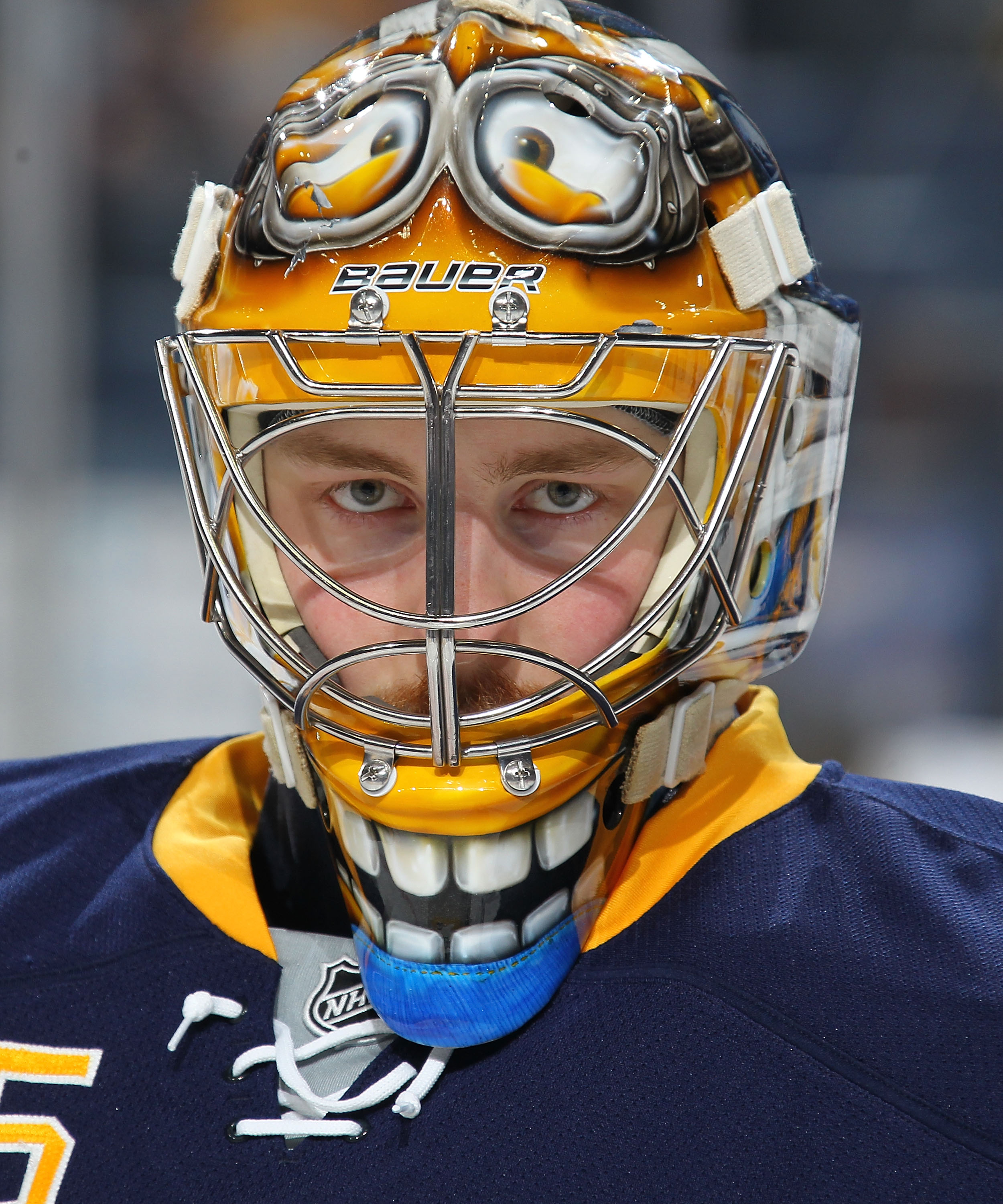 2015-16 Los Angeles Leaders
Total Points: Jeff Carter (11-15=26)
Goals: Jeff Carter (11-15=26), Tyler Toffoli (11-9=20)
Assists: Jeff Carter (11-15=26)
Plus/Minus: Jeff Carter (+15; 11-15=26)
Penalty Minutes: Andy Andreoff (39; 2-0=2)
Time On Ice: Drew Doughty (27:48; 4-13=17)
Corsi-For Percentage: Nick Shore (63.2%; 2-3=5)
2015-16 Buffalo Leaders
Total Points: Ryan O'Reilly (9-16=25)
Goals: Ryan O'Reilly (9-16=25), Jack Eichel (9-5=14)
Assists: Ryan O'Reilly (9-16=25)
Plus/Minus: Sam Reinhart (0; 8-4=12), Matt Moulson (0; 4-8=12)
Penalty Minutes: Josh Gorges (34; 1-4=5)
Time On Ice: Rasmus Ristolainen (24:13; 7-14=21)
Corsi-For Percentage: Mike Weber (57.5%; 0-1=1)
Rankings and Statistics
Goals/Game: LAK – t-17 / 2.57; BUF – t-25 / 2.38
Goals Against/Game: LAK – 1 / 2.07; BUF – 21 / 2.76
Power Play: LAK – 20 / 17.6%; BUF – 4 / 22.8%
Penalty Kill: LAK – 5 / 84.6%; BUF – 27 / 76.0%
Shots/Game: LAK – 1 / 33.0; BUF – 14 / 29.8
Shots Against/Game: LAK – t-4 / 27.9; BUF – 12 / 28.8
Faceoffs: LAK – 22 / 49.2%; BUF – 15 / 49.9%
Save Percentage: LAK – 3 / .926; BUF – 21 / .904
Corsi-For Percentage: LAK – 1 / 57.3%; BUF – 22 / 48.3%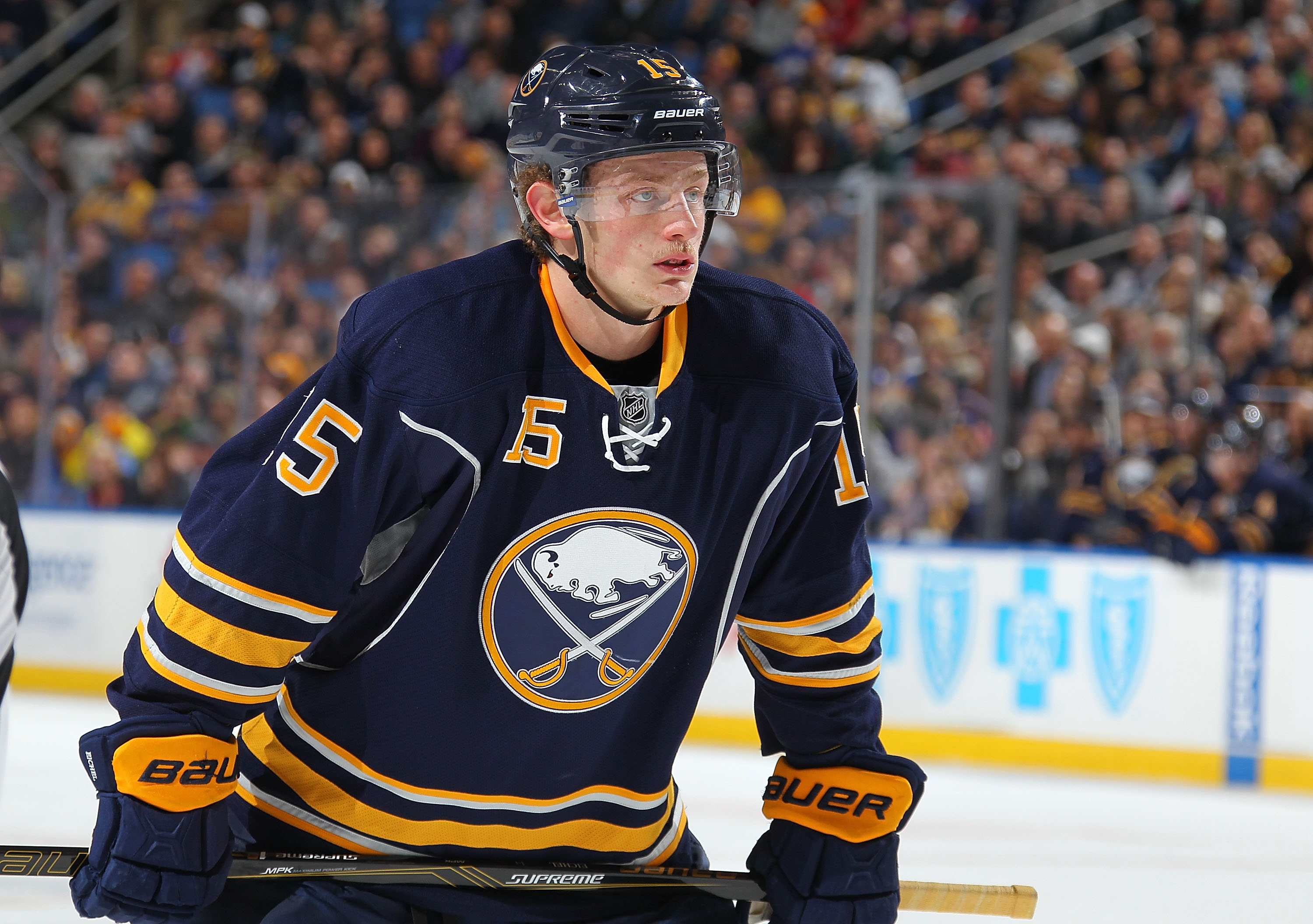 Los Angeles Projected Lineup
Tanner Pearson – Anze Kopitar – Marian Gaborik
Milan Lucic – Jeff Carter – Tyler Toffoli
Michael Mersch – Nick Shore – Dustin Brown
Andy Andreoff – Jordan Weal – Jordan Nolan
Brayden McNabb – Drew Doughty
Jake Muzzin – Alec Martinez
Christian Ehrhoff – Jamie McBain
Jonathan Quick
Jhonas Enroth
Notes and milestones: Los Angeles is 42-56-19 all-time against Buffalo, a record that includes a road mark of 16-32-10. The Kings are 1-11-2 (including one tie) on the road against the Sabres, dating back to 1993-94. Ziggy Palffy and Brian Smolinski each scored twice in the win, a 4-1 victory on February 21, 2003. Los Angeles has been outscored 30-8 in the run of play during a current six-game losing streak (0-5-1) in Buffalo. This is the first of two meetings between a pair of teams that will also meet at Staples Center on February 27. … The Kings are 9-3-1 against the Eastern Conference and 3-1-1 against the Atlantic Division. Today's game marks the fifth of eight consecutive games against the Eastern Conference. Thus far, they are 4-0-0 (W vs PIT, W vs TBL, W @CBJ, W @ PIT, 12/12 @ BUF, 12/14 @ OTT, 12/17 @ MTL, 12/19 @ TOR). … Los Angeles has won six straight games and has points in eight straight. It is the longest point streak of the season, while the longest winning streak thus far is seven games, set between October 16 and 31. … The Kings have averaged 36.2 shots on goal over the last 11 games (398 total shots). The low over that time is 28, registered in a 3-1 win over Tampa Bay on November 25. … Anze Kopitar has 10 points (3-7=10) in the last 10 games and has logged at least 23 minutes in five straight games. … Drew Doughty has logged at least 30 minutes in five straight games and hasn't logged fewer than 29 minutes since November 23. With 70 career goals, he is tied with Lubomir Visnovsky for fourth place on the club's all-time list of goals by a defenseman. … Brayden McNabb was selected by Buffalo in the third round of the 2009 NHL Draft and totaled eight points (1-7=8) in 37 total games for the Sabres from 2011-14. … Jhonas Enroth was selected by Buffalo in the second round of the 2006 NHL Draft and posted a 38-56-14 record, a 2.92 goals-against average and a .910 save percentage in 118 games for the Sabres from 2009-15. … Christian Ehrhoff totaled 87 points (16-71=87) in 192 games with Buffalo from 2011-14. … Jamie McBain recorded 17 points (6-11=17) in 69 games with the Sabres in 2013-14.
Buffalo Projected Lineup
Jamie McGinn – Ryan O'Reilly – Sam Reinhart
Matt Moulson – Jack Eichel – Evander Kane
Zemgus Girgensons – Johan Larsson – Brian Gionta
Nicolas Deslauriers – David Legwand – Marcus Foligno
Josh Gorges – Rasmus Ristolainen
Jake McCabe – Zach Bogosian
Mike Weber – Cody Franson
Linus Ullmark
Chad Johnson
Notes and milestones: Lines via NHL.com correspondent Joe Yerdon … Via Yerdon, Buffalo will be without Tyler Ennis (upper body), Mark Pysyk (lower body), Robin Lehner (ankle) and Cody McCormick (blood clot). The Sabres have lost 138 man-games to injury this season. … Ryan O'Reilly leads all NHL forwards with an average of 21:52 of ice time per game, while Evander Kane ranks third with 21:11. O'Reilly has points in six straight games. … Buffalo is 7-for-21 on the power play over the last six games. … Defenseman Rasmus Ristolainen has 16 points (6-10=16) in his last 16 games and is coming off a hat trick in a 4-3 loss to Calgary on Thursday, the first Sabres hat trick since Thomas Vanek's on January 31, 2013. All three goals were scored in the third period. At 21 years and 44 days of age, Ristolainen was the youngest NHL defenseman to record a hat trick since Hannu Virta (19 years old) did so for Buffalo on March 19, 1983 at Montreal. Ristolainen ranks in the top-10 amongst NHL defensemen in goals (t-5th), assists (t-10th), points (t-5th), shots (t-8th) and multi-point games (t-4th). He is one of seven players (out of 484) who have played at least 20 games this season and have recorded zero penalty minutes. … Buffalo Head Coach Dan Bylsma played for Los Angeles from 1995-2000, totaling 30 points (9-21=30) in 220 games. … Buffalo Assistant Coach Terry Murray served as head coach with the Kings from 2008-11, posting a 139-106-30 record. … Matt Moulson played for Los Angeles from 2007-09, totaling 10 points (6-4=10) over 29 games. … Nicolas Deslauriers was drafted by the Kings in the third round in 2009 and appeared in 146 games for the club's AHL affiliate in Manchester from 2011-14.