Good morning, Insiders, and good morning, Detroit.
After some smooth sailing above some overcast and rainy weather, the team touched down in the mid-afternoon Thursday before busing east on I-94 to the team hotel in downtown Detroit.
You should never watch the landing videos, but you should especially not watch this one. I had forgotten to record the the touch down until we were about 100 yards from the edge of the runway. I'll go with the excuse that with so few road games, it has been hard to settle into a landing video rhythm. Moving on.
It was a quiet ride to Detroit, and once there, we didn't stay long. Why linger in Detroit when Ann Arbor is a 45-minute drive away?
Jim Fox joined us for the excursion, which began with a tour of Yost Ice Arena, one of the loudest and most intense hockey environments at any level. I began my broadcasting career while a student at U of M from 1999-03, and Thursday's trip was the first visit to the facility since a massive 2012 renovation brought the arena up to pristine standards while maintaining its character. Fox led a tour of the facility; you can catch his Periscopes here, here and here.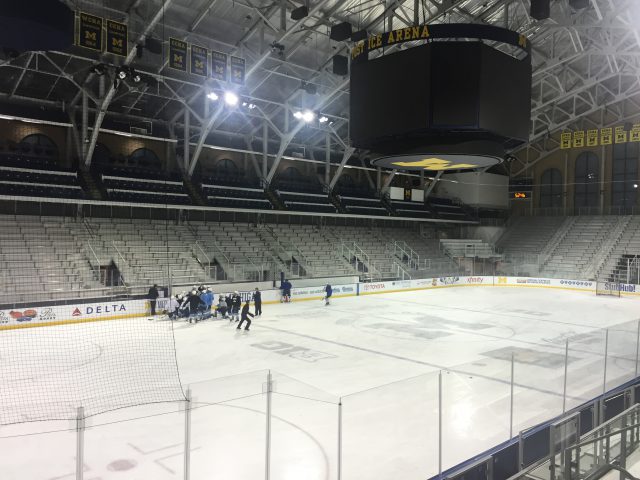 @JimFox19 @LAKingsInsider @LAKings Jimmy, cough twice if he's holding you hostage.

— Rich Hammond (@Rich_Hammond) November 19, 2015
I only saw him for one year before he joined the Kootenay Ice, but Mike Comrie was the most exciting player I saw in my four years at Michigan. Also wearing maize and blue over that span were Mike Cammalleri, Andrew Ebbett, Jed Ortmeyer, Mike Komisarek, Al Montoya, Eric Nystrom, David Moss and Jeff Tambellini. The team was affiliated with the CCHA at the time, which meant visits by Kevin Bieksa (Bowling Green), Chris Kunitz (Ferris State), Jean-Michael Liles (Michigan State), Ryan Miller (Michigan State), Jim Slater (Michigan State), Duncan Keith (Michigan State), David Steckel (Ohio State), R.J. Umberger (Ohio State), Ryan Kesler (Ohio State), Greg Zanon (Nebraska-Omaha), Dan Ellis (Nebraska-Omaha) and Aaron Voros (Alaska). The 1999-03 years preceded Miami and Notre Dame's ascendance towards college hockey's balance of power.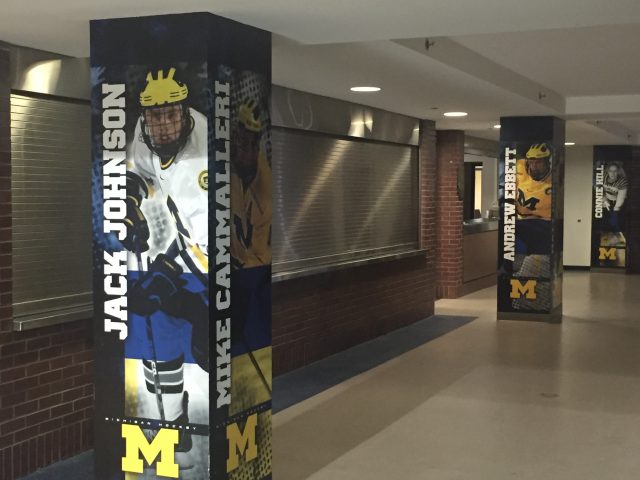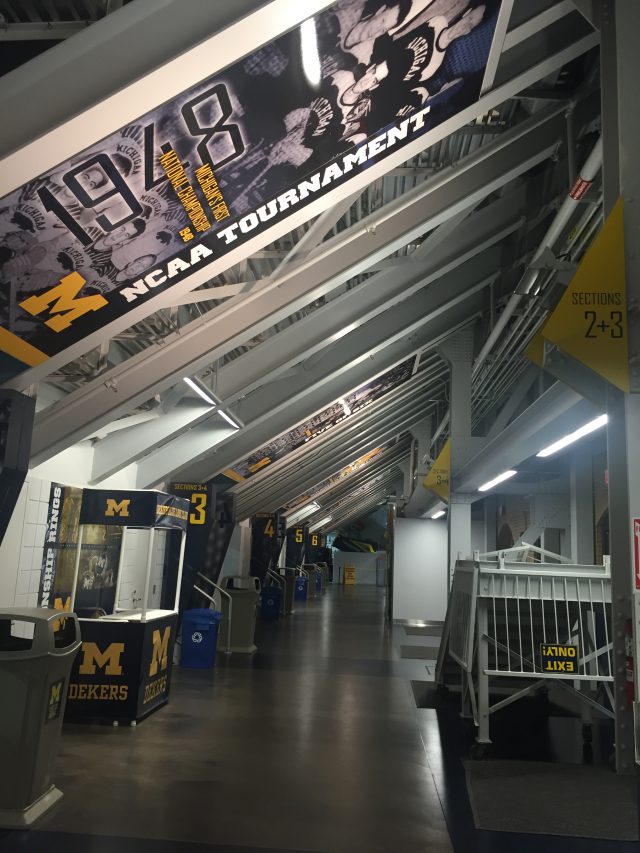 The team had left earlier in the day for Boston to face BU in a two-game set, and our friendly guide showed us parts of Yost that I didn't have access to as a student.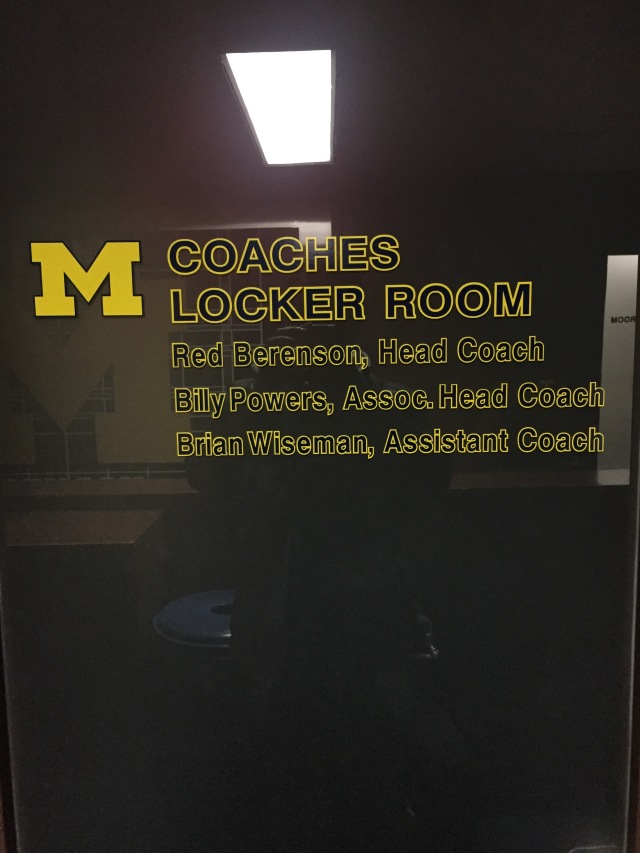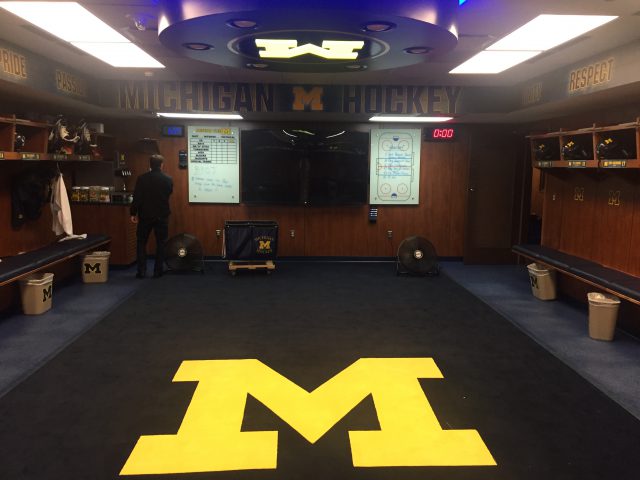 That was not the room we dressed in when Your Mom claimed the 2003 Men's Intramural Championship. The Blues, on the other hand, had the run of the facility when practicing at Yost shortly before the start of the season. Ken Hitchcock loves his trips to Ann Arbor; while I was a student, Dallas spent a weekend in town, and he popped into the broadcast booth for a few moments.
Back to Detroit. The team hits the ice at 11:30 local time, shortly after the Red Wings' morning skate at Joe Louis Arena. Los Angeles is 0-5-1 in Detroit (oh, that "1") since winning a pair of road games during the 2010-11 series. There's plenty more to come on busy day in the D.