Good afternoon from Philadelphia. The Kings have returned to the team hotel following an early afternoon practice at Hollydell Ice Arena in Sewell, New Jersey, where Guy Gaudreau – Johnny's dad – runs the hockey program. If you have a few minutes, there's more on the rink and South Jersey hockey roots right here.
The rink is home to Rowan University's DII and DIII club programs, and there was a heavy student presence in the stands during practice. The DII team, which competes in the Mid-Atlantic Collegiate Hockey Association, will travel to West Point for an away game against Army's club team this Friday. The Kings were permitted to use Rowan's dressing room and facilities for today's skate.
Line rushes indicated no changes up front from the lines shown last night against the Flyers:
White: Pearson-Kopitar-Gaborik
Blue: Lucic-Carter-Toffoli
Purple: Brown-Shore-Lewis
Yellow: Clifford-Andreoff-Weal-Nolan
As for defensive pairings, Christian Ehrhoff took most of the reps alongside Jamie McBain. I spoke with Derek Forbort after practice, and he said of his performance and his borderline holding call on Tuesday, "Kind of a bad penalty. Can't get my stick in there like that, but other than that, I thought it was pretty solid." Brayden McNabb remained alongside Drew Doughty, and Jake Muzzin skated with Alec Martinez.
Because the team isn't skating until the morning of Friday's game in Detroit, today's session was relatively lengthy for a practice the day after a game. In addition to the typical rush and flow-type drills, the team also placed Jonathan Quick and Jhonas Enroth on opposite widths of the ice for half-court three-on-three scrimmages. We see this several times a year. The photos: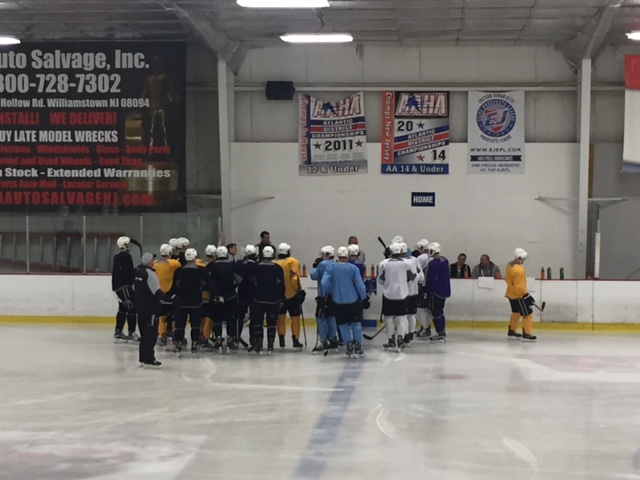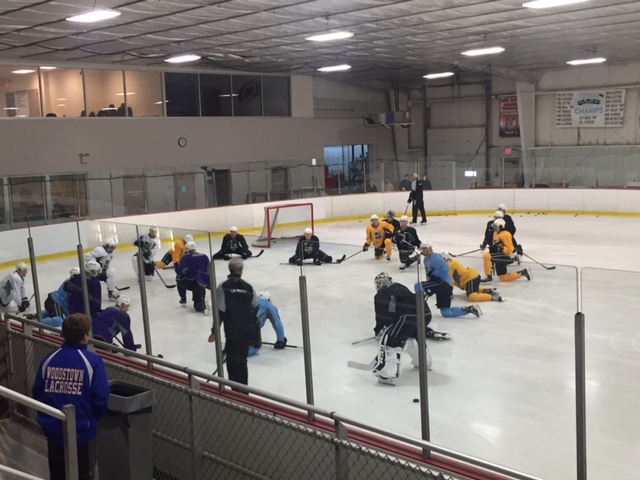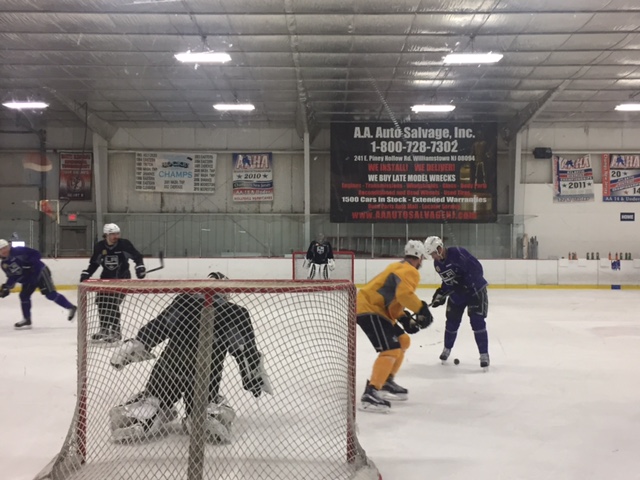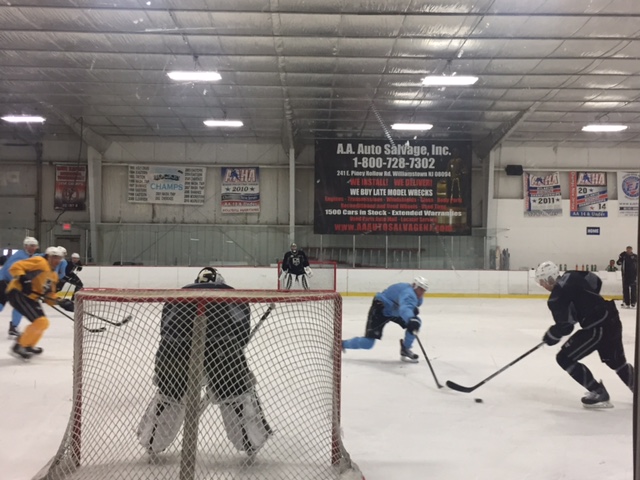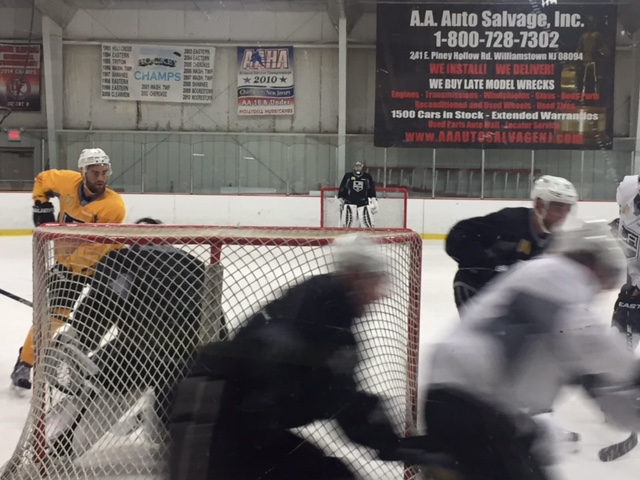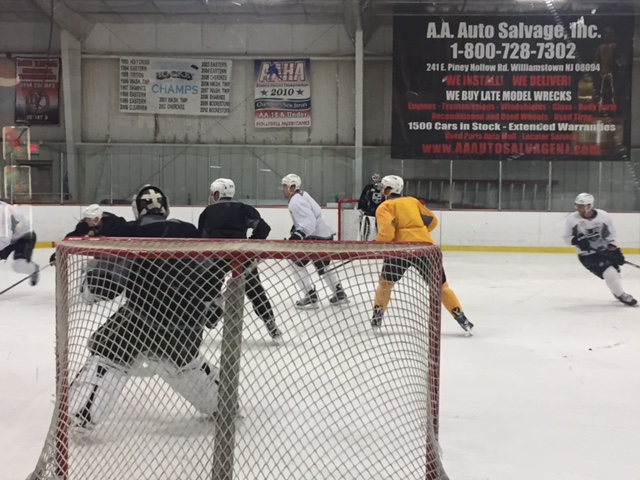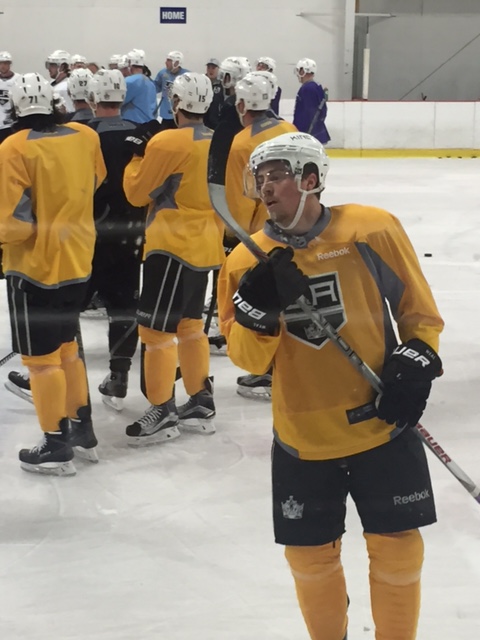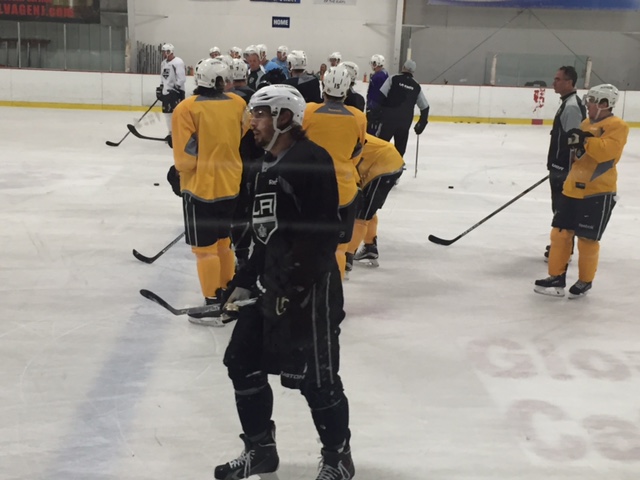 Several more stories to come on a Wednesday in Philly…