Good morning Philadelphia, and good morning, Insiders.
So we're finally in the Eastern Time Zone. Generally that's not to be celebrated, but there are 82 games on the schedule, 41 of which take place away from Staples Center, and because we're six weeks into the season and the team has played only five road games, it's time to pay the piper. Aye, that piper is looking for reimbursement, and he's carrying a big ol' cudgel: 27 of the next 41 games will take place outside of Los Angeles, and of those 27, only three will take place in the Pacific Time Zone. In other words, there will be plenty of Good Morning posts coming soon on this blog, and, hopefully, one or two Munters units along the way.
There are none from this vantage, however. There are several large cooling structures attached to the domed roof of our hotel's lobby, but they are not Munters units. They are imitations. While Carl Munters did devote much of his professional life towards the study of evaporative cooling, if his name does not appear on these silver behemoths, any acknowledgement will be minimal.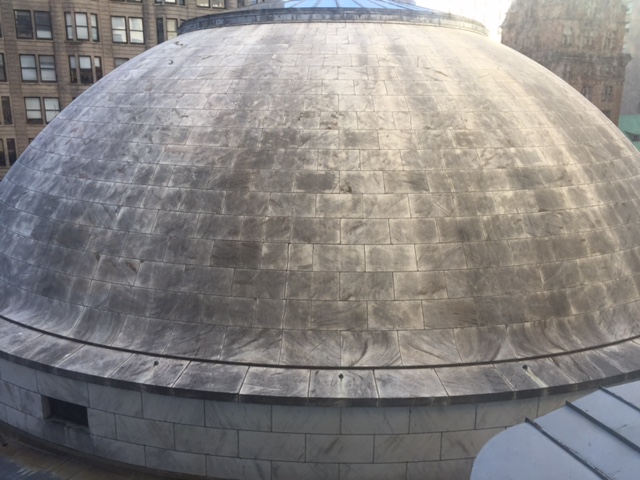 Also missing from this post is a landing video. I travel separate from the team a small handful of times per season, and there are rules on commercial airline flights, so no video. Had I occupied a window seat, I would have considered going rogue.
Schedule-wise, this isn't a particularly grueling trip. There are two full days off between the games in Philly and Detroit, and the only back-to-back set features a 1:00 p.m. afternoon game on the front end in Carolina this Sunday (which, bizarrely, will completely overlap with the Carolina Panthers' home game). The next edition of Good Morning won't be posted until Friday morning.
The Kings are scheduled to hit the ice at 11:30 a.m. local time. There's plenty more to come in advance of the Kings' first game on the East Coast. Stay tuned, Insiders…