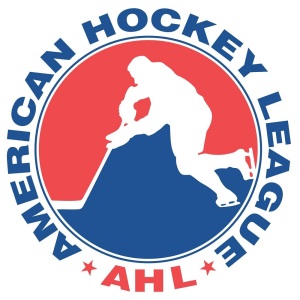 As has been widely expected and reported on, the American Hockey League will oversee the movement of several franchises, including the Kings' AHL affiliate, to California, a development that is expected to be announced at a press conference at the SAP Center in San Jose at 12:30 p.m. tomorrow. Though whether the move would take place in advance of 2015-16 or 2016-17 was still in the air as recently as last month, according to a source, agreements have been finalized and details will be presented tomorrow. A live stream of the press conference will be available at TheAHL.com as well as LAKings.com.
NHL Franchises / New AHL City / Former AHL City
LOS ANGELES KINGS / Ontario, CA / Manchester, NH
Anaheim Ducks / San Diego, CA / Norfolk, VA
Calgary Flames / Stockton, CA / Glens Falls, NY
Edmonton Oilers / Bakersfield, CA / Oklahoma City, OK
San Jose Sharks / San Jose, CA / Worcester, MA
Those expected to attend tomorrow's press conference:
-David Andrews, President and Chief Executive Officer, American Hockey League
-Bill Daly, Deputy Commissioner, National Hockey League
-Luc Robitaille, President, Business Operations, Los Angeles Kings
-Michael Schulman, Chief Executive Officer, Anaheim Ducks
-Bob Murray, Executive Vice President and General Manager, Anaheim Ducks
-Brad Treliving, General Manager, Calgary Flames
-Kevin Lowe, Vice Chair, Oilers Entertainment Group, Edmonton Oilers
-John Tortora, Chief Operating Officer, San Jose Sharks
-Doug Wilson, General Manager, San Jose Sharks
The Manchester Monarchs will also hold a press conference scheduled for 3:00 p.m. ET on Friday, according to the New Hampshire Union-Leader. Luc Robitaille will also be in attendance, as will East Coast Hockey League commissioner Brian McKenna, leading to the likelihood that the Monarchs will simply become an ECHL team. At this point, it is unclear whether the Monarchs will become the Kings' ECHL affiliate.
These moves are to bring top minor league affiliates much closer to their parent clubs, which would help expedite player movement based on roster moves.
Based on conversations I've had over the last two seasons, Prescott Valley, Arizona and Colorado Springs, Colorado have also been discussed as potential AHL markets in upcoming years. These developments are far from certain, and nothing official is remotely close to being announced at this point.
More information will be shared tomorrow; in the meantime, here's a story from Marc Purdy of the San Jose Mercury News, who last week reported on the AHL realignment from the Sharks' perspective.
More to follow on this subject in the coming days.