On the first emotions he felt seeing his jersey raised:
Probably being fortunate throughout a career. Like all those guys you play with and everything, you're very lucky if you get to that point where you can have your jersey retired. A lot of it has to do with the people you're surrounded with and in your longevity and you have to be lucky, too. All that kind of stuff comes into play when you're sitting there.
On why it was important to him to have his jersey retired by the Kings:
For me, getting to the NHL is one thing. Once I understood that and played in there, I wanted to make an impression that lasts and I wanted to be able to be fortunate enough to play a long time and do the right things and one day have that. It kind of all comes to fruition here when you walk out tonight.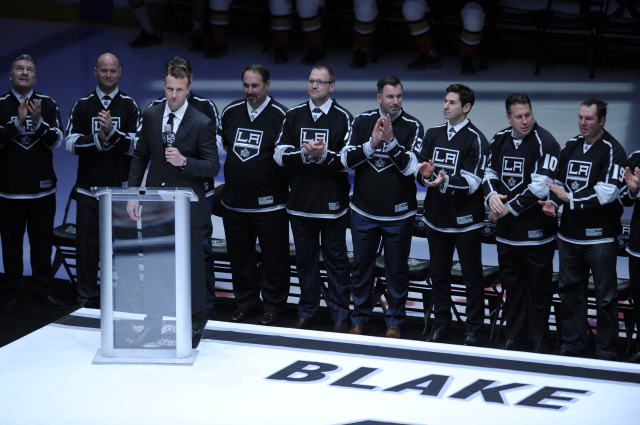 On what he learned from playing with Wayne Gretzky:
Like I said, being fortunate to play with great players and Hall of Famers and everything at the beginning. But to be able to watch him and the way he handled himself on and off the ice, I think any young guy would prepare them for professional life, the best guy to watch.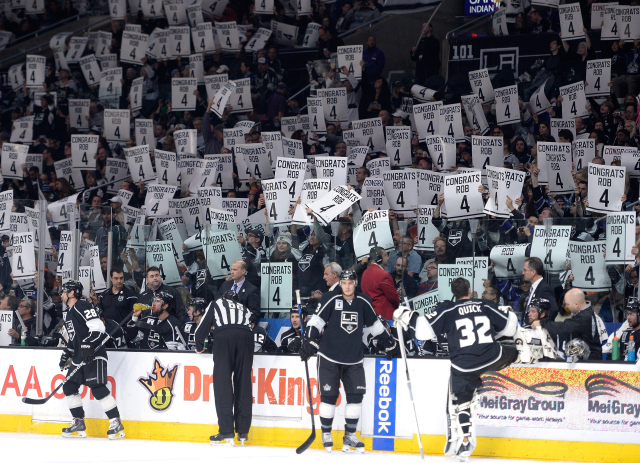 On how he would summarize his career:
'Fortunate' would be the only word I could think of. I touched on it again in November at the Hall of Fame too, that you're fortunate of who you play with. You're fortunate to be able to play long. You're fortunate to be able to win in different situations. All of those things kind of come in that play.