Adrian Kempe
Sweden: Fourth Place
Statistics: 7 GP, 4 G, 4 A, 8 Pts, 2 PIM, 0 Rating, 1 GWG, 4 PPG, 13 SOG
Tied-ninth, tournament scoring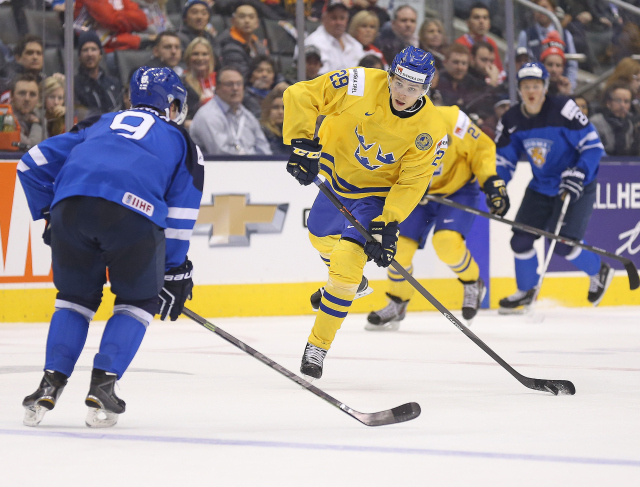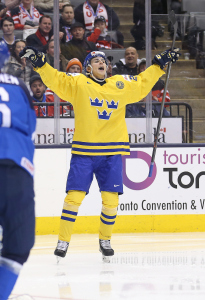 From the 6-3 quarterfinal win over Finland, courtesy of the Toronto Sun:
Los Angeles Kings first-rounder Adrian Kempe scored the Tre Kroner's 12th man-advantage goal in five games, the decisive marker in a 6-3 quarterfinal victory before 14,440 that sets up another date with the Russians in the semis.

"Teams should be scared of our power play," Kempe said with a grin. "Penalties like that — too many men, too — it's tough on other teams when you score on those. It means a lot to beat the Finns after losing last year.

"We don't like each other so much."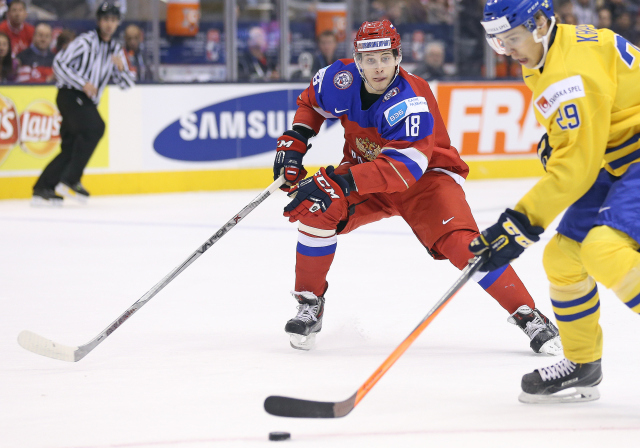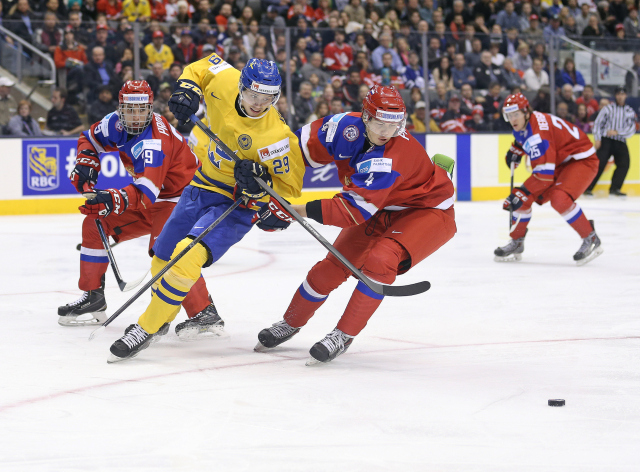 Alex Lintuniemi
Finland: Seventh Place
Statistics: 5 GP, 0 G, 0 A, 0 Pts, 2 PIM, -1 Rating, 3 SOG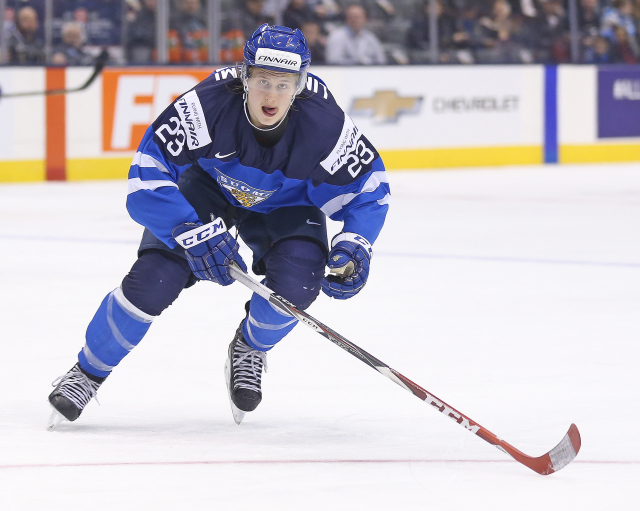 From the 4-1 group play loss to Canada, courtesy of the Montreal Gazette:
Late in the third period, with his team down 4-1, Alex Lintuniemi laid a violent, but borderline legal, hit on Lazar as he skated across the Finnish blue line.

Even though the Canada would clearly win at this point, you could tell the hit rattled the young men. Lazar's teammate Jake Virtanen skated directly at the Finnish defenceman and the boys actually started exchanging punches in the middle of an international hockey game — which, you should know, is considered a little gauche. But it was just that kind of game, a back and forth street fight.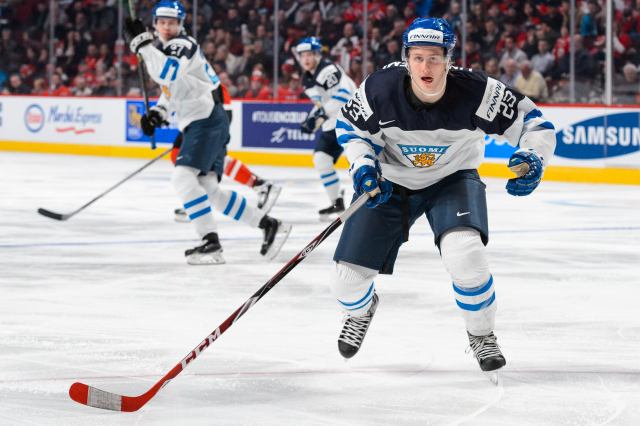 The difference is that the team that was dominant with the man advantage in 1984 was atrocious with the powerplay in 2015, and it was their downfall as the defending champs bowed out in the quarterfinals.

That being said, Lintuniemi wasn't the one to blame for the powerplay failure, not spending much time on their top two units.

Much alike Cody Ceci when he played for the 67's, Lintuniemi has a hard shot and can be effective on the powerplay, but his skill set isn't conducive to quarterbacking one.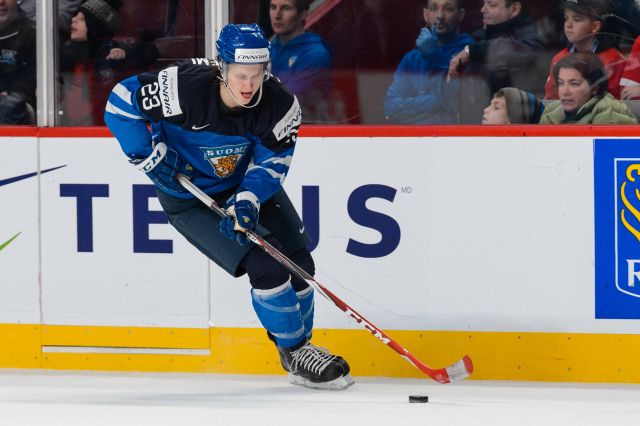 Domanik Kubalik
Czech Republic: Sixth Place
Statistics: 5 GP, 1 G, 0 A, 1 Pts, 0 PIM, -3 Rating, 14 SOG
From the 4-1 win over Russia in group play, courtesy of Yahoo Sports:
The Czech Republic knew Wednesday night was a must-win situation in order to avoid relegation.

The team had a meeting prior to facing Russia at the world junior hockey championship and got the effort they've been looking for by defeating the Russians 4-1 to advance to the quarter-finals.

Patrik Zdrahal scored his first two goals of the tournament and David Pastrnak added three assists in the win.

The Czechs (2-2-0) will now face Slovakia in Friday's quarter-final while Russia (2-2-0) will travel to Montreal to play the United States.

"It's an unbelievable feeling because before the game, we were really low with our confidence because we didn't play good. Today we actually played like a different team," said Czech captain, Dominik Kubalik, a Los Angeles Kings' prospect. "We have a better team than (the way) we played before.

"I think we showed it today. We played hard. That's what we need."
Final Medal Standings
Gold – Canada
Silver – Russia
Bronze – Slovakia
Fourth – Sweden
Fifth – United States
Sixth – Czech Republic
Seventh – Finland
Eighth – Denmark
Ninth – Switzerland
Tenth – Germany
Via IIHF.com, Individual Awards (selected by the directorate)
Best Goalkeeper: Denis Godla, Slovakia
Best Defenceman: Vladislav Gavrikov, Russia
Best Forward: Max Domi, Canada
Most Valuable Player (selected by the media)
Denis Godla, Slovakia
All-Star Team (selected by the media)
GK: Denis Godla, Slovakia
DE: Gustav Forsling, Sweden
DE: Josh Morrissey, Canada
FW: Sam Reinhart, Canada
FW: Max Domi, Canada
FW: Connor McDavid, Canada