In the most dominating game away from Staples Center of the now adolescent NHL season, the Kings dusted off a more familiar road performance and turned a four-goal first period into a boat race on Lake Minnetonka in defeating a very good Wild team, 4-0. Los Angeles practiced what several players had preached throughout the trip in jumping out to an excellent start that led to multiple high-quality chances – including several two-on-ones and rush opportunities – as the first period elapsed. Perhaps it was due to the Kings taking a multi-goal lead in the first period, but Minnesota, a team with excellent structure, uncharacteristically seemed to get numbers deep in the offensive zone and turn the puck over, which led to the surplus of rushes in the opposite direction as Kings forwards got behind the Wild defense. L.A. was also highly opportunistic, scoring four times on the 10 shots Darcy Kuemper faced. But the final goal that the Kings scored, a D-to-D pass from Matt Greene to Brayden McNabb, an outlet feed to Jarret Stoll, and a centering pass to Justin Williams upon entering the zone, practically looked like a line rush drill amongst a unit comprised of five tightly-spaced players working in concert with each other. When it came time to defend the lead, Los Angeles did just that, playing an excellent team defense for the full 60 minutes and locking down the four-goal lead by allowing a dearth of quality chances in front of Martin Jones.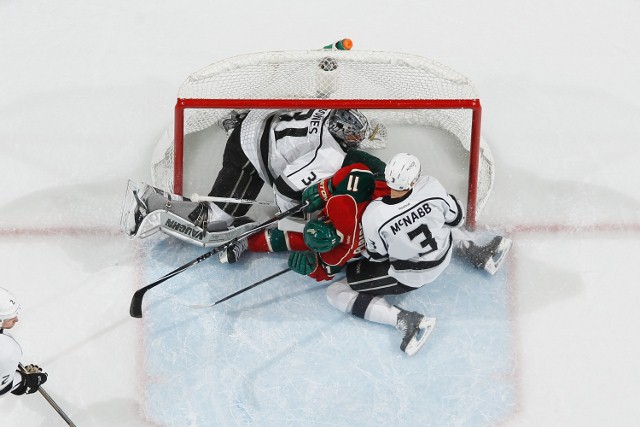 This was a game in which the possession stats (MIN – 57 attempts; LAK – 41 attempts) would appear to have favored a stronger home performance, but there was very, very little going for Minnesota on Wednesday night. Other than an offensive flurry after having killed an early Los Angeles power play and also while the home team was within two goals, there wasn't a ton of sustained pressure or a bevy of quality looks generated by the Wild. Make no mistake: the Kings were in control throughout the entirety of the game and were outstanding defensively, capped off by the best performance in net by Martin Jones that we've seen in 2014-15. Los Angeles more or less locked this one down after jumping out to a heavy lead and threw the key into… well, Lake Minnetonka has already been referenced, so let's say "one of the other 9,999 lakes." Or the Mississippi River. Minnesota was not very good on Wednesday.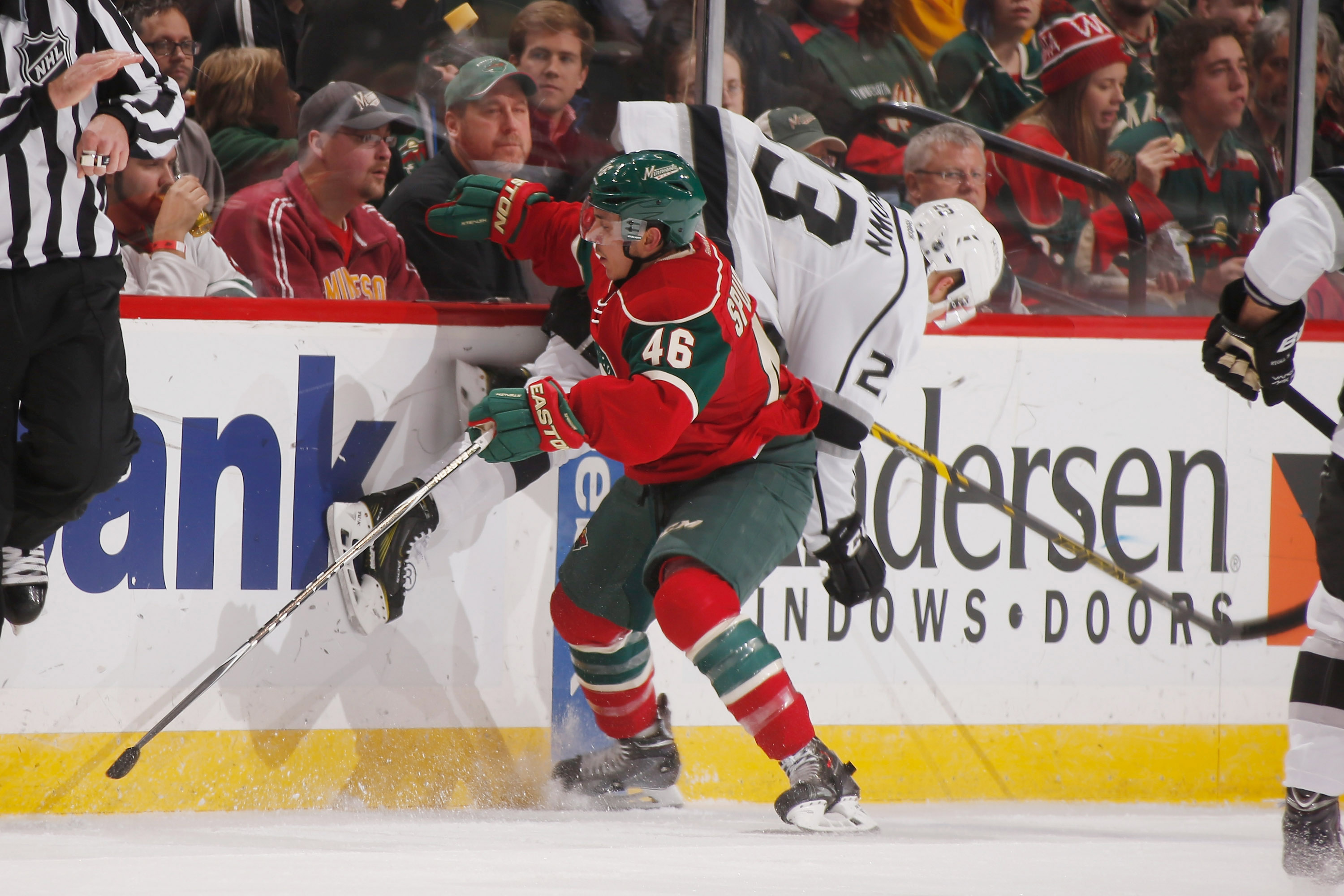 Speaking of Jones, make it 25 career games played for the sophomore – 23 starts – and five shutouts. It was a surprise to see him lead the team onto the ice, but Darryl Sutter's reasoning to start him two games in a row was completely rational. He wanted to get him a road win, he wanted him to get back-to-back road starts, and he wanted Jonathan Quick to get a near-week's rest after heavy usage early in the season. It made sense. Even after the game, after hearing Sutter's decision to start Jones, one reporter responded by saying, "Makes sense." Given that he's only a year removed from AHL hockey and played compacted junior hockey schedules, starting on back-to-back nights isn't really much of a concern for the 24-year-old. A night after he was mostly very sharp against Nashville, he was outstanding through 60 minutes against Minnesota and did make several high quality saves on A-type chances despite the Wild's less-than-stellar effort.
Happy Thanksgiving, Insiders! I'll get a preview post up on the blog today, but a reminder: Kings Weekly does air tonight at 10:30 p.m. on FOX Sports West. Don't eat yourself into a food coma, or you'll miss it! Let's talk soon…