It wasn't the best 60 minutes of hockey the Kings played this season, but a quality five-on-five first period performance followed by an excellent second period was enough for the Los Angeles Kings to defeat the Florida Panthers by three goals at Staples Center in a 5-2 win on Tuesday. Naturally, last night's game will be remembered (if November games against Florida are ever remembered) for each member of the Kings' blue line recording at least one point. Anze Kopitar's protection of the puck when hounded by Brian Campbell in setting up the first goal was Jagr-esque; he turned his back to the defender to protect the puck before finding Brayden McNabb, and blog readers with soft eyes are already familiar with LAKI's appreciation for slap/passes. McNabb's diagonal feed to Greene was right in the wheelhouse for the pinching defenseman to redirect and came on such a simple play that Greene's "Huh, imagine that" celebration reflected how crisply the play was executed.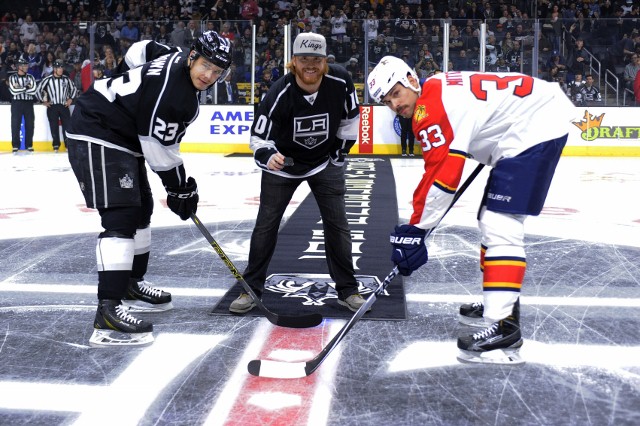 Though the Kings scored five goals for the third time in five games, Jonathan Quick was an important factor in the multi-goal win. Quick was the Kings' best penalty killer in the first period, stopping all four Florida shots on goal with the man advantage. As he has done so many times, he made important saves early in the game that allowed the Kings to eventually find their footing and ultimately claim the lead. It's easier to play with the lead than to chase it, and Quick once again afforded a relative amount of situational comfort and poise.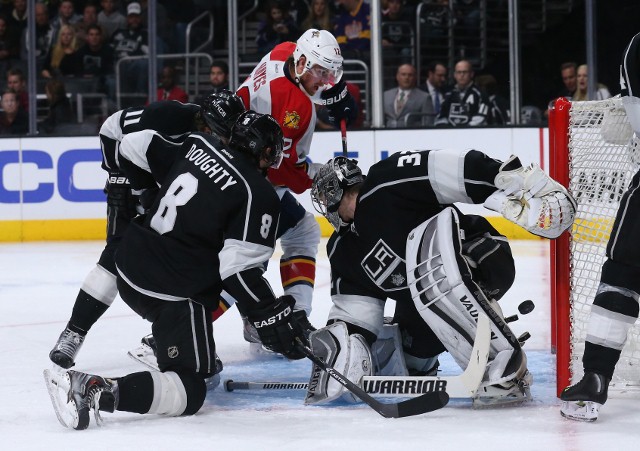 Los Angeles' power play has engineered a two-game surge that immediately followed a 0-for-17 performance between the third period of the Carolina game and the home game against Dallas. It's the "ebb and flow" Darryl Sutter has mentioned, but obviously getting Jake Muzzin back up to speed – the defenseman led the team with nine shot attempts last night and has provided three power play points over the last two games – doesn't hurt the overall numbers.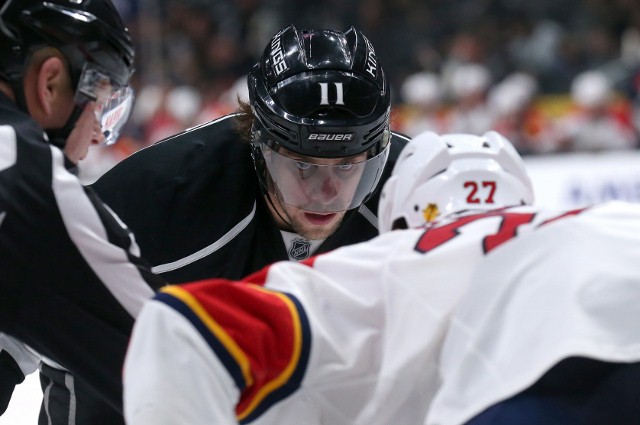 The Kings' forward-to-defense hit ratio was 2.2-to-1, while the Panthers' forward-to-defense hit ratio was 1.86-to-1. Hits aren't the most telling stats, but a wider F-to-D ratio hit ratio can indicate that a team is playing with some regularity in the offensive zone and utilizing an effective forecheck. While Jeff Carter didn't need to make a hit near the goal line in setting up Robyn Regehr's goal, he cleanly stripped the puck from Colby Robak on an impressive hustle play that illustrated his 200-foot efforts. As much as the power play will be recognized following three strikes, the Kings' even strength performance graded well through the game's first 40 minutes.