Good morning from World Arena in Colorado Springs, where the Colorado College Tigers have hung their share of banners: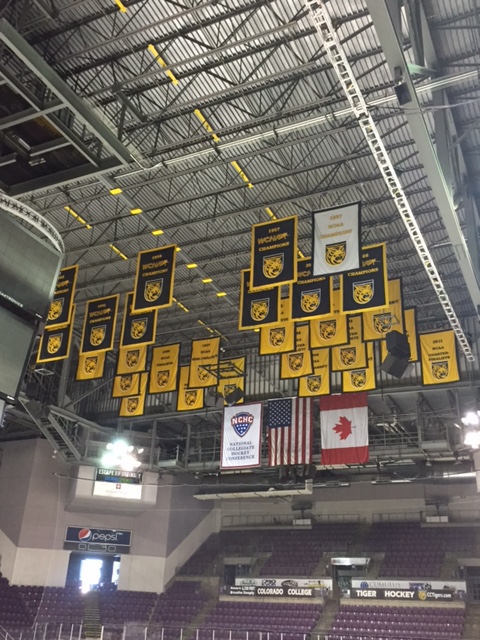 If you're having trouble reading the fine print in the photo, it says "Welcome to 6,230 FEET Breathe Deeply". It's an Olympic size sheet of ice, and the Kings will be playing a speedy Colorado Avalanche team, so this type of game should be a good endurance test for a Kings team that performed well in San Jose two nights ago.
I joined Jesse Cohen and Pat Donahue on the All The Kings Men Podcast last night to discuss how the team's roster is shaping up amongst a myriad of other topics. Won't you give it a listen?