…and lo, it was good.
If you need (grainy) photographic evidence, here you go: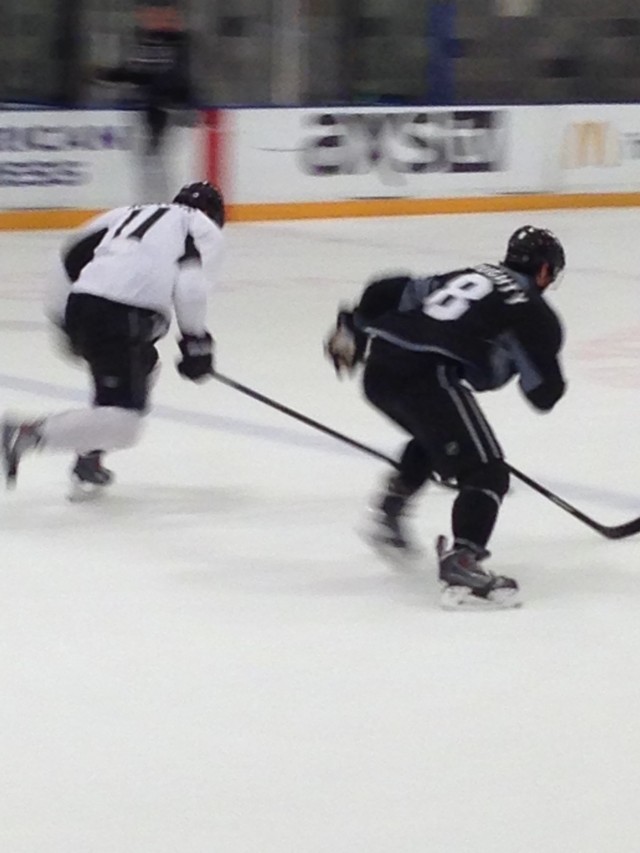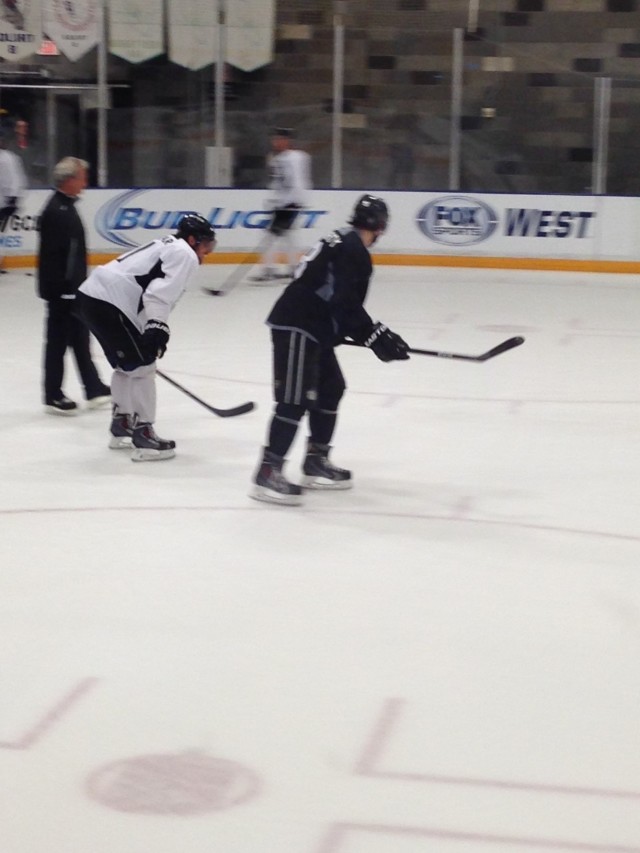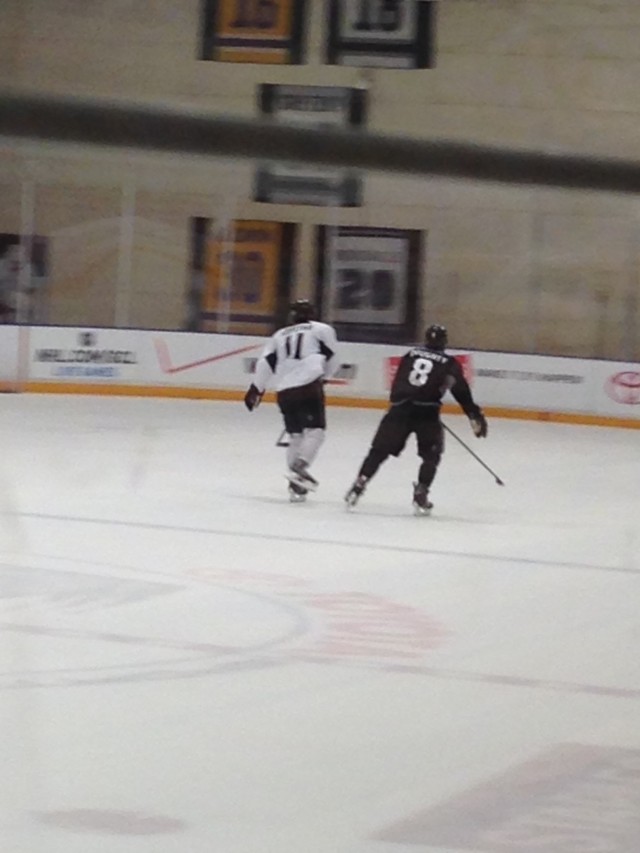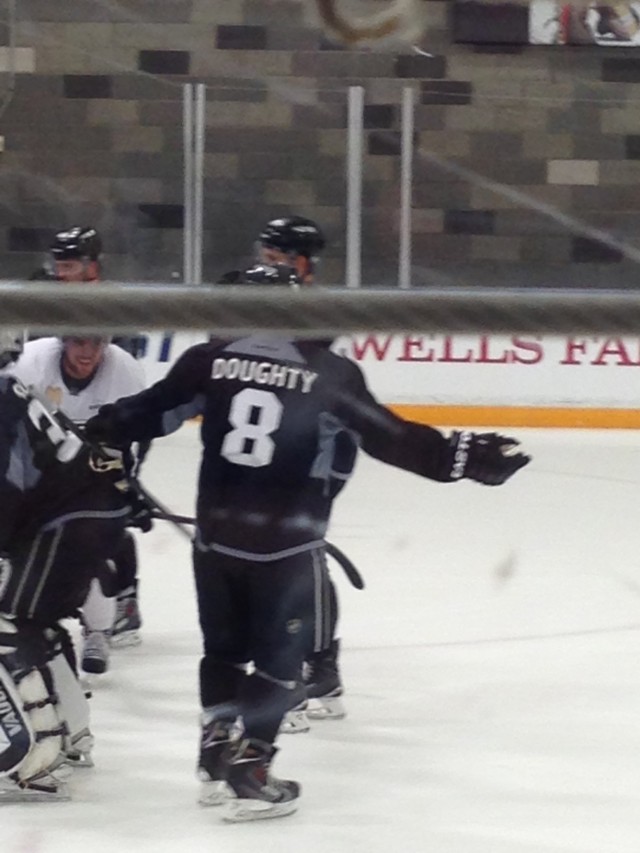 The plan yesterday was for Doughty to join an afternoon group comprised of those who weren't playing in the split squad games, but this is the first time he's joined an actual training camp session. I'll consult with his coaches and teammates, but he didn't appear to be too limited in his ability. Doughty has been held out of full camp practices after suffering an upper-body injury during off-season training. When camp opened, the injury was not believed to be anything more than the day-to-day variety.