A note to the SAP Center, Honda Center and United Center: There's a little bit of Staples Center in all of you.
That's because Joe Loughlin, Staples Center's Event Crew Supervisor, scraped ice from the Kings' home rink, microwaved it, bottled it and traveled with it to the Kings' three Game 7s, and received some anonymous assistance ensuring that the water was sprayed on the opposing ice surface before the each of the team's series-clinching games.
Inspired by Boston's Nathan Horton, who sprayed melted TD Garden ice on the Rogers Arena playing surface prior to the Bruins' Game 7 win over the Vancouver Canucks in June, 2011, Laughlin sensed a symbolic opening that he referred to as "that little trick."
"It worked," he joked.
And he's not identifying his cohorts.
"I'm going to leave that to the imagination to the people out there," Laughlin said. "What happens on the ice, stays on the ice."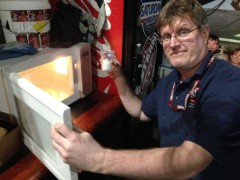 Scraping, bottling and microwaving the ice that was eventually sprayed in San Jose and Anaheim didn't require advanced logistics. But Laughlin – nicknamed The Captain – wasn't planning on attending Game 7 in Chicago. At the last minute, a friend was able to secure tickets and flights, and prior to heading to LAX he stopped at Staples Center, lifted up a small corner of the basketball court, scraped the ice into a bottle, and away he went.
If you need any reminders of the outcome of that game, Alec Martinez can refresh your memory.
As for the quality of the Staples Center ice surface, Laughlin said that ice guru Luis Vizcaino makes the best ice in the league.
"He's really a magician keeping this ice going."
Players have never been particularly fond of the ice surface, but the quality has improved and in no other rink is the fidelity of the ice tested as much as it is at Staples Center.
"It's the changeover that makes it hard to maintain," Laughlin said. "That's why you've really got to pay a lot of attention to it. The ice gets covered, uncovered, covered, uncovered. The temperature changes. The humidity changes. So much goes into it."
It's not uncommon for an afternoon ice-to-basketball changeover (or vice versa) to win the race against writers who file stories and blog posts after a matinee.
The entire process is down to a science and takes two and a half hours to two hours and 40 minutes for a hockey/basketball changeover. For a Lakers/Clippers changeover, it takes about an hour and 15 minutes.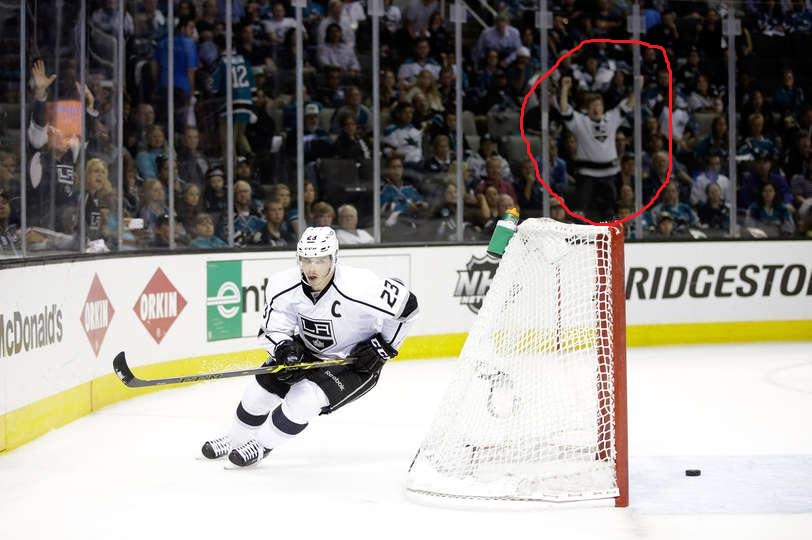 There will be some minor changes at Staples Center that will affect the way games are presented.
The arena switched to LED lighting in-house in an energy conscious move. Lakers games, which used different color temperature lights than Kings games, were known for producing a lightened playing surface surrounded by shrouded seating areas.
With the new lights, the playing surface for Kings games will be illuminated brightly, surrounded by a more darkened seating area. Those who watch on television may notice a slight difference, though fans who attend games regularly likely won't notice any significant change.
All permanent seats will have brand new seat covers.
"The crew spent a lot of time taking the boards out, cleaning them out, polishing them off, repainting them," Loughlin said. "Even to the little things to putting new [Kings] stickers on [the stanchions on the backside of the boards that face the seating area], powder coating the cup holders just so it looks nice."
"Two-time Stanley Cup champs, everything should look good."