It was a busy Wednesday in Manchester as the Monarchs unveiled new jerseys and introduced Mike Stothers, the fourth head coach in franchise history. Stothers replaces Mark Morris, who guided the Monarchs to a 338-224-27-39 from 2006-14 but did not have his contract renewed.
Stothers described his coaching philosophy while speaking with LA Kings Insider at Development Camp.
"First and foremost, you want them to be a good teammate and a good person, both on and off the ice, and how they approach the game – a professional attitude," Stothers said. "It starts with the little things, the small details of the hockey game itself. There are things to be learned from organization to organization, from level to level, and I think being a part of the Kings and the winning tradition that they've shown here, things are going in the right direction, and you can see that the way that they play, it's all about the team."
From Ian Clark of the New Hampshire Union-Leader:
"Part of why we have Mike here is we wanted NHL experience, not only playing but coaching," said Monarchs director of hockey operations Hubie McDonough. "He has that and he has great ties to the (Los Angeles Kings) organization through (Kings vice president of hockey operations and director of player personnel) Mike Futa."

Stothers says he believes the balance between developing players for the NHL and winning at the AHL level are linked.

"I think it goes hand in hand. I think players develop in a winning environment and certainly you want to be competitive," Stothers said. "Every organization's dream should be to win a championship."
The synergy linking the Kings to their top farm affiliate is evident in the new jerseys. Gone are the purple and gold touches from the Monarchs' two previous primary jerseys, replaced by the same silver, white and black trim, and the same font and lettering visible on the current Los Angeles jerseys.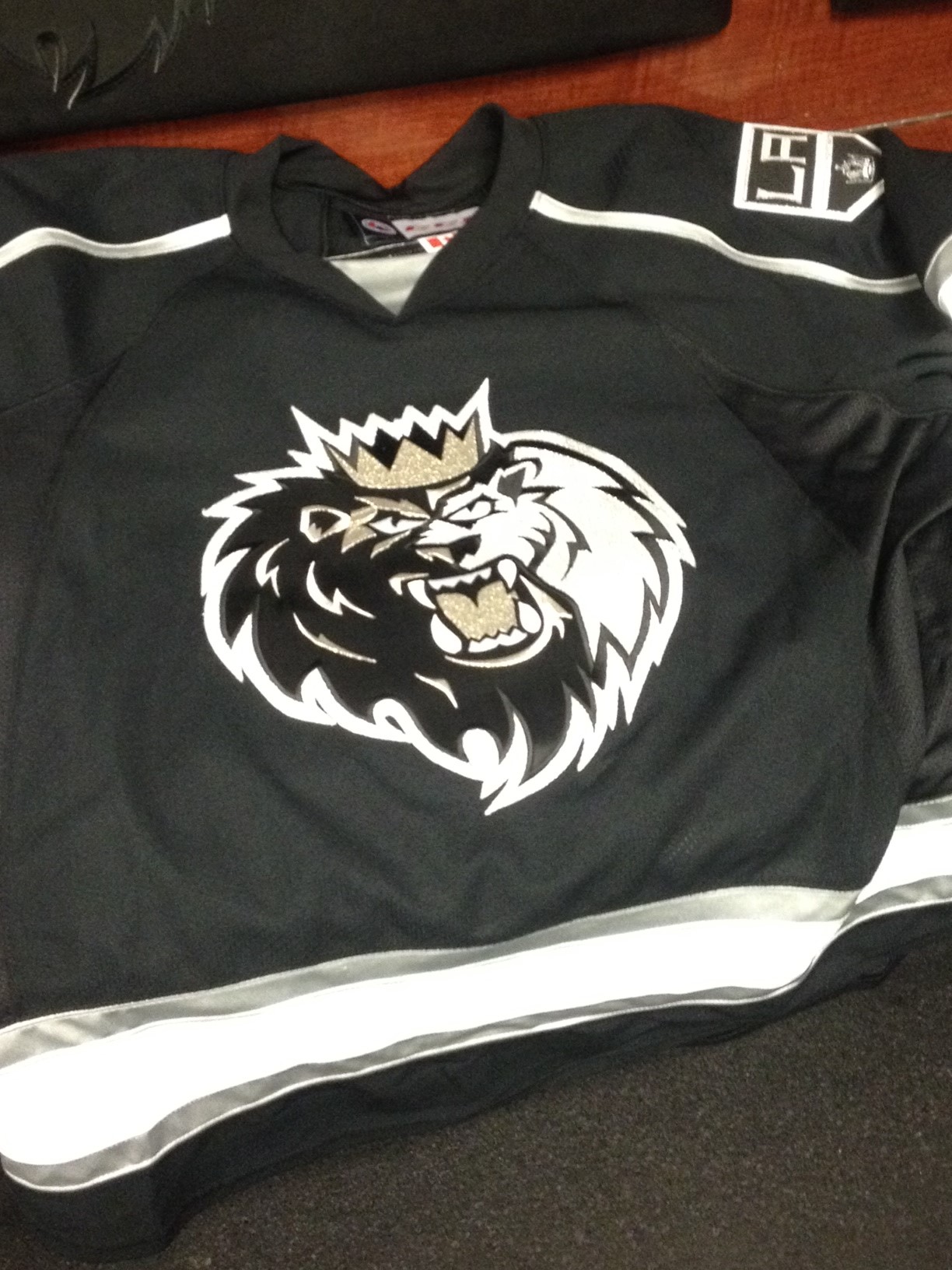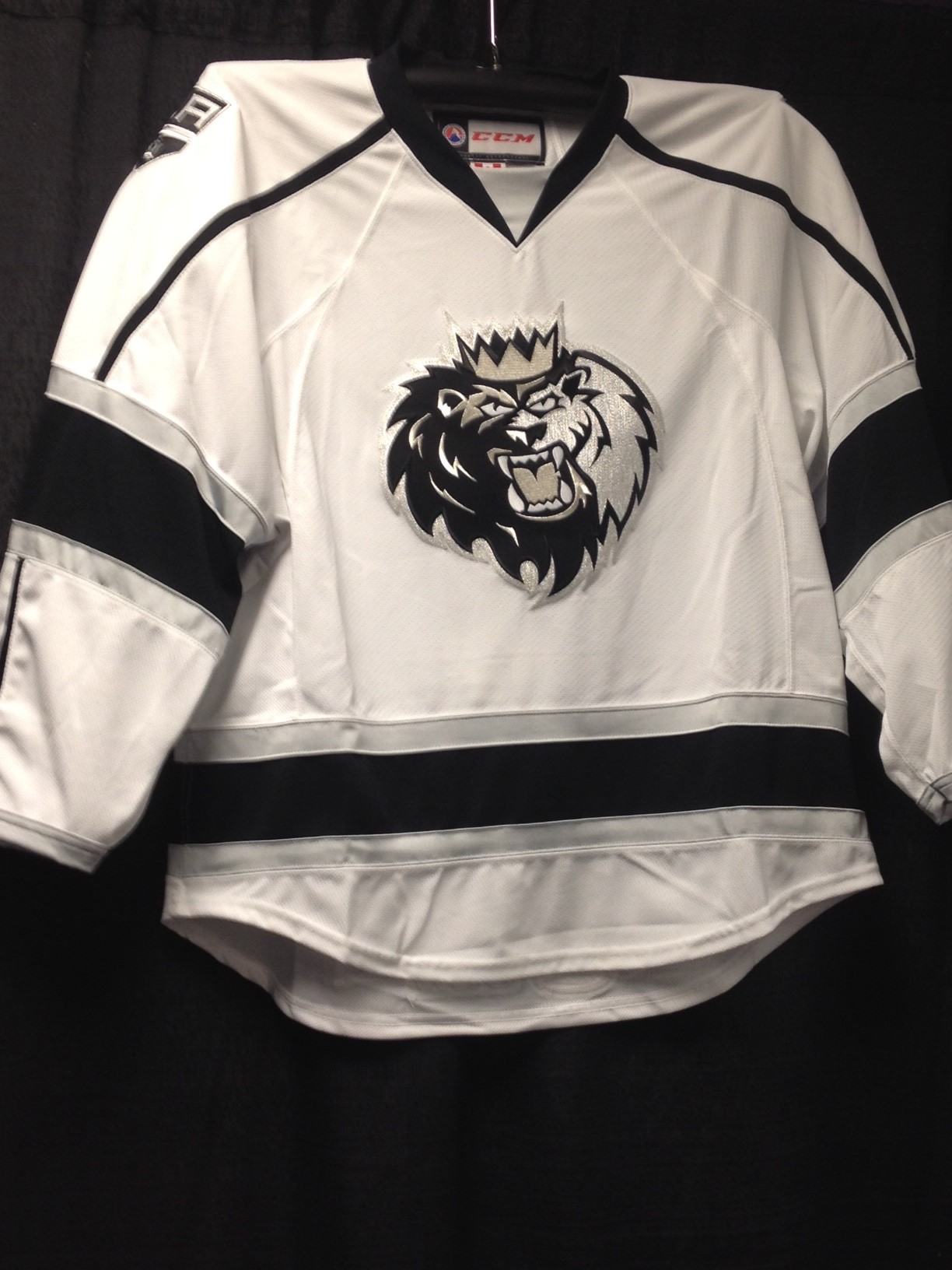 Stothers and Monarchs President/Governor Darren Abbott officially unveiled the jersey at the press conference earlier today.
Today @MonarchsHockey unveiled their new jerseys and formally introduced Mike Stothers as the new coach. pic.twitter.com/MsAehyIqJa

— The Pink Puck (@ThePinkPuck) July 16, 2014
The third primary jersey in Monarchs history, it was shown next to prior jerseys worn by the Kings' AHL affiliate.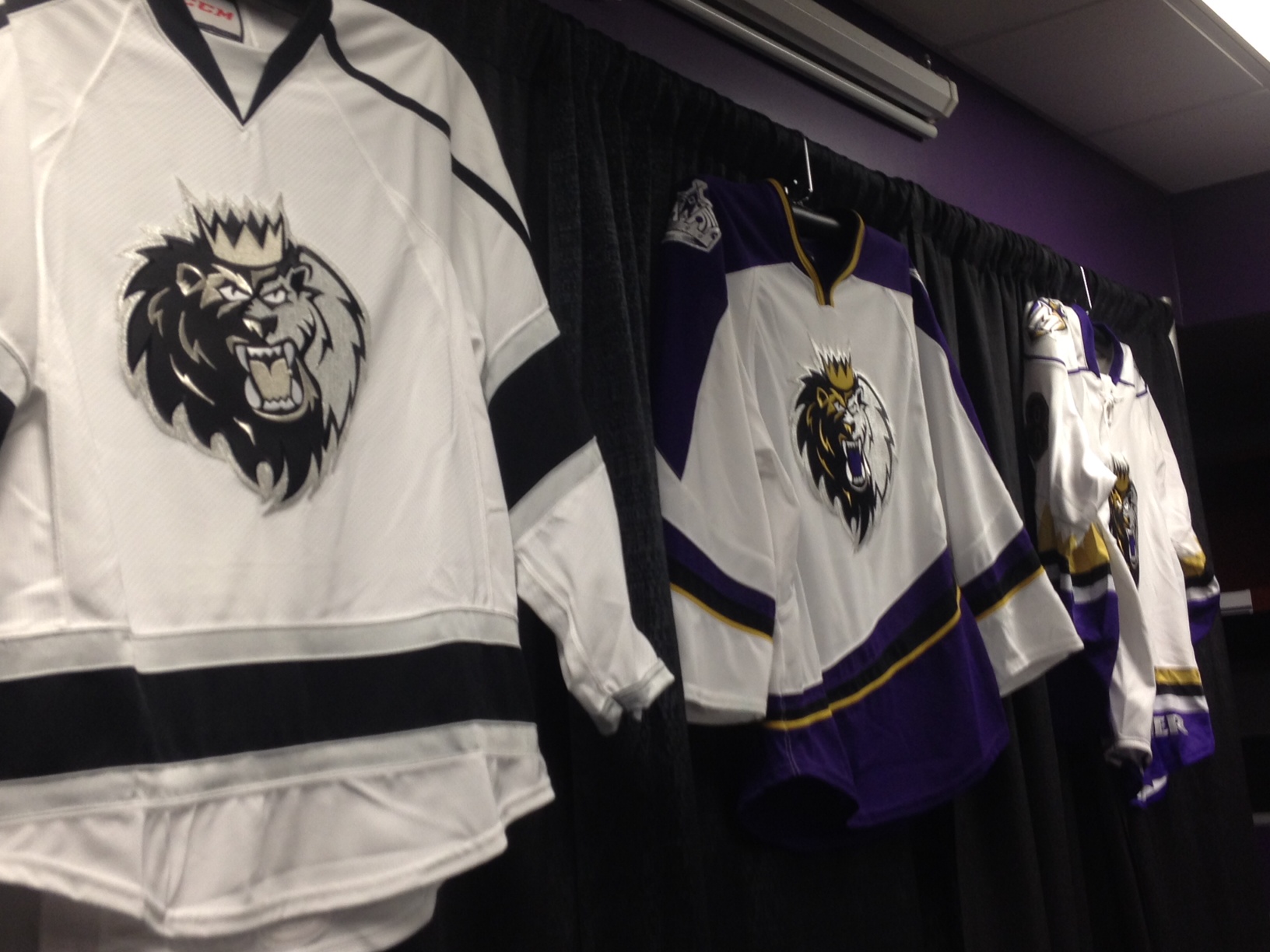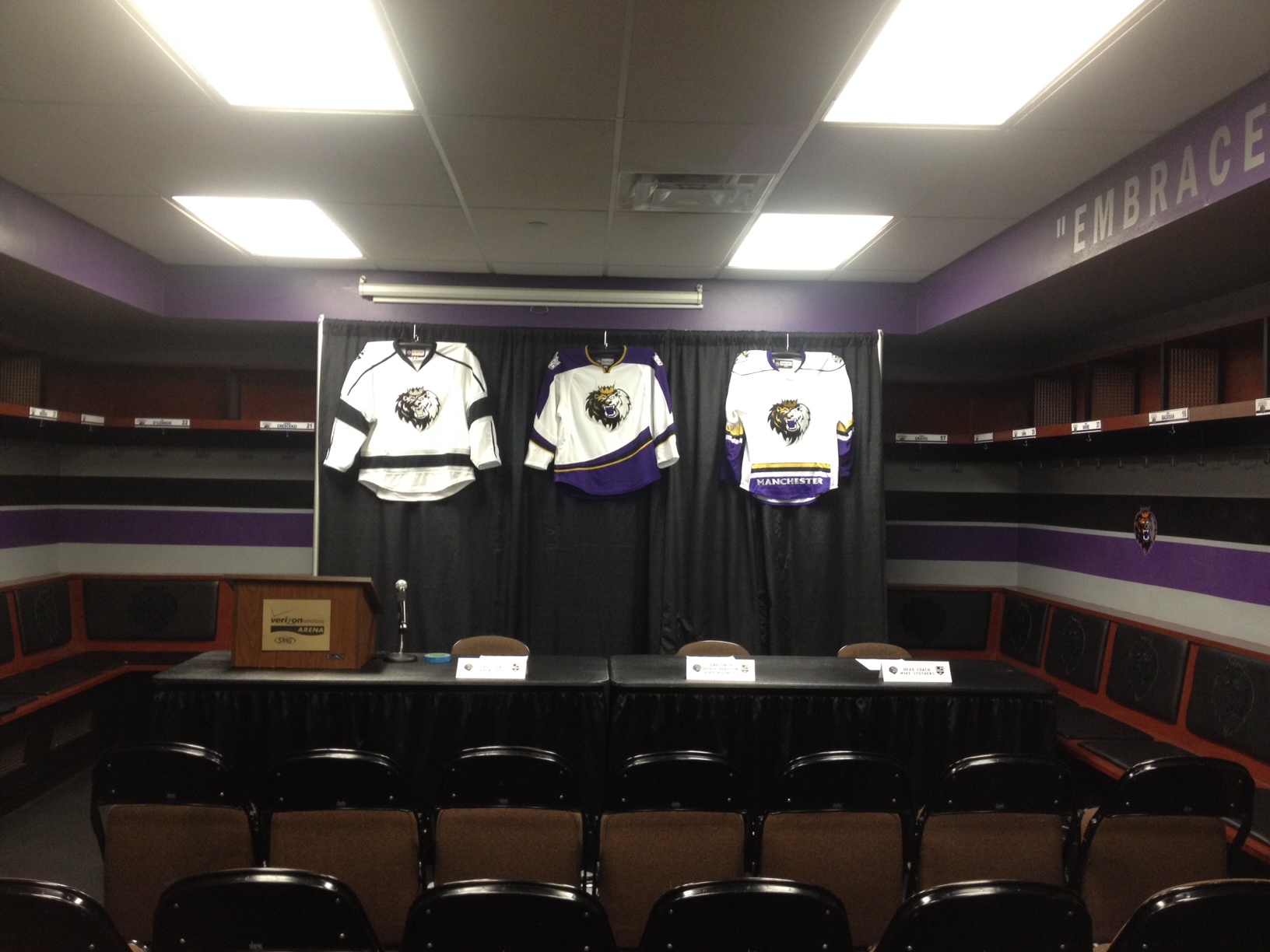 Nice new jerseys for next season! #Monarchs pic.twitter.com/C303yQuxVM

— Zach O'Brien (@OB_43) July 16, 2014
Click here for more on Stothers from Development Camp.
Click here for photos of Manchester's facility and dressing room.