The Los Angeles Kings are not expected to re-sign Colin Fraser or Andrew Campbell, while there is a "chance" Jeff Schultz could re-sign, LA Kings Insider learned on Monday. All three would become unrestricted free agents on Tuesday and free to sign with any team at 9:00 a.m. PT.
It wouldn't be a shocking development if none of the three were to re-sign; the Kings have $3.66 million in cap space, 20 players under contract, and restricted free agents in Dwight King, Brayden McNabb, J.F. Berube and Andy Andreoff, all of whom received qualifying offers today.
Fraser, who won a Stanley Cup with Chicago in 2010 and with Los Angeles in 2012 and 2014, appeared in 168 regular season and playoff games with the Kings after arriving in exchange for Ryan Smyth in a prickly June, 2011 trade with Edmonton. He missed only two games in the 2012 Cup run (for personal reasons), scored the opening goal in the 2012 Stanley Cup Final, and appeared in 16 of 18 games in the team's run to the Western Conference Final in 2013. He's coming off a 33-game, two-assist campaign with Los Angeles in which he also cleared waivers and totaled six points (3-3=6) in 10 games with AHL-Manchester. The 29-year-old team-first center appropriately occupied an energy role in his three years with the Kings and was a popular and valuable presence in helping reinforce the team's identity and lifeblood and has been praised for his on-ice intelligence by Darryl Sutter.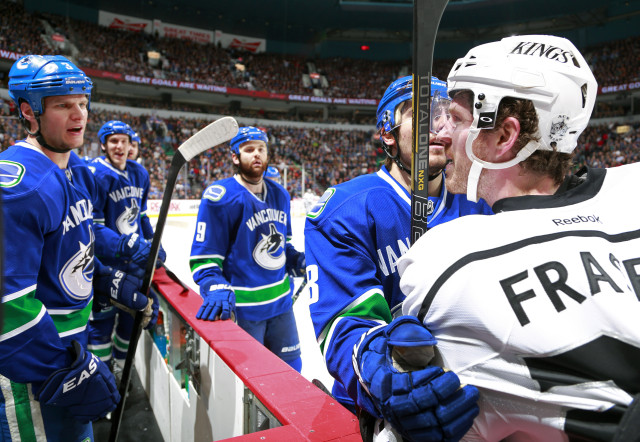 Campbell, a veteran of 414 American Hockey League games who made his NHL debut on April 5 and appeared in three games with the Kings, will be free to sign with any team. Having captained the Monarchs in 2013-14, the stay at home 26-year-old defenseman provides leadership and selflessness and endeared him to Los Angeles' hockey operations, who had multiple defensive options when Drew Doughty succumbed to injury late in the regular season but chose to recall the 6-foot-4 204-pound Caledonia, Ontario native. It will be interesting to see if there is a National Hockey League opening for Campbell, much as there was for Marc-André Cliche, the former Manchester captain. Cliche, a center who had one game of NHL experience and 341 AHL games under his belt when he was claimed off waivers by Colorado in September, 2013, appeared in 76 games with the Avs in 2013-14 while regularly centering the fourth line.
Schultz, who was recalled twice during the 2013-14 regular season before ultimately debuting with Los Angeles in the second round of the playoffs, was an important figure during the Anaheim series and averaged 18:51 of ice time during his seven games of postseason service. Having signed a one-year, $700,000 contract and appearing in 67 AHL games, the 28-year-old was an strong presence on and off the ice during Manchester's outstanding regular season and proved the savvy of his signing by offering reliable minutes in the postseason at the time the team dealt with injuries to Willie Mitchell and Robyn Regehr. His re-signing is possible, though he'll be able to freely consider all offers that he receives.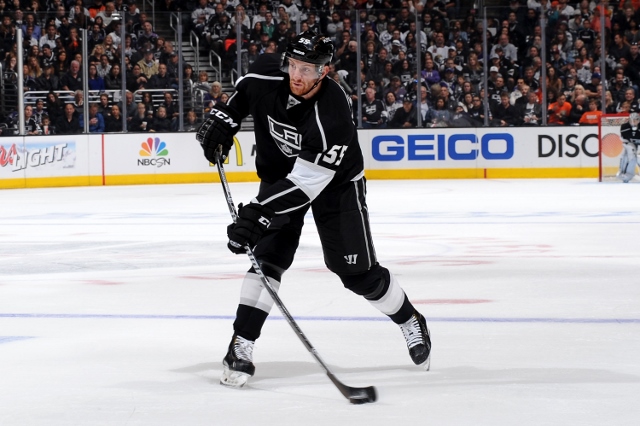 Schultz, who could hypothetically return to the team as an eighth defenseman, wouldn't have an impact on McNabb's roster spot.