Good morning, Glendale, and good morning, Valley of the Sun.
There are really only two rooming options at our Glendale hotel. You can either look north towards the Westgate Entertainment District and suburban tract housing encroaching on planes of farmland and empty desert lots, or you can look south towards the University of Phoenix Stadium, the site of next year's climate controlled Super Bowl.
Today, I have the latter view: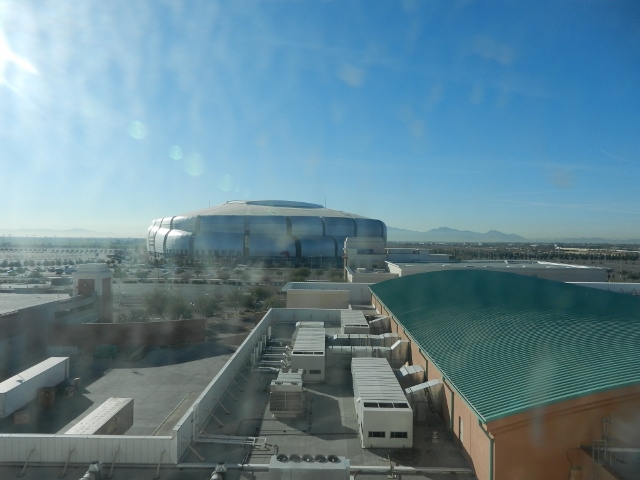 Speaking of climate control, I'm not sure if these are Munter's units, but they're surely putting in some tough hours, which is exactly what you'd expect out of a hardworking Munter's. This industrial strength cooling is necessary for days when the temperature nearly reaches 110 degrees, as it did during the 2012 Western Conference Final.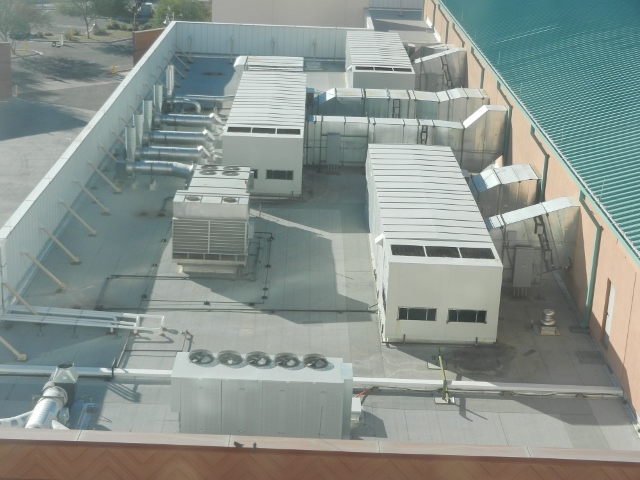 You know who hails from Glendale? Jordin Sparks! I thought her rendition of the national anthem on Saturday was lovely.
After losing an hour, the Kings touched down in Phoenix at 1:15 a.m. local time this morning. There's no skate scheduled – only an 11:00 meeting at Jobing.com Arena – so there's no #LAKingsGoalieTweetOff, unfortunately. I'll have Waking Up with the Kings, quotes and a game preview later today. Stay tuned…