The National Hockey League held a media event at Dodger Stadium on Monday in which the truck responsible for building the portable ice rink pulled into the parking lot at Chavez Ravine at 2:00 p.m. after completing the 2,200-mile journey from Ann Arbor, Michigan following the breakdown of the portable Michigan Stadium rink used during the Winter Classic.
Known as the "world's largest mobile refrigeration unit," the truck signified a step forward in the rink construction that is in its early stages as former King and hockey legend Wayne Gretzky spoke about how his addition to the Los Angeles Kings in 1988 helped to catalyze the growth and passion of the sport throughout Southern California.
"It's a wonderful day. It's a great day for the sport, it's a great day for the Kings and the Ducks organization," Gretzky said. "It's a wonderful day for the game of hockey itself, and for me, I'm very proud of it. I was a piece of the group that was part of sort of putting and stamping hockey in this area, and i say this all the time to people, that it was the right group of guys – from Luc to Marty McSorley, to Kelly Hrudey, to Tony Granato – each and every guy understood that this was a different market than other markets throughout the NHL, and that these guys always went above and beyond the call of duty to help go out and promote the sport and get more and more kids interested, get more and more youth involved in our sport. It was the right group of guys, for whatever reason. My dad always said, 'Things happen for a reason,' and we had the right group of people and an owner that really believed in hockey and wanted hockey to excel here, and then Mr. Eisner came along with the Ducks in Anaheim, and the rest is kind of history. Things changed from there dramatically, and two Stanley Cups later, two of the best organizations in all the National Hockey League, it's a wonderful time for our sport."
LA Kings Insider will have stories branching out from today's media session in the lead-up to the game, including more from Gretzky as he becomes more closely aligned with the NHL following last month's settlement with the league as the result of a dispute over compensation from when he was an owner of the Phoenix Coyotes.
There was a significant media contingent on hand…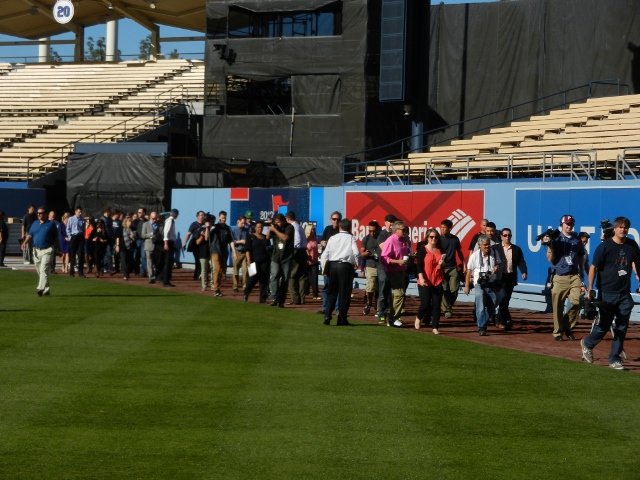 …and after the ice truck arrived…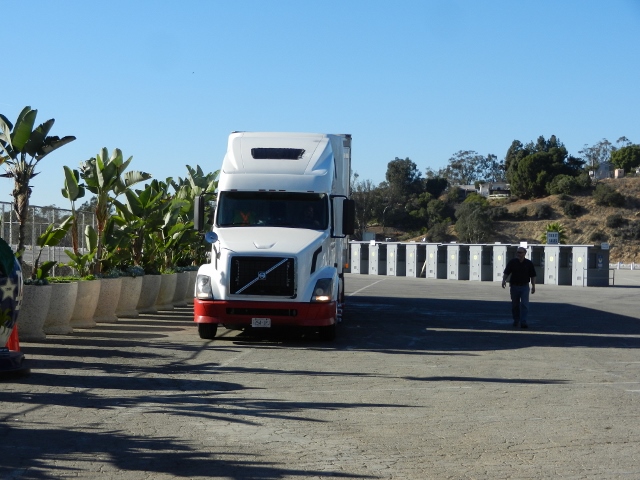 …Gretzky posed for photo opportunities with Bruce Boudreau, Luc Robitaille, and on the far left, Dan Craig…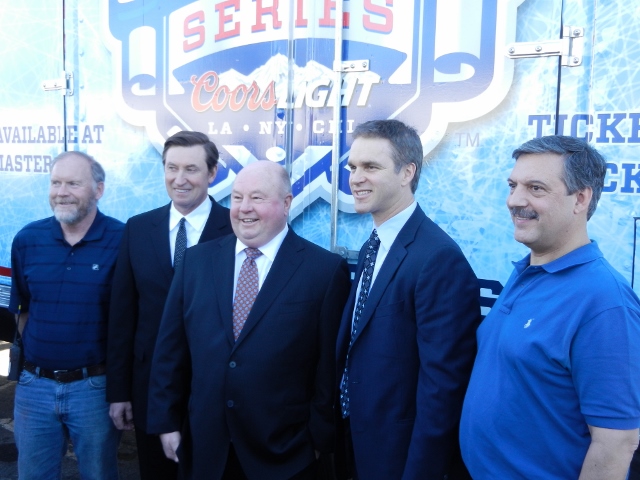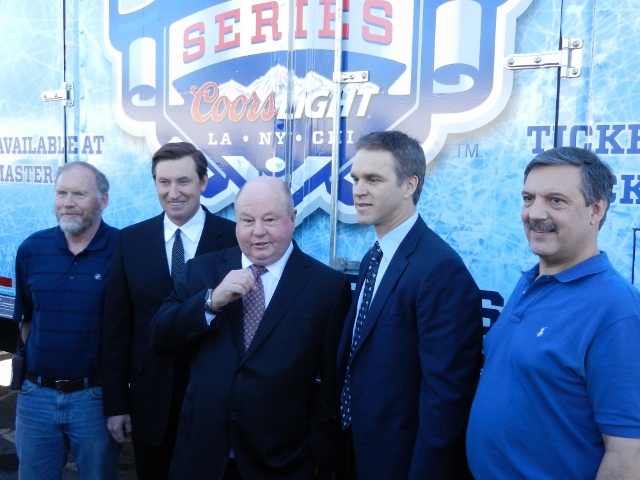 …After the photo-op, Robitaille spoke, and then Gretzky and Boudreau…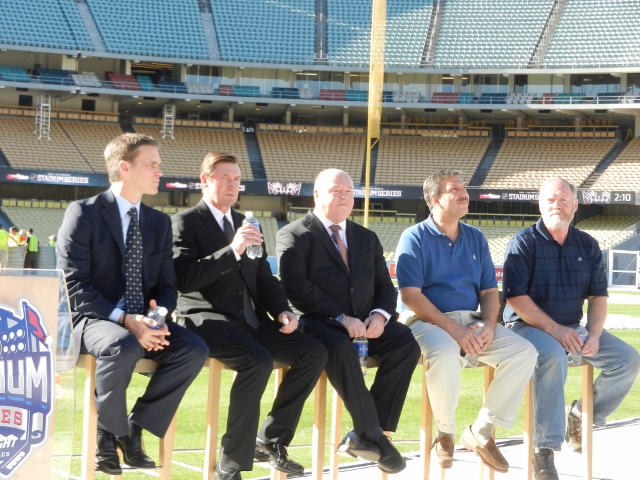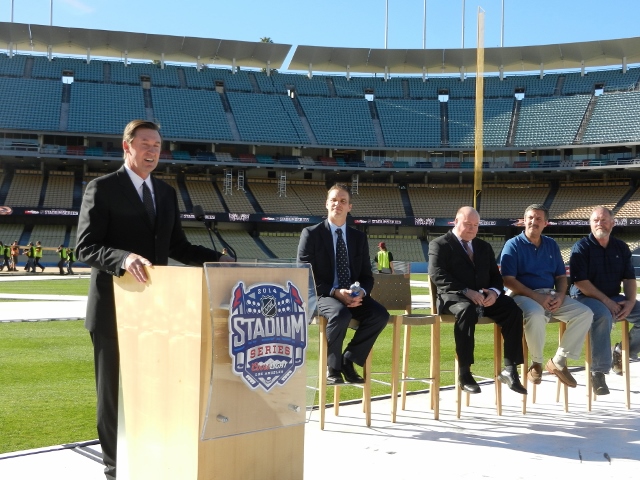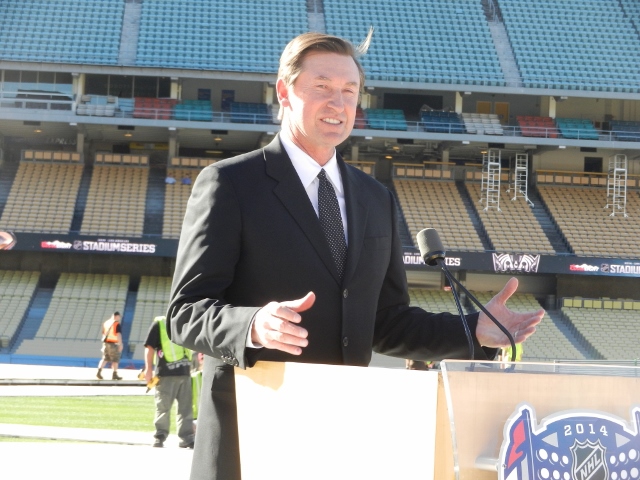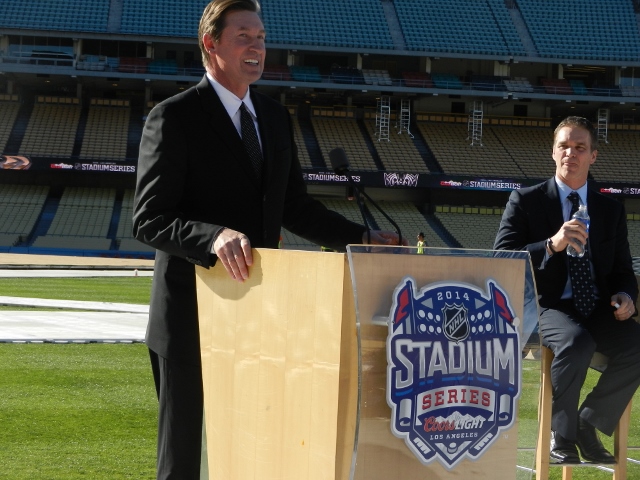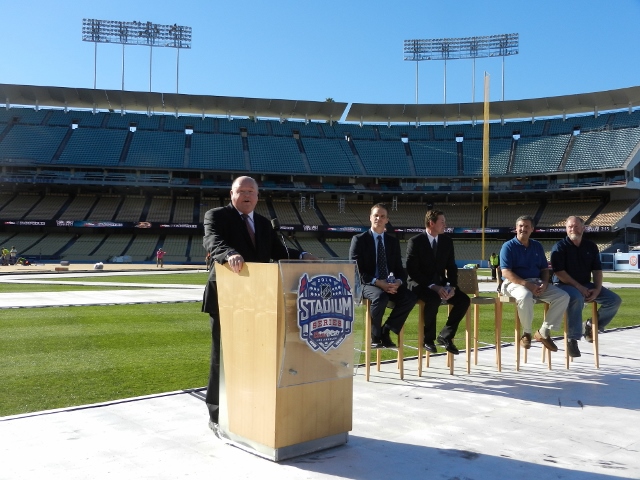 …before the assembly broke up into individual press scrums.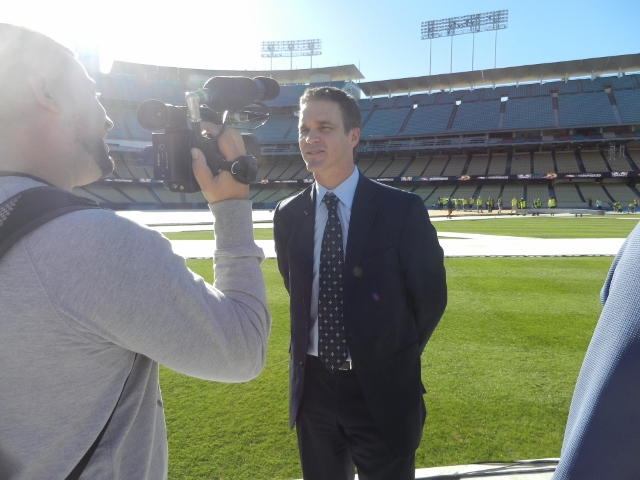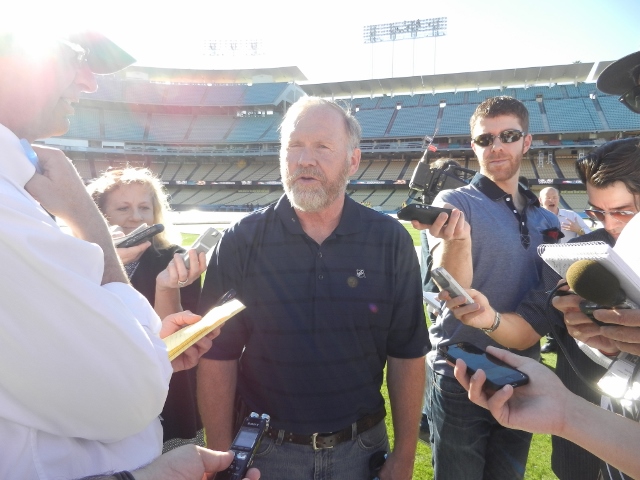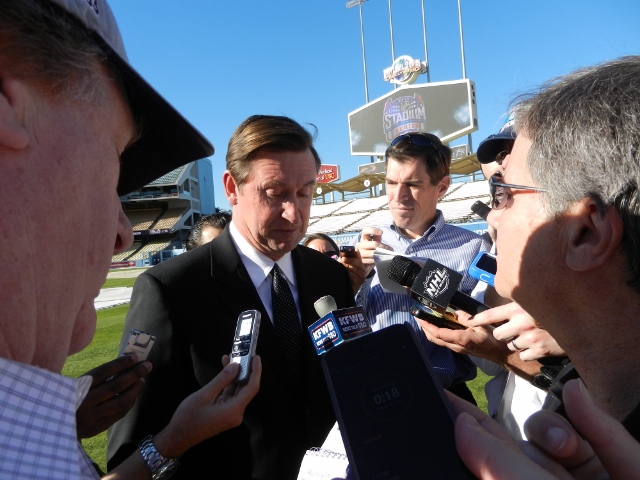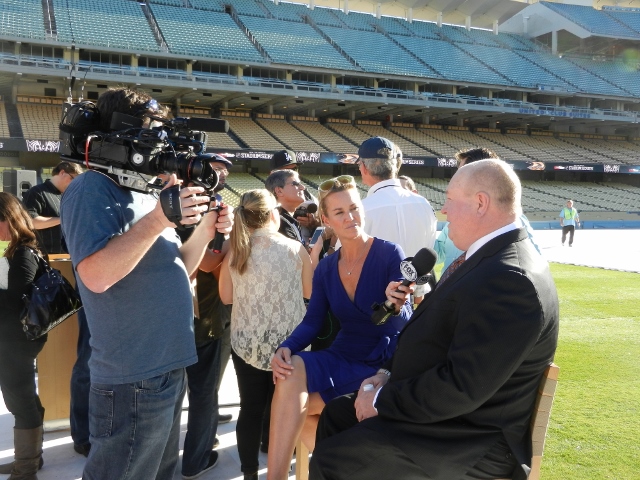 The rink, under construction: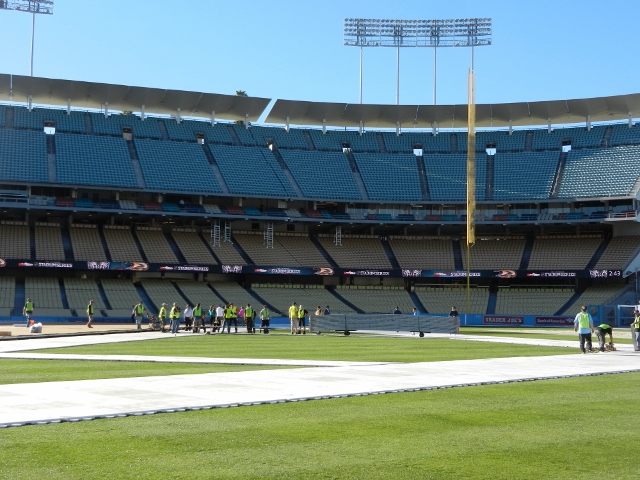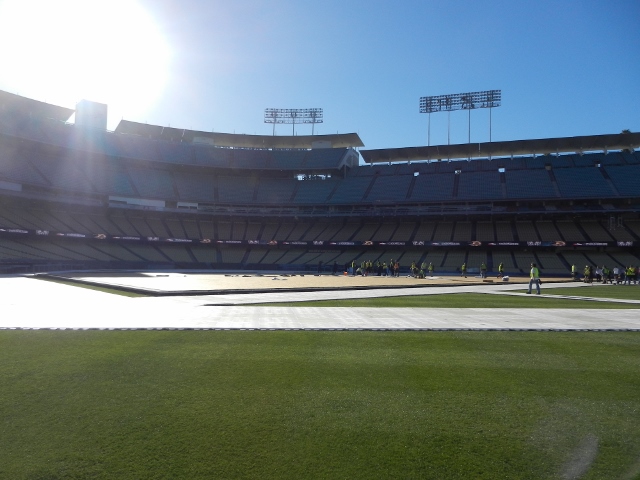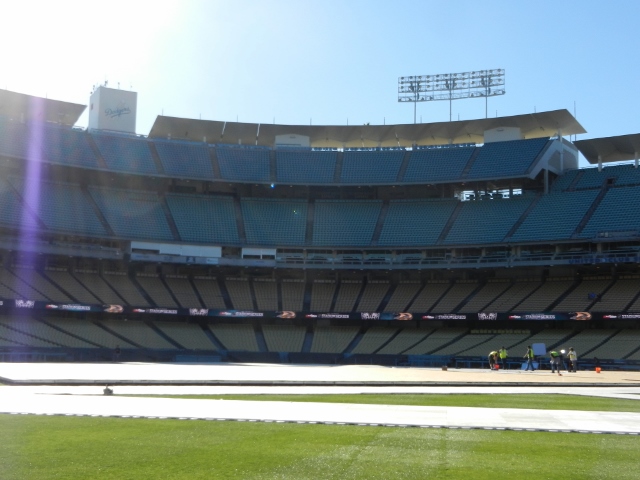 The NHL Live report:

A live cam of the rink's construction: