On the day a $5,000 donation by Raytheon was made to the Boys & Girls Clubs of the Los Angeles Harbor, defenseman Alec Martinez and goaltender Ben Scrivens discussed the impacts mathematics and science have had on their in-game performance and game preparation in front of an gathering of nearly 100 middle school students.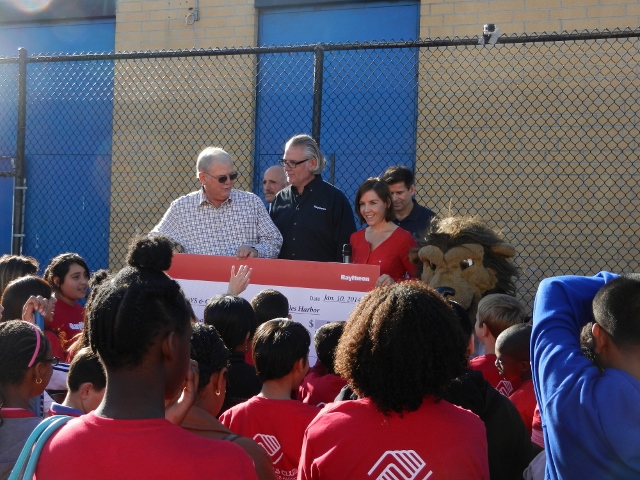 With Bailey on hand, television analyst Jim Fox and radio analyst Daryl Evans introduced Ben Scrivens as "The Professor" and welcomed both college-educated Kings to the assembly at a Boys and Girls Club that has had an impact in raising the graduation rate of local teens by virtue of its College Bound college pathway support program. The graduation rate of teens who take part in College Bound has leapt from 50% to 98% since 2002.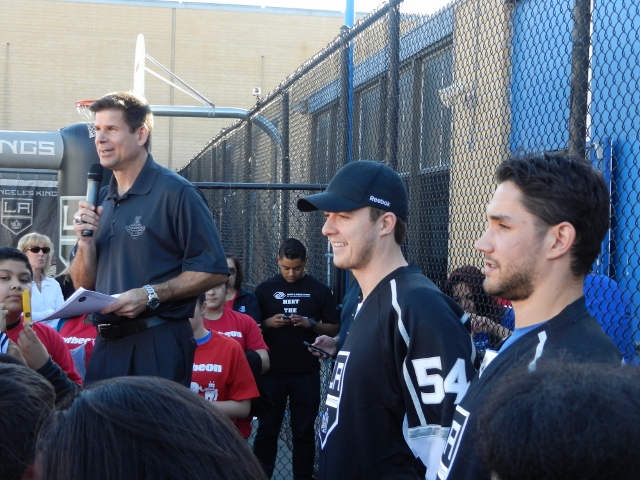 Last year, Raytheon also donated $20,000 to the Da Vinci High School computer engineering lab, an event attended by Justin Williams and Willie Mitchell. A 91-year-old technology and defense company, Raytheon is undertaking initiatives to promote math and science amongst children and teens.
Both players discussed the impact that mathematics and science has had in their development in hockey, with Martinez adding his own take on Corsi ratings, advanced stats and possession metrics – aspects of his game in which he has graded quite well.
Scrivens:

Martinez:

As it turns out, a plastic cutout of Jonathan Quick is nearly as tough to beat as the actual Jonathan Quick: