Welcome to The Palladium Corel Centre Scotiabank Place Canadian Tire Centre, which was officially rebranded after the arena's naming rights were sold from Scotiabank to Canadian Tire in July. Scotiabank had originally signed a 15-year, $20-million dollar agreement with the NHL club in 2006. The lead photo depicts the arena when it was known as Corel Cenre; there's more snow in the parking lot today.
As noted earlier today, we're a ways outside of the city center.
The interior of the arena is similar to the interiors of Honda Center (though bigger) and United Center (though smaller). There's a 100 level topped off by luxury boxes, a smaller 200 level topped off by luxury boxes, and a larger 300 section topped off once again by suites.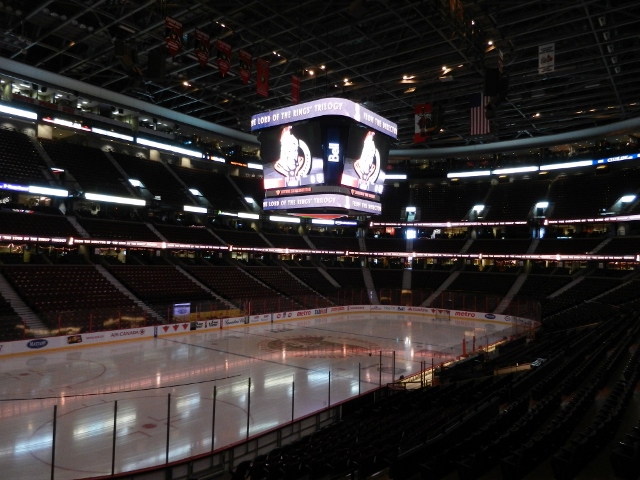 There are also some of the narrowest concourses this side of Nassau Coliseum.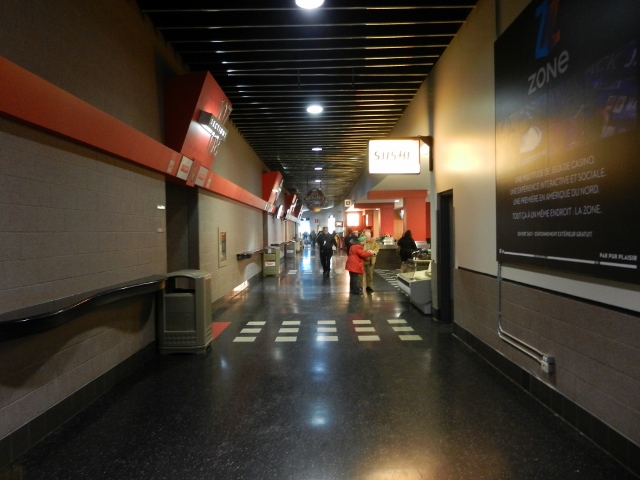 There are so many banners here! Of course, most of them depict the 11 Stanley Cups won from 1903-1927 by the original Senators clubs. The current incarnation of the Sens has hung the following fabrics from the rafters: