Kings television color commentator Jim Fox hasn't only developed a passion for wine – he has also developed a vintage Pinot Noir, Patiné Cellars, through the partnership of his wife, Susie, his partner, Dean Nucich, and winemaker Mike Smith.
Their efforts were realized when Patiné was released on December 3.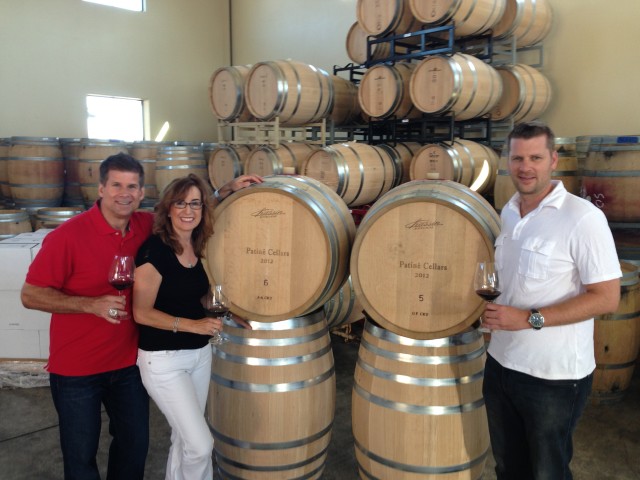 A single vineyard designate, all grapes used in the creation of Patiné came from the Gap's Crown Vineyard on California's Sonoma Coast, which Fox believes offers a premier growing environment for Pinot Noirs.
"It's a California wine, so it's going to be powerful," he said. "Even for a Pinot Noir, which is a grape that is known to be a little bit more elegant – and it is elegant. Our philosophy is to take what the terroir gives you. Take what the region gives you, and we chose the Sonoma Coast for a specific reason, and we want to create a wine that will reflect that as opposed to manipulating the wine and make it taste like something else."
Making use of the resources provided – it almost sounds like coaching, and that wouldn't be the only wine-sports crossover.
Patiné is a French word that means "to have skated," and his "power, balance and grace" description of Patiné is fitting considering Fox's legacy with the Kings both on the ice and in the broadcasting booth.
"In sports, everything is defined by wins and losses. The final score – that's it," he said. "Even though wine is rated and scored, I really grew to love the artistic nature of it, and the intrigue that it brings from vintage to vintage. It's not as black and white as a final score, and I really like that about that. I think it offered me something that is still extremely rewarding and competitive – believe me, it is competitive – but it certainly affects my life differently."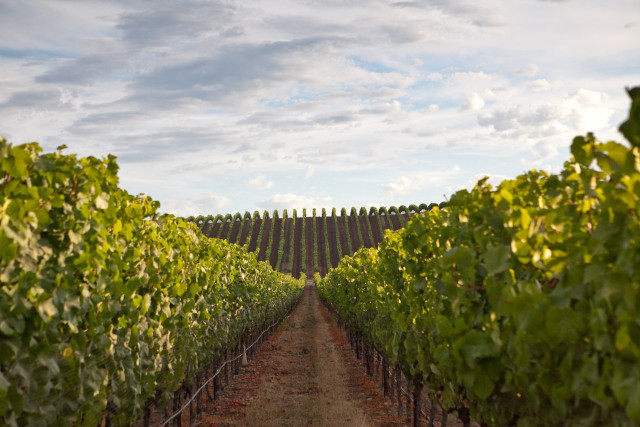 From the tasting notes on PatineCellars.com: "Violet-Crimson in color, aromas of ripe bing cherries, white pepper, lavender and subtle baking spices emanate from the glass. These elements combine with an amazing mid palate that stays pliant with acidity framing a belly of pure ripe California Pinot Noir fruit. Firm but fine tannins flow into a seamless and long finish which begs for food such as red meat and grilled vegetables. This wine is coined on power and grace and aging it for 8-10 years will reveal its many layers and complexities."
Those complexities were accentuated by peculiar weather two years ago as a rainy spring eventually gave way to a summer that saw temperatures rise above 90 degrees well into September.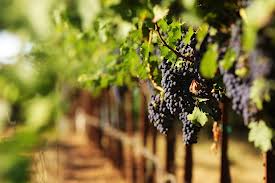 "In California, it's a little bit more temperate than, say, the Old World in Europe, where there's maybe large fluctuations in not only temperature, but in precipitation and things of that sort. California is a little bit more moderate," Fox said.
"But, 2011, which was our first vintage…the berries were a little bit smaller, which makes a more concentrated wine, because the ratio between skin contact and juice is a little bit less, so you get more concentration.
The grapes ripened in September and were harvested shortly before a heavy storm rolled through the area.
"Since we have a small amount to pick, our winemaker was able to get enough people to pick before it rained. The forecast was for rain, and he picked before the rain, which is hugely important, because if you don't, then you get a less concentrated wine. You get a diluted wine when it rains that close to picking. We feel it's a world class wine."
Click here to purchase Patiné and for more information on Fox's endeavor.