Tonight the Buffalo Sabres will return to the First Niagara Center for the first time in 10 days, though it remains to be seen how welcome they'll feel in their home arena. The Sabres are 0-8-1 at home this season, and the crowd has begun to taken its ire out on the team, most notably established general manager Darcy Regier.
Buffalo has been outscored 32-14 at home.
On the other hand, First Niagara Center – formerly known as Marine Midland Arena and HSBC Arena – hasn't exactly been hospitable to the Kings, who haven't won in Western New York since February, 2003.
Soon to be adjacent to the 19,070-seat arena is the HARBORcenter development, which will bring two ice rinks, a new hotel and additional retail and business space to downtown Buffalo. Currently under construction, the first phase of the grammatically oblivious HARBORcenter will open in September, 2014.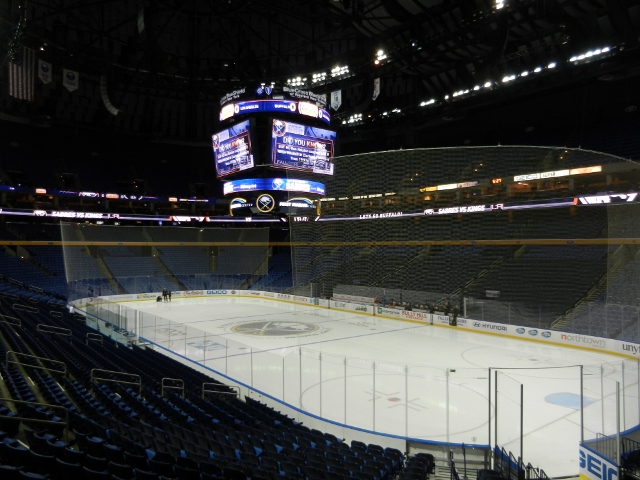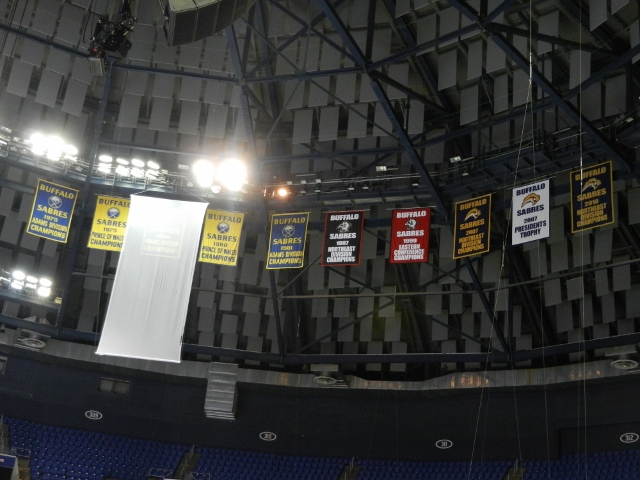 Banner photo provided by Getty Images