Los Angeles Kings (6-3-0) vs Calgary Flames (3-2-2)
Monday, October 21, 2013, 7:30 p.m. PT
STAPLES Center
Referees: #14 Dennis LaRue, #11 Kelly Sutherland
Linesmen: #86 Brad Lazarowich, #94 Bryan Pancich
FOX Sports West, KTLK 1150 AM
Los Angeles Projected Starting Goaltender – Jonathan Quick
2013-14 Season: 8 GP (8 GS) / 5-3-0 record / 2.50 GAA / .913 Sv% / 0 SHO
Career vs Calgary: 13 (13) / 8-4-1 / 1.52 / .939 / 1
Last Game vs Calgary: 3/11/13 / 60 MP / 23-24 shots / 3-1 W
2013-14, Home: 3 (3) / 2-1-0 / 2.67 / .902 / 0
Calgary Projected Starting Goaltender – Karri Ramo
2013-14 Season: 2 GP (2 GS) / 0-1-1 record / 4.37 GAA / .878 Sv% / 0 SHO
Career vs Los Angeles: First appearance
Last Game vs Los Angeles: First appearance
2013-14, Away: 2 (2) / 0-1-1 / 4.37 / .878 / 0
2013-14 Los Angeles Leaders
Total Points: Anze Kopitar (0-8=8)
Goals: Jeff Carter (4-2=6), Justin Williams (4-1=5)
Assists: Anze Kopitar (0-8=8)
Plus/Minus: Matt Greene (+3; 2-1=3)
Penalty Minutes: Kyle Clifford (16; 1-0=1)
2013-14 Calgary Leaders
Total Points: Jiri Hudler (4-5=9)
Goals: Sean Monahan (5-3=8)
Assists: Jiri Hudler (4-5=9), Mark Giordano (2-5=7)
Plus/Minus: Jiri Hudler (+4; 4-5=9)
Penalty Minutes: Tim Jackman (17; 0-0=0)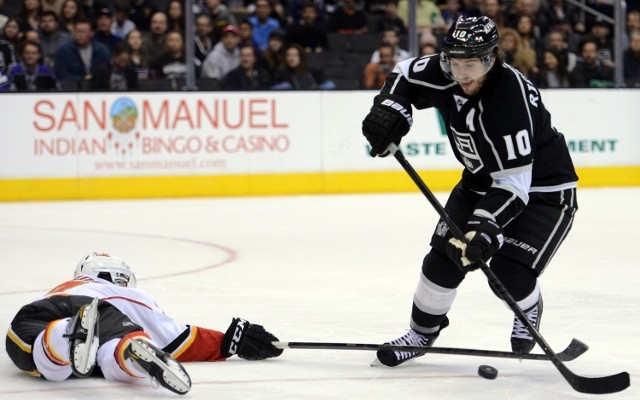 Rankings and Statistics
Goals/Game: LAK – t-21 / 2.33; CGY – 6 / 3.29
Goals Against/Game: LAK – t-10 / 2.44; CGY – 28 / 3.57
Power Play: LAK – 14 / 18.8%; CGY – 16 / 17.9%
Penalty Kill: LAK – 3 / 89.2%; CGY – 30 / 69.6%
Shots/Game: LAK – t-17 / 30.7; CGY – 20 / 30.4
Shots Against/Game: LAK – 8 / 28.0; CGY – t-13 / 30.4
Faceoffs: LAK – 6 / 53.9%; CGY – 30 / 43.3%
Save Percentage: LAK – 15 / .913; CGY – 28 / .883
Los Angeles Projected Lines
Dustin Brown – Anze Kopitar – Justin Williams
Daniel Carcillo – Mike Richards – Jeff Carter
Dwight King – Jarret Stoll – Trevor Lewis
Kyle Clifford – Colin Fraser – Jordan Nolan
Robyn Regehr – Drew Doughty
Willie Mitchell – Slava Voynov
Jake Muzzin – Matt Greene
Jonathan Quick
Ben Scrivens
Level of confidence in projected lines: B+. No changes are expected following Saturday's 5-2 win over Dallas. Matt Frattin took shifts on Colin Fraser's line during the morning skate but is not expected to return to the lineup. No players remained on the ice for extra work following the morning skate, so it wasn't possible to get a firm confirmation of tonight's alignments.
Notes and milestones: Los Angeles is 86-105-25 all-time against the Calgary franchise, including a record of 54-43-10 at home. The Kings have won four straight games against the Flames and are 8-1-1 in the last 10. … After tonight, the teams will meet again on November 30 in Los Angeles before facing off three times in Calgary during the second half of the season: February 27, March 10 and April 9. … Kings goaltenders have stopped 128-of-137 shots (.934 Sv%) over the last five games. … The Kings have killed 14 consecutive power plays and rank third in the league with an 89.2% success rate on the penalty kill. … Drew Doughty is one goal behind Larry Murphy for the sixth most goals scored amongst defensemen in club history. … Dustin Brown is three goals behind Jim Fox for the ninth most goals in club history.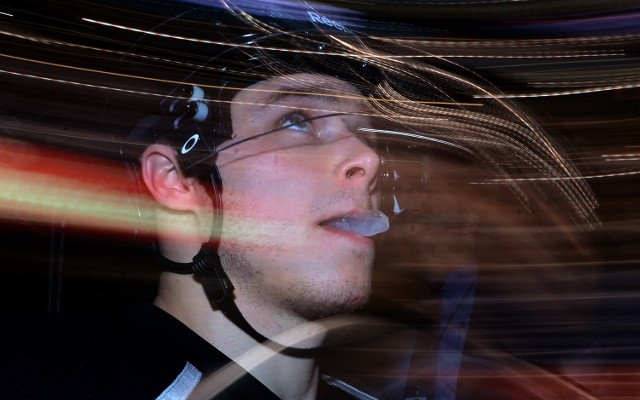 Calgary Projected Lines
Curtis Glencross – Mikael Backlund – Lee Stempniak
Sven Baertschi – Sean Monahan – Jiri Hudler
Lance Bouma – Joe Colborne – TJ Galiardi
Tim Jackman – Ben Street – Brian McGrattan
Mark Giordano – T.J. Brodie
Kris Russell – Dennis Wideman
Chris Butler – Shane O'Brien
Karri Ramo
Joey MacDonald
Notes and milestones: Lines via Scott Cruickshank of the Calgary Herald. … Former King Mike Cammalleri is a "game time decision," as stated by Flames coach Bob Hartley and reported by Randy Sportak of the Calgary Sun. Cammalleri has missed the first seven regular season games due to a hand injury. … Calgary recalled forward Roman Horak and defenseman Chris Breen from AHL-Abbotsford and reassigned forward Blair Jones and defenseman Derek Smith. There is a chance Horak and Breen could play tonight. … The Flames have lost 23 man-games to injury thus far. Mike Cammalleri (hand) has missed seven games, Chris Breen (shoulder) has missed seven games, Matt Stajan (lower body) has missed six games and David Jones (upper body) has missed six games. … Calgary lost all three games to Los Angeles in regulation last season and was outscored 12-4. … The Flames are 2-6-2 in their last 10 visits to STAPLES Center. Their last win over the Kings was a 1-0 win in Los Angeles on February 18, 2012. … Rookie Sean Monahan, who turned 19 on October 12, opened his NHL career with a five-game scoring streak. The sixth overall pick in the 2013 NHL Draft also posted goals in four straight games from October 4-11. Monahan is tied for second place in NHL rookie scoring with Mark Arcobello of Edmonton. San Jose forward Tomas Hertl leads all rookies with 10 points. … Defenseman Dennis Wideman ranks second in the NHL in average time on ice with 28:07 per game. … Only five members of Calgary's active roster were acquired via the draft: Mikael Backlund (1st / 2007), Sven Baertschi (1st / 2011), TJ Brodie (4th / 2008), Lance Bouma (3rd / 2008) and Sean Monahan (1st / 2013).