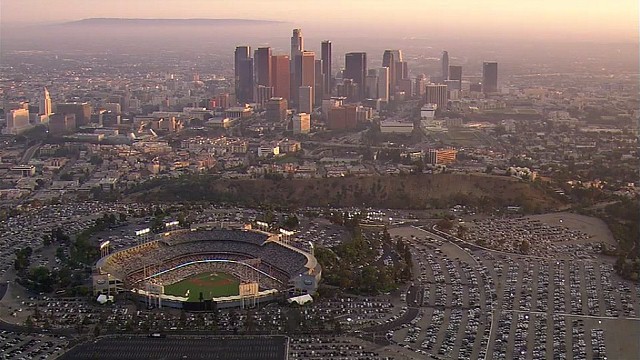 Several points expressed in the conference call hosted by NHL COO John Collins and featuring NHL facilities operation manager Dan Craig:
-The league sees the Coors Light Stadium Series as a way to use major markets to capitalize on the momentum before and after the Olympics to showcase the game on a "national scale" and allow fans to "celebrate being a hockey fan," according to National Hockey League COO John Collins.
-On the question of whether the increase in outdoor events has diluted the novelty forged in the last 10 years, Collins promoted both the local and national benefits of outdoor games and pointed to strengthening the bottom line of the sport and the business. "Any time we've played in the Winter Classic, it's been the highest-rated regular season game," he said.
-The 2014 stadium series will be a springboard to future outdoor games, some of which may be held in warm-weather regions. "We're trying to get this event to more markets, to give more people an opportunity to tailgate and celebrate around hockey," Collins said. "Going to L.A., I think we have a good plan for how to pull it off, obviously with the Kings and the Ducks, but I think if we do well in L.A., it opens up the opportunity to look at some other markets. Doing it in what, I guess, you think of as a non-traditional market for a Winter Classic really does set us up to get to some additional markets down the road."
-The rink, as previously reported by LA Kings Insider, will be in the "traditional" formation, running horizontally across the playing surface from the first base line to the third base line.
-It will take roughly four nights to create the ice surface, according to Craig. He'll work overnight to spray in the water that will form the ice from roughly 5:00 pm to 6:00 am. "We will become like moles because we'll only come out at night," he said.
-During the day, the ice will be sheltered by a protective shield. "It'll be fully frozen. We'll put our canopy down on top. It'll have a reflective layer on the outside, so the whole ice surface will be fully protected. We won't have to put anything else over it, because we will not uncover it when the sun is out."
-There wasn't much concern expressed over the traditionally lukewarm January weather in Los Angeles. "We don't anticipate any issues. We had pretty strong sun in Philadelphia before that game," Collins said. "I think if you took a temperature right by the boards, it was up to the low, mid-70's with the sun beating directly on it. That's where Dan first made use of the thermal blankets to really protect the ice."
-Winters in Southern California are occasionally rainy, and there were contingency plans set in place in the case of rain. "Usually for the Winter Classic we have flexibility," Collins said. "In terms of start time, we have rain dates. Certainly as we put the schedule together – which we're doing right now for the whole regular season – we'll put in some contingencies, and hopefully we'll never get to 'em."
-Craig dealt with rain at the 2011 Winter Classic at Heinz Field in Pittsburgh. "Not too many people are aware of the fact that we had our Zambonis basically reverse the operation, and we basically made our Zambonis into giant Wet Vacs. So, realistically, what we'd have to do is just get our blankets off and be able to get our machines out there and…just suck up the water and put it into the flood tank and get the machines off, drain it off. In Pittsburgh we did over 4,000 gallons in over six hours, so we know that this system can be done."
For ticketing information, frequently asked questions and a form to enter to win tickets and a commemorative jersey, visit the LA Kings site. More on this event will follow in the coming days on LA Kings Insider.