Good morning, Newark, and good morning, Insiders.
After a pair of brilliant days in New York, the LA Kings' unseasonably warm Grammy Trip continues in Newark. Or, Newark-adjacent, if such a designation exists. You could tee off from the roof of this hotel and hit an entrance to the New Jersey Turnpike. (You likely can't, but sometimes I like to think of myself as a powerful, nine-foot tall golfer.)
It wasn't too easy to get a good feel of what the Stanley Cup Final meant to Northern New Jersey as a FOX Sports reporter in 2012. Rich and the team stayed in the suburbs, across a boulevard from the sprawling Mall at Short Hills, so they were a bit more immersed in the local excitement and flavor, but I was based with much of the out-of-town media at the NHL's hotel in Times Square and commuted in to the rink. My experience was that both Kings Stanley Cup runs were basically extended stays in New York. In 2012, I turned down John Hoven's gracious offer to go to a ballgame to meet my sister for dinner in the city – Johan Santana pitched the first no-hitter in Mets history that night – and drank sake another night with writers at an Izakaya joint in the West Village. Other than the PATH trains and charter buses to and from Newark, this wasn't the type of New Jersey experience that you get, say, looking out my current hotel window. I do wish that I had spent a little more time west of the Hudson that spring (perhaps at the Radiohead-Caribou concert at the Prudential Center that I'm kicking myself for missing more than I am the no-hitter).
Several photos from Newark in 2012, including the aftermath of the Anze Kopitar overtime game-winner and the press conference that followed Jeff Carter's: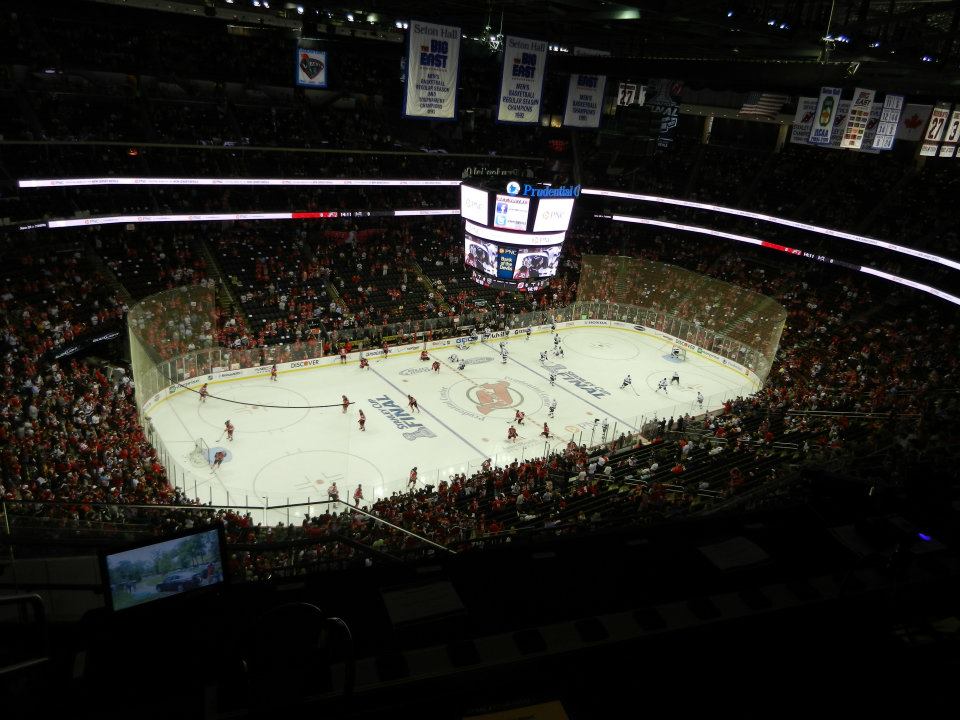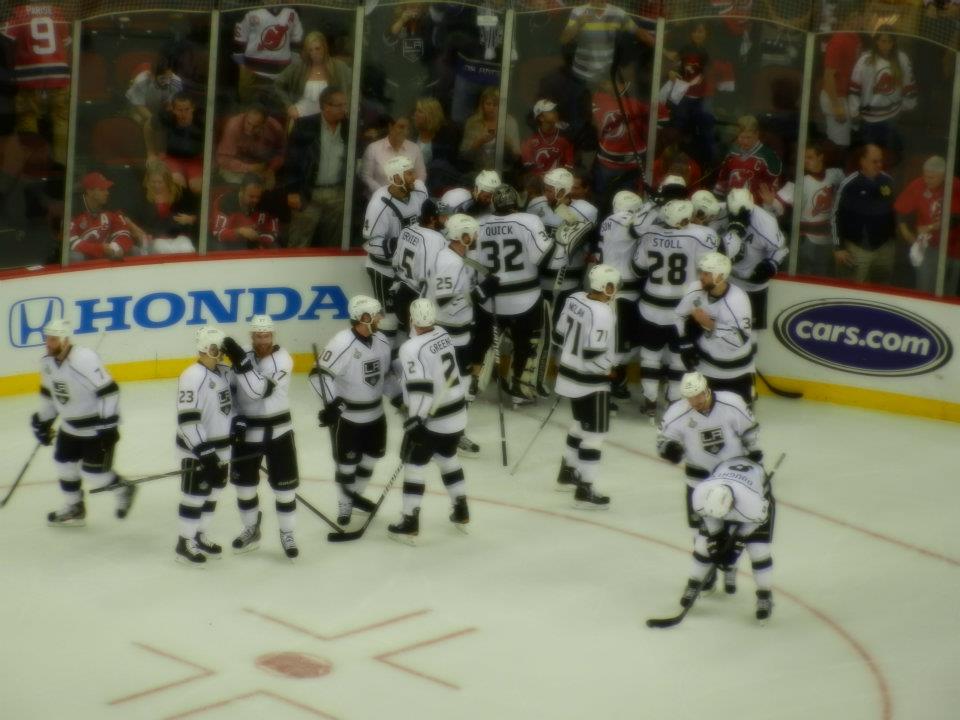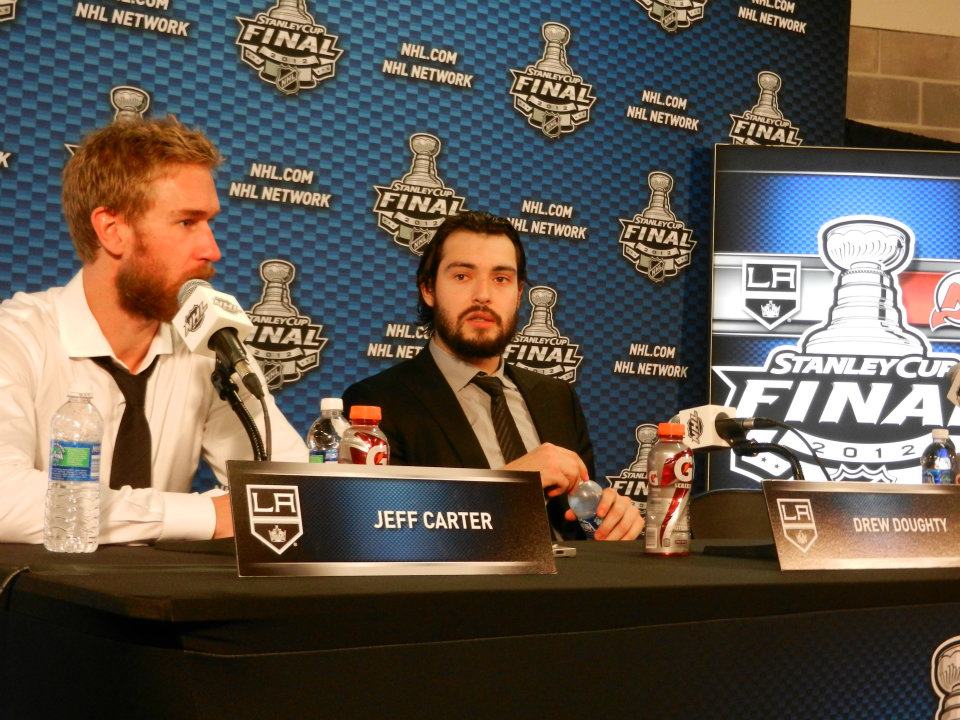 The Kings are not scheduled to skate at the Prudential Center this morning and will instead utilize workout facilities, ballrooms and meeting spaces at the nearby team hotel. Waking up with the Kings will follow on a game day in the Garden State. Let's talk soon, Insiders.