Good morning, Insiders, and good morning – err, Bay Area suburb between Oakland and San Jose.
So! You may have noticed that we're not in our normal downtown San Jose hotel. There's a reason for that! Tonight's College Football Playoff National Championship will be played at Levi's Stadium, thus affecting hotel room availability and rates throughout the region. I'm not sure if our normal hotel has room for 25 players, coaches, staff, broadcasters and media, but the rates are higher, occupancy is limited, and the team was nudged a few miles up the East Bay from downtown San Jose. This is fine because there is an intricate air conditioning network easily visible from the sixth floor Blog HQ. It is not Munters – it is a rival Baltimore Aircoil Company system – but if there is something that can be learned from the recent holiday season, it's that Carl Munters and John Engalitcheff, Jr. have formed an evaporative cooling brotherhood whose bonds have remained intact for lo these many decades, and we reap daily their efforts to make our world a cooler and more comfortable place.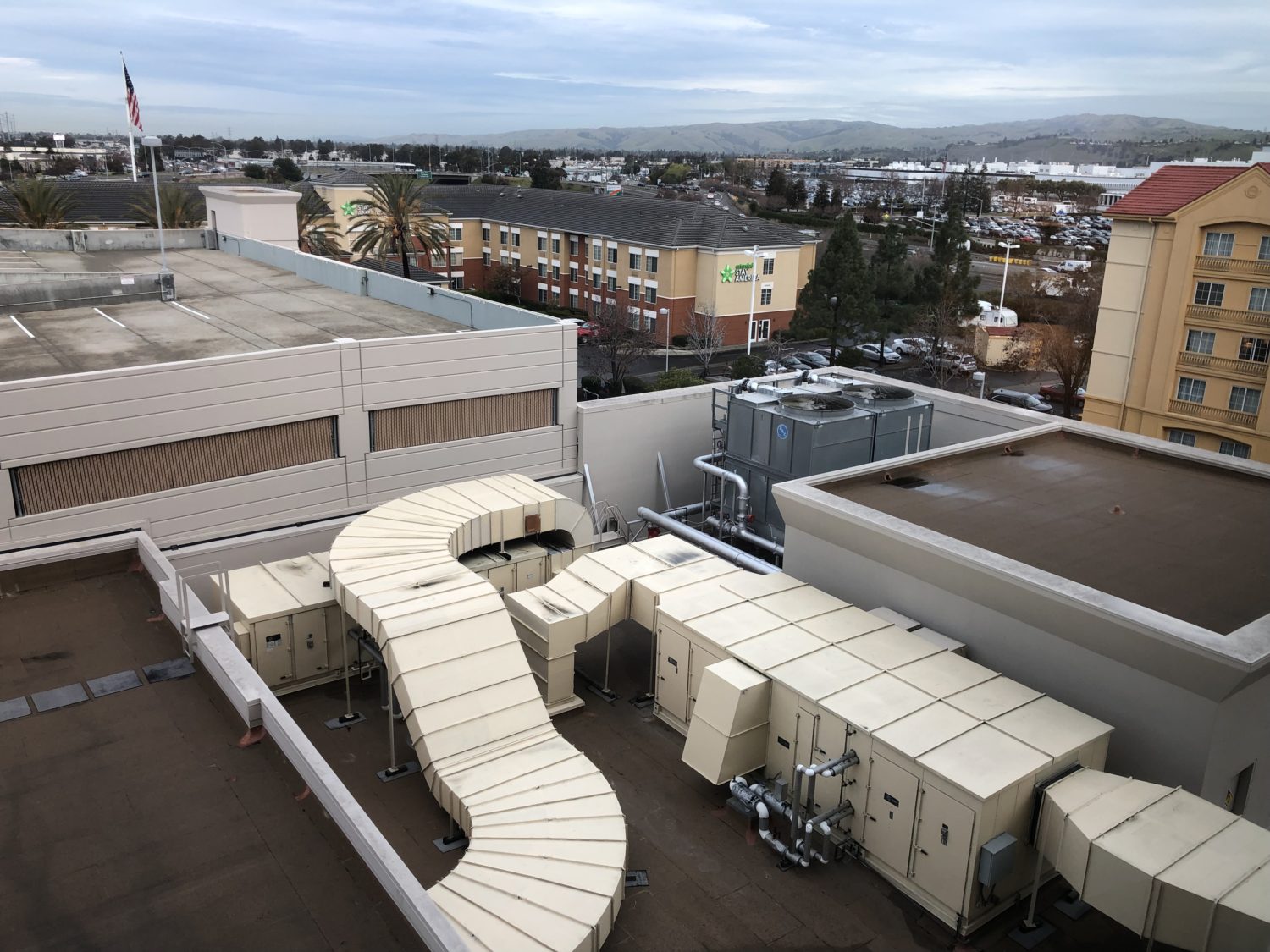 It should be cool and overcast but dry for this evening's football game, unlike the scene in the South Bay during the 2:00 hour yesterday:
A quick, non-scientific gauge of fanbases at our hotel indicates that there will be plenty of Clemson fans in Santa Clara tonight. There will be less crimson and orange than teal tonight at the SAP Center, which will host the LA Kings' morning skate at 11:00. There's lots more to come on a busy game day from Northern California, Insiders. Let's talk soon.