Several housekeeping notes on a Wednesday evening:
–After noting Tuesday that a decision was near on when Jonathan Quick would get back on skates, lo, Willie Desjardins provided that update Wednesday. "I think he's much closer," he said. "If you talked to Quickie, he'd like to be out there today. But I think there's a good chance he'll be on the ice at the end of the week."
It was unlikely that Quick would join the team Thursday morning on a road trip through Chicago, Nashville and St. Louis. "I don't think he will," Desjardins said before noting that the two hadn't yet discussed that particular detail.
–Gabe Vilardi is progressing, but the sense I have is that all decisions will be made with the larger picture in mind here. As shared yesterday, he was still a "ways out" from the prospect of joining Ontario on a conditioning loan.
Per Rob Blake, Gabriel Vilardi has been cleared for full practice. He will be evaluated "after a couple weeks to determine the next step."

— Curtis Zupke (@curtiszupke) November 14, 2018
Still, that's good news. Vilardi continues to skate with the big club and remains on the ice for some extra work with Bill Ranford and Co.

–This was shaping up early in the week and is now official – Michael Leighton is joining the Reign on a PTO. He has been practicing with Ontario through the week, along with Manchester call-ups Cole Kehler and Charles Williams. Reign Insider Zach Dooley will have more there this week; here's his latest notebook.

–As Desjardins continues to dig in, roles on his staff will continue to solidify. Dave Lowry will still run the penalty kill. "He did a great job last year with it," Desjardins said. That kill also showed signs of gaining some real life, killing off 20 of 21 penalties before ::nervously tugs collar:: Tuesday night. But, to the team's credit, they're tied for fourth in the league with only 54 minor penalties on the season, which is a good drop from a year ago, when they finished 20th in the same category. There have still been some awkward moments, but apart from the game situations when they've really stretched out to push for offense – which has been in quite a few games they've fallen behind in this season – they've seen a general drop in chances against, both on the rush and in-zone. Last night's damage was heavily induced by an elite power play (and a more skilled team).

Marco Sturm will split power play duties with Desjardins. Both will rely on additional input. "Adam Oates is going to come in and give some input on the one I'm running. Marco will run his unit. That's kind of the main part," Desjardins said, also noting that Sturm would also be involved with "the defensive side of the game."

–Cal Petersen wasn't exactly handed kid gloves; there were some awfully good saves mixed in among the 15 he made on 16 shots in his NHL debut. "It was a good game for the young guy to get in," Desjardins said. "That way he doesn't sit and think about it and get all worried. He doesn't have any time. He's just in, and now he just plays."

It's still too early to get a sense of what the goaltending rotation will be on the upcoming trip, but Desjardins and Ranford will hash that out. Expect both to see time. But Jack Campbell had a .923 save percentage, and last night's game didn't really boil down to shoddy goaltending, so it's fair to say the Kings have gotten about as much as they can from their back-up position during Quick's absence. "I thought both guys [last night] were OK," Desjardins said. "That wasn't our problem last night."

–Desjardins also spent time discussing tempo and the need to create more chances, and on Wednesday called for the refinement in the team's "five-up, five-back game." It's similar to what we hear about the need to get players working in unison, moving together up and down the ice.

"Our guys are always used to playing really defensive. When our centermen will swing in, they'll swing in low to make sure our D have great support, and there's times when our D don't have pressure on 'em that maybe they can go up-ice a little bit more," Desjardins said.

There's quite a bit going on right now with this team. Is this a touch greater of an undertaking than what he expected when he joined the organization?

"You always hope it's going to be easier. You do," Desjardins said. "You just hope you come in, maybe a little bit more innovation, a little bit of things like that, and away we go. But I think there are some things in the game that we have to change, and that does take a little bit more time. And we have to get our young players playing better. Like, we have to. That's probably the biggest step. You look at Toffoli, I talked with him today. He's a player that has to make the step from being a guy that can just show up, and if he has a good game or a bad game it doesn't really matter, because those other guys are going to carry you. Now, he has to have a good game. There's way more pressure and accountability on him, and that's a good thing for him. It's not bad, it's good. You want that to happen in your career. But that is a change for him, so we have to start working on that with lots of guys. It was great to see Kempe playing so well last night. He had a good game. There's a guy that now that maybe Tanner's gone, he'll get a little bit more power play time, and I think that'll be great for him. There's things where we have to start developing some younger guys, and that means we've got to watch our minutes a little bit more and give 'em a little bit more of a chance."

–I wrote for FOXSports and FOXSportsWest.com during the 2011-12 season, and some 12 days after the Kings won the Stanley Cup, I was in Pittsburgh covering L.A. and Anaheim and the NHL Draft. I remember locking eyes with Pat Donahue, now the team's Senior Director, Marketing & Digital Media, while walking into CONSOL Energy Center on the first day of the draft and asking him when he last had a day off. He kind of just widened his eyes and gritted his teeth instead of offering any verbal answer. I took that to mean "months."

That day, the Kings selected Tanner Pearson with the 30th overall pick. It was the last pick of the first round, one that Columbus had an option to take, per the terms of the Jeff Carter trade. (They passed on Los Angeles' 2012 pick, opting instead for their first round pick the following year, which was used on Marko Dano at 27.)

A late bloomer – he was selected in the 14th round of the 2008 OHL Priority Selection and was passed over in two NHL drafts – Pearson endured a broken wrist in his final year of midget and a broken fibula with OHL-Barrie, both injuries occurring during the final game of the regular season.

An assistant equipment manager as a teenager with the Kitchener Rangers and the son of Tim Pearson, a Bauer equipment representative, Pearson grew up in locker rooms and around players. It was in Kitchener that he became friendly with Mike Richards, and in Barrie, where he was familiar with Kyle Clifford, whom he missed having as a teammate only because Clifford made Los Angeles as a 19-year-old in 2010-11.

I spoke with him at the Pittsburgh draft, and some of his answers foreshadowed success against two players who served as leadership influences in his playing career.

From FOXSports.com, Kings re-sign two centers, draft a forward
Pearson is already familiar with the Kings and their OHL-heavy assortment of former Ontario Hockey League forwards. Kyle Clifford is a former Barrie Colt who occasionally connects with Pearson in the offseason.

"Cliffy lives probably about 30 minutes form my house," Pearson said. "I see him a couple times throughout the summer, whether it's playing hockey or that kind of thing. I know him. He's a good guy."

On whether he'd hoist the Cup when Clifford brings it to his hometown of Ayr, Ontario, Pearson had already made up his mind.

"I don't think I will. There's always that jinx factor, so I think you just want to leave it alone and lift it when you win it," he said.

As an Ontario native, he was already well acquainted with several other Los Angeles forwards.

"Being a Kitchener boy, I always watched [Mike] Richards growing up when he played for the Rangers," Pearson said. "I was able to meet him a couple of times, which was fun back then. To see him, and to be with him on the same ice will be something fun."
That was a busy day. I also wrote about the Bobby Ryan's trade request, the Ducks selecting Hampus Lindholm, and the Kings re-signing Jarret Stoll and Colin Fraser, which included this forgotten Darryl Sutter nugget from the 2012 Final: "I don't call them our fourth line. I call it Colin Fraser and whoever is playing with him."
Pearson joined the organization while the corks were still in the roof, to borrow another Sutterism. He'll leave at an extremely difficult low point, both personally, and in the state of the team.
"They were young guys that just got called up," Jeff Carter said of That 70's Linemates. "It was a lot of fun when we were rolling – it was a lot of fun. But things change throughout the years, and your line goes well, and then you hit the skids and they switch things up, whatever. For whatever reason we just couldn't get it back going."
Carter, too, deserves his own credit in helping shape his younger linemates into professionals and, in 2014, champions. When their playing days are over, all three will look back at the spring of 2014 as some of the halcyon days of their careers. Very rarely are lines deserving of names and titles, but this group earned their nickname, particularly in the 2014 series against Chicago. The Royal Half's viral creation of That 70's Line represented the shared creativity of a giddy fanbase with a transcendent performance that marked a special and historic time in the franchise's history. It was organic, created by the fans, and provided manna to a digital marketing team and, beyond that, Hockey Twitter. H-E-double hockey sticks, it was even referenced on The Simpsons – and bless you, Mike Scully and Richard Chung.
"It sucks, obviously. He's been here a long time," Carter said. "We've had a lot of success with him here – myself, personally, Tyler, but team wise, for sure. We've gone through a coaching change now, and this is the next kind of thing if we don't get our game in order here, that they're going to start making changes. That's the tough part of the business. A lot of guys have been through it. Hopefully Tanner goes there and does well."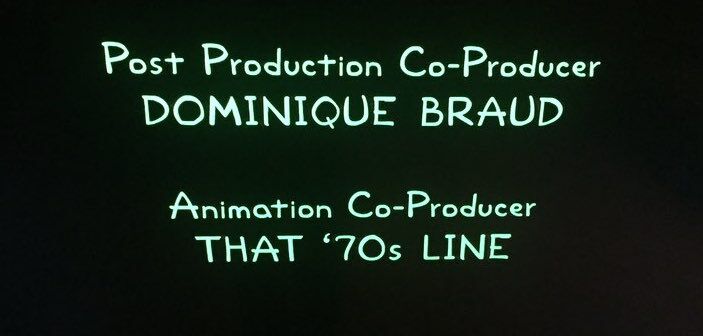 -Lead photo via Adam Pantozzi/NHLI