Los Angeles Kings 5, Vancouver Canucks 2
Final
Third Period
20:00: We are seated in the Kings Shoot Twice end.
18:42: Penalty over.
18:42: PENALTY LAK. Forbort for slashing. Vancouver's eighth power play.
17:12: PENALTY VAN. Horvat for slashing. LAK PP in 30 seconds.
15:50: PENALTY LAK. Kempe for hooking.
13:50: Power plays over. All of them.'
12:38: Nice give-and-go between Cammalleri and Doughty, who fired a hard shot directly off Cammalleri's forward pass. Markstrom save.
7:23: GOAL VAN. Forbort gets caught in the neutral zone, leaving Folin to defend a two-on-one. He blocks Granlund's first shot, but Granlund puts the loose puck past Quick to pull Vancouver within one. 3-2 LAK.
5:35: Attendance is 10,088.
4:54: Nice Quick stop on Sutter's attempt after bringing the puck out from behind the net.
4:53: PENALTY LAK. Toffoli for tripping.
4:24: Good Quick save on Daniel Sedin from the low slot. Quick has been really solid tonight.
4:21: PENALTY VAN. Interference on Daniel Sedin.
3:30: Good low-to-high pass from Shore to Fantenberg, whose shot sails high.
3:03: GOAL LAK. Pearson generates another breakaway, opens up Markstrom, slips the puck between his pads on the backhand. 4-2.
0:51: GOAL LAK. 5-2. Carter empty-netter. Warm up the bus.
0:00: Dunzo.
Second Period
20:00: Play on.
19:35: Nice Brown look off a Kopitar feed from the high slot.
19:30: Markstrom fights off
19:03: Brass Bonanza, Dieter?!
18:56: GOAL LAK. 3-0. Beautiful puck movement. Carter wins an offensive faceoff cleanly, and all Kings and no Canucks touched the puck before Markstrom got a piece of Martinez's one-timer off a cross-ice Toffoli feed.
17:54: PENALTY LAK. Andre-off for hooking.
17:45: PPG VAN. Similar to LA's most recent goal, I don't believe the Kings touched the puck between an offensive zone faceoff win and when Baertschi skittered a puck between Quick's left pad and glove. Appears to be a crowd favoring the Canucks. 3-1 LA.
17:19: PENALTY LAK. Doughty for hooking.
16:20: Nice Folin block of a Grade-A-minus chance.
16:17: Quick makes a good pad save on Henrik Sedin's sharp-angle attempt.
15:19: Penalty killed.
13:37: PENALTY LAK. Doughty for interference. Good Forbort tie-up in the low slot shortly beforehand.
12:46: Stoppage. The goal currently behind Quick continues to become dislodged. Ends a Canucks scoring chance.
10:05: Muzzin joins a rush late, and Brown finds him. He fires it wide, but the play still represented much of the Kings' attempts to get defensemen jumping into the rush above the forwards.
9:45: PENALTY LAK. Muzzin for slashing. Lower Bowl starts The Wave.
9:10: Good Quick saves on Daniel Sedin, who brought the puck out from behind the net but was denied on the backhand.
7:56: Quick stops Horvat, who made a cut towards the bottom of the left circle into the low slot.
6:42: Quality Markstrom Markstrom stick save on Shore, who fired the puck on a one-on-one from the left of the slot.
6:42: PENALTY VAN. Horvat for tripping.
4:42: Penalty over.
3:59: Good job by Martinez using his stick to deny a slot-bound pass from the goal line, preventing a developing chance.
3:40: Contested Brown near-breakaway denied by Markstrom as Brown cuts to his right at the top of the crease.
0:42: PENALTY LAK. Shore for slashing.
0:00: Period over. Burmistrov snapped the puck into the net from inside the right point, but well after the horn.
First period
20:00: We're underway, but the internet is crawling along. Bear with a delay…
19:36: PENALTY LAK. Forbort off for slashing. Heavy enforcement of slashing will continue to be an issue through the preseason and the start of the regular season until players adjust and referees back off a bit.
17:36: Penalty killed. Kopitar with a chance from the right circle that Markstrom fights off with his shoulder.
16:35: Lots of oohs and aahs – shots on goal, as well as big hits, such as Kyle Clifford's during a forecheck against Michael Del Zotto.
14:46: PENALTY VAN. Henrik Sedin for… slashing.
12:54: PPG LAK. 1-0. Muzzin finds Kempe above the right circle. No one steps up to challenge him, so he waits for a screen, winds up, blasts a slapshot that goes post-in, beats Markstrom.
12:36: PENALTY LAK. Shore to the box for holding.
10:36: Penalty killed.
8:00: Nice safe play by Fantenberg, who faced pressure and instead of turning the puck over, made a calm play along the boards to deposit the puck into the offensive zone without taking an icing. Simple play with no good options. Good instincts.
6:00: Oh, hey, you beautiful internet, you
5:55: PENALTY LAK. Fantenberg for holding.
4:42: SHG LAK. 2-0. Pearson pounces on a loose puck in the neutral zone, skates in from a partial angle on a clear-cut breakaway, beats Markstrom, short-side. Unassisted.
4:30: Really good Brown look from the left of the slot. Snapper is swallowed up by Markstrom; no rebound.
4:28: Video of Kobe Bryant shown on the videoboard. Crowd cheers. Kobe and the Lakers are very popular in China. An arena worker who was laying commemorative towels earlier today explained to Jim Fox and me that he was rooting for the Kings and was a fan of all Los Angeles teams because of Kobe. I told him the Dodgers were playing a big game tonight. He was unfamiliar with the Dodgers and was not a baseball fan.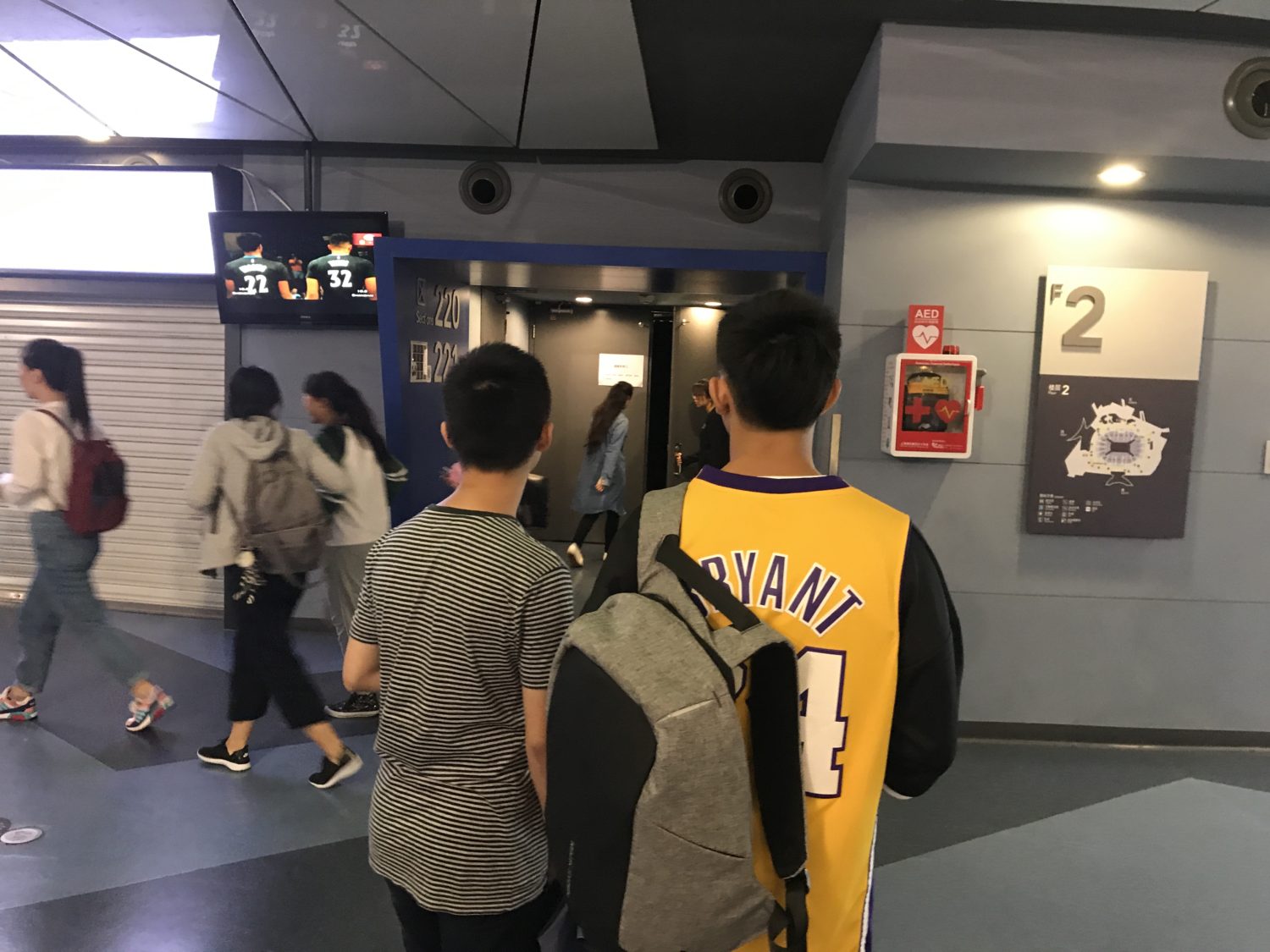 3:04: PENALTY VAN. Daniel Sedin for closing his hand on the puck.
1:55: Slick Doughty-to-Carter feed for a redirect that travels wide. Attractive play.
1:00: Muzzin Grade-B+ chance from the left circle that Markstrom fights off with his glove.
0:00: Period over. Kings capitalized on their chances and looked good on special teams. The team's power play looks remarkably different from the previous X-number of seasons. There's lots of movement and attempts to set up one-time looks and make plays similar to the Doughty-to-Carter look late in the period. I feel that a lot of NHL teams are headed in a similar direction, especially in the four-forward look that John Stevens discussed last week.
Warm-ups
Underway!
Lines and pairings are expected to be:
Brown-Kopitar-Brodzinski
Pearson-Carter-Toffoli
Andreoff-Kempe-Cammalleri
Clifford-Shore-Lewis
Forbort-Doughty
Muzzin-Martinez
Folin-Fantenberg
Jonathan Quick is expected to start. Darcy Kuemper will back up. For more on the NHL China Games, I'm joining Gord Stellick and Rob Simpson on Sirius XM at 4:10 a.m. PT. More running commentary and multimedia will follow, Insiders.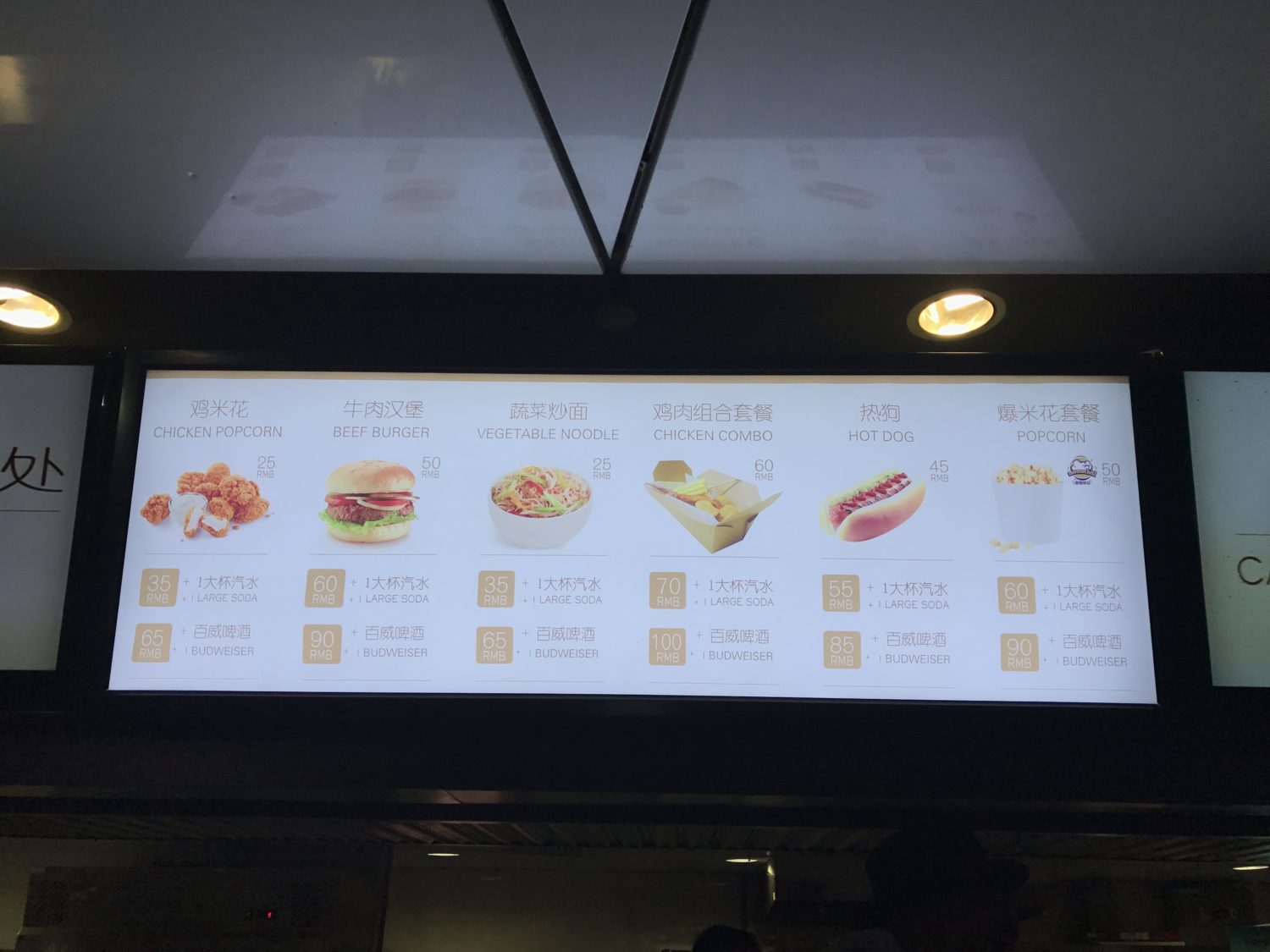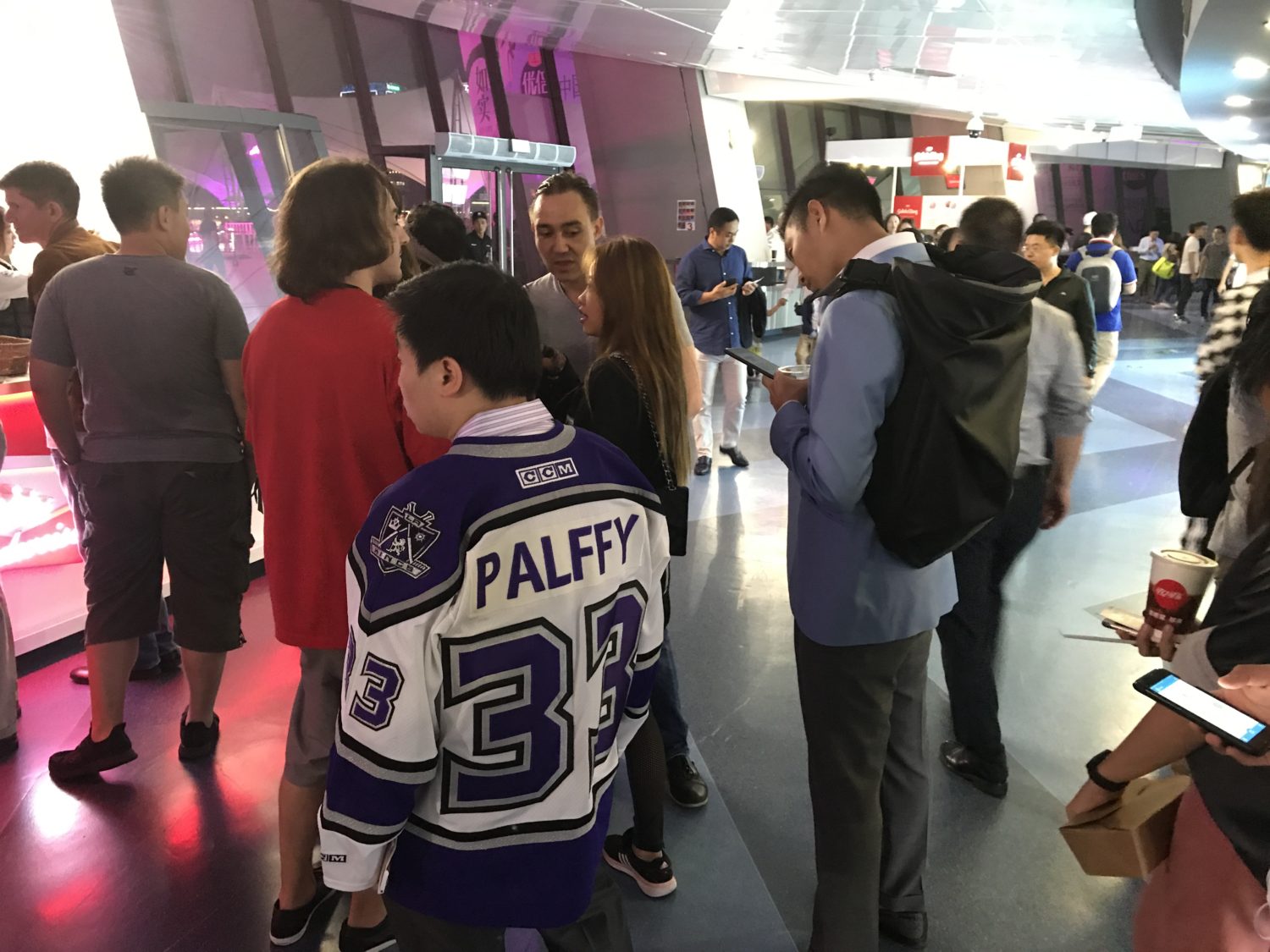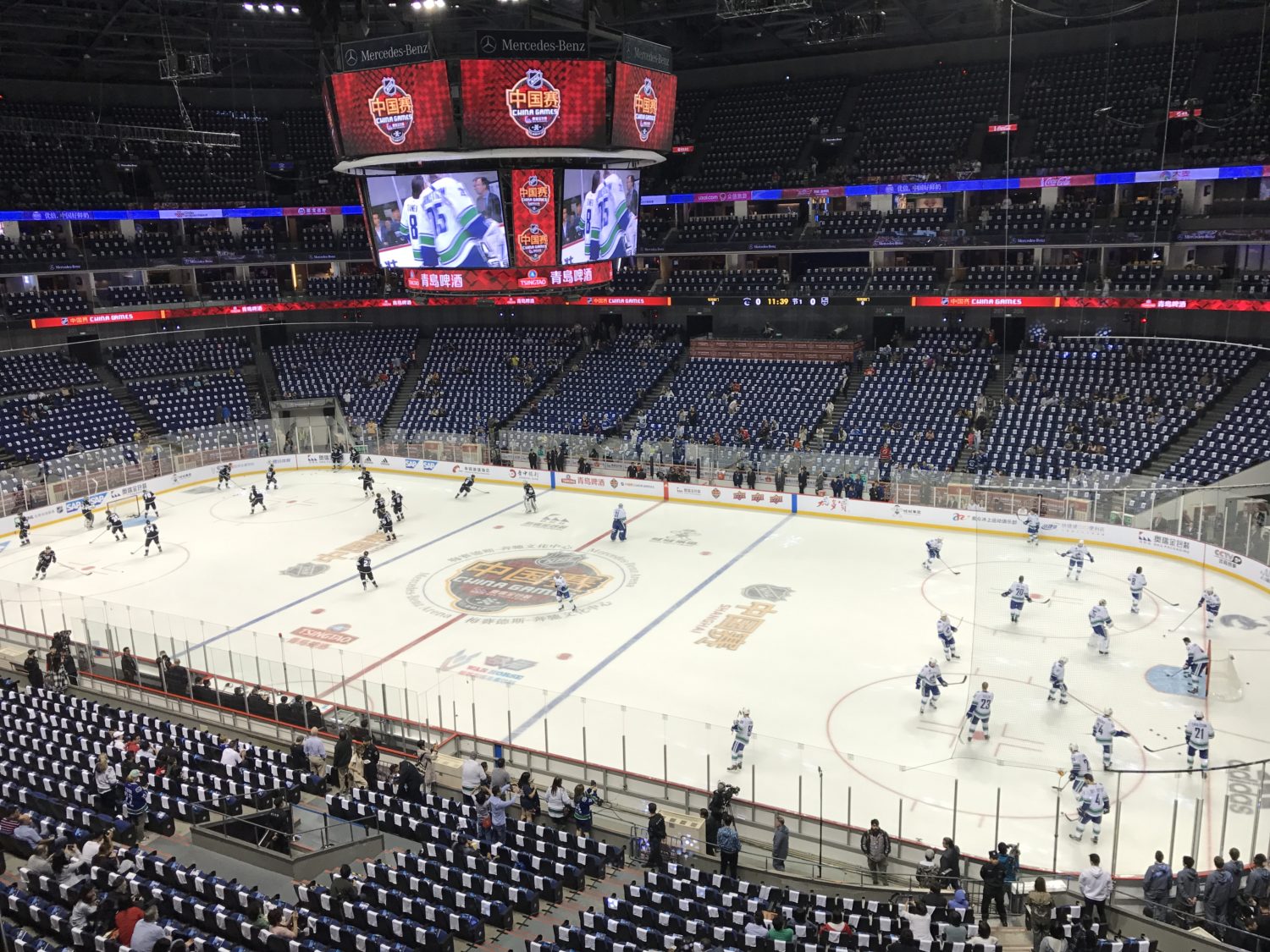 -Lead photo via Jeff Vinnick/NHLI