THE FRANCHISE. President Luc Robitaille, General Manager Rob Blake and Head Coach John Stevens will host a State of the Franchise forum with full, half and quarter-season ticket members on August 17 at Microsoft Theater. More details are available here.
TICKETING. Speaking of season ticket members, here's a reminder that that single game tickets, Mini Plans and Flex Plans will go on sale Monday, August 7 at 10:00 a.m. PT. This season, the Mini and Flex plans will feature an introductory option beginning at three games. Group tickets, event suites and season tickets are already on sale. Click here for the details and the promotional schedule.
QUICK PROFILED. The NHL Network is counting down the Top 10 Goalies Right Now, and Jonathan Quick is one of 'em. Where will he be ranked after finishing third in the league last year? What will they say about him? What should be expected out of him this season? Why has it been so muggy lately? All of these questions, except for the one about the humidity, will be answered this Sunday at 4:00 p.m. PT on the NHL Network. Several other lists that I'm sure the Internet will universally agree upon will also be released in subsequent Sundays (and one Saturday) in the lead-up to the regular season. To join the discussion, use #NHLTopPlayers.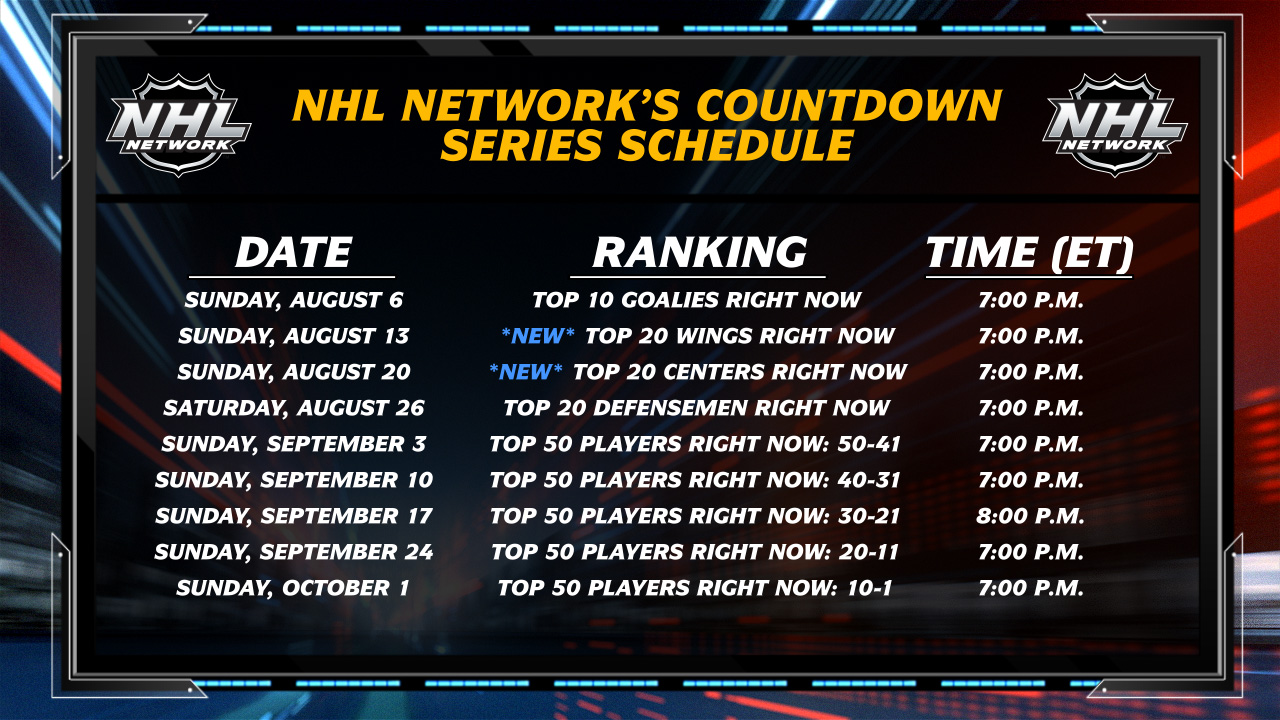 HAVE I EVER TOLD YOU I'VE ALWAYS BEEN A HUGE AIR FORCE FAN? Congratulations, Corey Millen. The diminutive winger who scored 43 goals in 88 games with Los Angeles from 1991-93 spent last season as an undergraduate assistant at the University of Minnesota as he completed his undergraduate curriculum in recreation, park and leisure studies. The 14-year pro will move west in accepting an interesting position.
Former NHL forward and Olympian, Corey Millen, has been the named Air Force's director of hockey https://t.co/PpVeN6dEzR #LetsFly pic.twitter.com/FGNvAnXjdy

— Air Force Hockey (@AF_HKY) August 3, 2017
Will Mike Donnelly and Tony Granato follow him to the Springs? (No.) For more on the unsung and undersized heroes from 1992-93, here's an interview of mine with Pat Conacher, who serves as the Utica Comets Director of Hockey Operations and was happy to talk Kings lore during our trip east during the Calder Cup two summers ago.
BJORK BJORK BJORK. Patrick Bjorkstrand, who signed a one-year entry-level contract last summer and totaled eight goals and 12 points in 42 games in Ontario, has joined Kouvola-based KooKoo in Finland's Liiga on a one-year contract. There isn't anything really lost in Google Translate, other than the subheading referring to him as "Danish wrestler Patrick Bjorkstrand" in the Finnish-to-English translation. The best of luck to Patrick, a friendly and approachable two-way forward who did not receive a qualifying offer in late June.
WOWY. WOWY stands for With Or Without You, a very useful analytic compiled by David Johnson and shared extensively on this site during player evaluations to gauge performances when players played alongside (or apart from) other players. Johnson, who maintained Puckalytics and Stats.HockeyAnalysis.com, has been hired by the Calgary Flames in their data team, according to John Shannon. Stick taps galore to Johnson, who was a terrific follow on Twitter and someone who often dissented regularly and held his ground firmly against extremely self-righteous Hockey Analytics Twitter's group-think. In regards to the implementation and use of most advanced stats, LAKI's views often aligned closely with Johnson's in that, loosely explained, they were simply among the criteria to evaluate and not some solve-all, magic stat that trumps other forms of evaluation. His sites will be deeply missed.
COMMUNITY NOTES. Kings Youth Hockey Camp 2017 begins next week at TSC, and there is limited space available. For more information on the annual camp, for kids ages 5-15, click here. Interested participants must register by Sunday. Current and former layers scheduled to attend are Jake Muzzin, Tyler Toffoli, Nick Shore, Daryl Evans, Jaroslav Modry, Kyle Calder, Derek Armstrong and Jason Allison. … The LA Kings Beach Cities 5K/10K will be held in Redondo Beach on the morning of Saturday, September 9. The price is currently $50 for the 5K, $60 for the 10K and $75 for those wanting to take part in the "combo race" and run both, though the registration fee will increase closer to the date. Registration and check-in begin at 6:00 a.m., the opening ceremony starts 90 minutes later, and the 5K and 10K will begin at 7:45 a.m. and 8:30 a.m., respectively. To date, the Kings, the Kings Care Foundation and Kings fans have combined to raise over $150K for Hydrocephalus through this event alone. Click here for more information. … The LA Kings Annual Charity Golf Tournament is scheduled for Monday, October 2 at Pacific Palms Resort. Single spots cost $1,500 and foursome packages start at $5,000, with all proceeds going to Children's Hospital Los Angeles. The club's link with CHLA's Department of Pathology's Transfusion Medicine Program (also known as their blood bank) has led to improvements in quality, safety and the number of blood products over the last five years, leading to a 94% self-sufficiency rate that is higher than any other children's hospital in the country. Registration begins at 9:00 a.m., with a breakfast reception with current Kings players, alumni and special guests beginning one hour later. The shotgun-style tournament begins at 11:00 a.m. A dinner and the awards ceremony are scheduled to begin at 4:30 p.m. Click here for more information.