first reported by Anton Vasyatin of HC Lokomotiv Yaroslavl and confirmed by the Kings, former King Andrei Loktionov has signed a PTO to attend training camp with Los Angeles this September.

Loktionov! The blast-from-the-not-too-distant-past appeared in 59 games with the Kings over parts of the 2009-10, 2010-11 and 2011-12 seasons, totaling seven goals and 14 points. The center also appeared in two games during the club's 2012 Stanley Cup run after Kyle Clifford was injured in Game 1 at Vancouver on a hit by Byron Bitz that drew a two-game suspension. (His name was not inscribed on the Stanley Cup; while the Kings did not petition to include Loktionov's name, such a request would likely have been rejected.)

Loktionov was traded to New Jersey while playing for AHL-Manchester early in the truncated 2012-13 season for a fifth round pick that was then traded to Florida for Keaton Ellerby. In 28 games with the Devils, the Voskresensk native totaled eight goals and 12 points. The following season, he was sent to Carolina near the trade deadline as part of an exchange that brought Tuomo Ruuttu to New Jersey. With the Hurricanes, he totaled three goals and 10 points in 20 games.

A fifth round draft pick in 2008, Loktionov's best showings in North America came as an 18-year-old with the Memorial Cup-winning Windsor Spitfires in 2008-09, with whom he followed a 51-game, 66-point (24-42=66) regular season with 11 goals and 33 points in 20 OHL playoff games and two goals and seven points in six Memorial Cup contests. He has also been a consistent point producer at the AHL level, totaling 29 goals and 97 points in 135 career AHL games.

After returning to Russia following the 2013-14 season, Loktionov played three seasons for Lokomotiv Yaroslavl, totaling 29 goals and 64 points in 140 games. He was particularly effective this past spring, accounting for four goals and 12 points in 15 playoff games with Lokomotiv, which reached the KHL's Western Conference Final before falling in four games to eventual champion SKA Saint Petersburg.

For more catching up on the quick-to-smile Loktionov, Rich Hammond articulated in a 2011 LAKings.com feature how Loktionov dealt with both physical and mental challenges in early portions of his previous Los Angeles tenure, during which his father passed away due to illness. There are also these stories: Loktionov returns in high-profile role, Growing process continues for Loktionov and Loktionov's learning curve.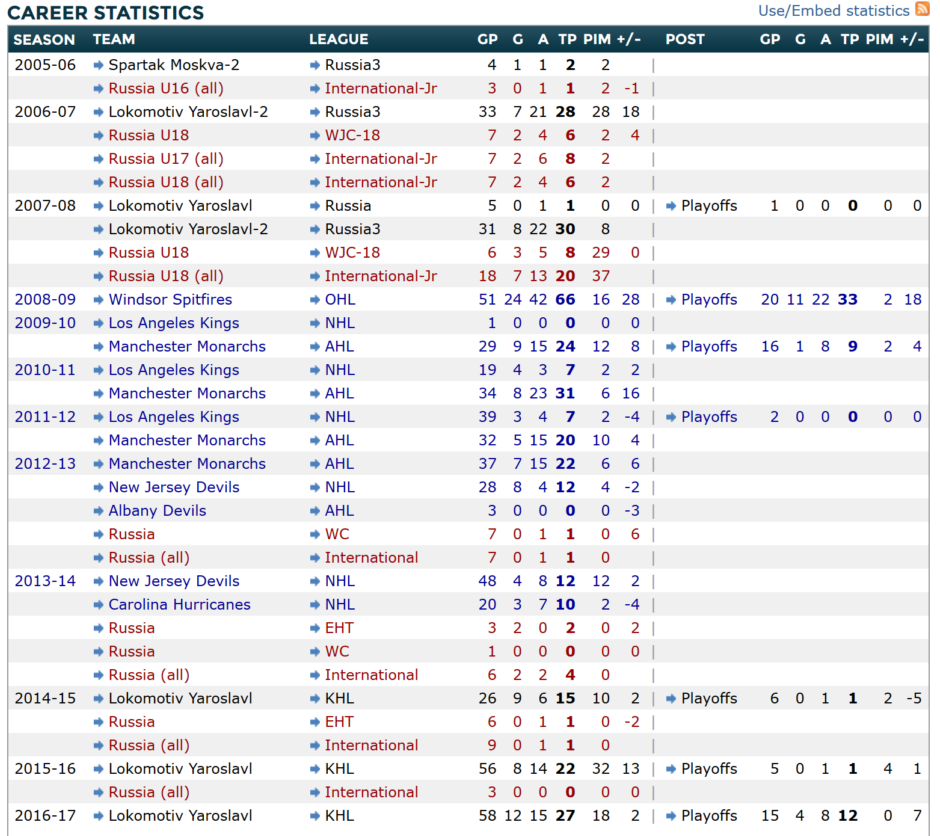 As