This edition of Bus Texts with Stothers comes as the 44th regular season edition of this post from 2016-17. Ontario has lost the final game of its regular season, but with regulars out of the lineup in recent games, the playoff prep will start next week.
San Diego 5, Reign 3
For a second straight night the Reign lost to the Gulls, who they will meet in the first round of the Calder Cup Playoffs next week. But this loss can't cut too deep for Ontario and the win likely won't lift the Gulls all that much as both sides sat out key players. Game 68 on will go down on Ontario's record as a 5-3 defeat and a game they were chasing from start to finish. The Reign tied the game three times but could never take the lead after surrendering the opening goal to Kevin Roy. Jonny Brodzinski had two power play goals, his first marks since returning from L.A., and his keep on a 2-on-1 and shot to beat Jhonas Enroth glove high made it 3-3 at 8:44 of the third. San Diego went ahead just 30 seconds later as Brian Cooper crept down from the point to beat Jack Campbell and Austin Ortega put away a power play rebound from the slot at 14:08 to put the game out of reach.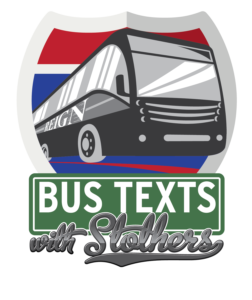 BUS TEXTS WITH STOTHERS
ORI: Had the time to rest some key players lately. What have you noticed in the play of Roy, Reddekopp and Luff?
Stothers: Real good prospects for the future of the Kings. Need time and experience but there is definitely lots to work with. They are real good kids with great attitudes.
ORI: Has LaDue been banged up or were you hoping to just get some of the younger guys more time and rest LaDue?
Stothers: Just trying to get a look at as many guys as we can. The way this season has gone and considering the intensity of the playoffs it was best to get guys as many reps as possible. Never know when you are going to need someone to jump in and play.
ORI: Would you be able to reflect at all on the season Jack Campbell had for the team, just considering the injuries and the need for him to rise to the occasion? He's finishing the season leading the league in wins.
Stothers: That's great, but to reflect would indicate that we had come to an end, or a conclusion. Far from it. We feel we are just getting started. Jack is a huge part of it, but he would never want to talk about himself ahead of the team, nor will I. The players are the team, each and every one of them!!!