This edition of Bus Texts with Stothers comes after a long week of travel, the Reign are heading home from San Diego with a spot clinched in the Calder Cup playoffs.
Reign 4, San Diego 0
The Reign scored two power play goals in a 53-second span in the second period, goalie Jack Campbell made 30 saves for his fifth shutout of the season and Ontario clinched a playoff berth win a commanding win against the Ducks affiliate Friday night. Ontario's all-important opening goal was scored by Sam Herr on a redirect of an Alexx Privitera shot at 14:38 of the first (they improved to 25-5-5-0 when scoring first). Early in the second period Michael Mersch took a high-stick from Andrew Welinski which resulted in a four-minute double minor and a power play that proved pivotal to the end result. Captain Vincent LoVerde made it 2-0 as he came down the right wall and took a cross pass from Teddy Purcell to beat Gulls goalie Jhonas Enroth high. Mike Amadio then scored 53 seconds later using his own rebound to bank the puck off Enroth from behind the goal line for a 3-0 Ontario lead. Campbell had to hold strong early in the third — the Gulls' Kalle Kossila hit a post, a play that had to be reviewed — and Amadio scored an empty netter with just under seven minutes remaining. The game also served as the return of heavy forward Justin Auger, who had missed the last six due to an upper-body injury.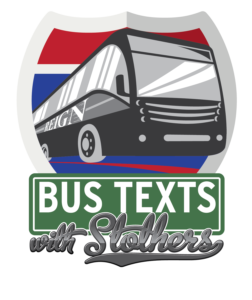 BUS TEXTS WITH STOTHERS
ORI: Hi, Stutts. Congrats on the win and the postseason berth. What went right tonight and how did you like this response from this group?
Stothers: Thank you. The players have sacrificed, and competed, all season long and are very deserving of this accomplishment. We played a solid and responsible game tonight. We managed the puck well and kept it going north. We supported each other in all zones and our special teams came thru when needed. Soupy was dialed in and made the saves necessary. It was a great team effort, and a great team performance.
ORI: Good to see Auger's big body back out there as well I'm sure?
Stothers: Sure was good to see the big fella back where he belongs. It was magnified even more when we lost Crescenzi and Bissonnette to injury in San Jose. We just can't seem to get everyone healthy at the same time. Augie looked pretty good considering how long he was out. He is a big part of our team no doubt
ORI: Enroth has given you guys trouble in the past. How were you able to break through especially on the crucial power play in the second?
Stothers: He has played very well against us and so he should. He has carved out a pretty darn good career in the NHL. Tonight we did a good job of being busy in front of him. A lot of bodies were in front of him and a lot of pucks were directed at him. We used the back of the net well and got our point shots thru