This edition of Bus Texts with Stothers comes after a Reign split decision in a back-to-back in Bakersfield. The team is on the road back to the I.E.
Bakersfield 4, Reign 1
In the back-end of a back-to-back the Reign took a lopsided loss and failed to gain ground toward a playoff berth. Ontario's so close to clinching, but their magic number will stay at five with six games remaining. Ironically enough, Ontario had a better first period than they did a night prior, a game in which they prevailed 3-1. In the opening 20 the Reign couldn't convert on their first power play but when the Condors were presented with theirs, they scored 40 seconds into the man advantage. Jesse Puljujarvi blasted in a one-timer, a follow through of a cross-ice feed from Anton Lander that got by Jack Campbell at 13:43. In the tough bounces category, the Reign had a goal taken away on a quick whistle with 23.3 seconds left in the first. Bakersfield goalie Nick Ellis bobbled a dump-in and the puck went free to a crashing Sam Herr who poked it into an empty net. But the official on the opposite side of the ice thought Ellis had it covered and blew the play dead early. In what could have been a game-changer the Reign instead saw Bakersfield seize momentum in in the early part of the second. Mark Fraser scored at 3:04, converting what turned into a 2-on-1 when he outskated a Reign backchecker and put away a Jere Sallinen pass. Bakersfield went up 3-0 shortly after at 4:52 as a offensive zone faceoff win led to possession and an unattended Josh Currie beating Campbell on a rebound of a Justin Fontaine shot from the point. Joel Lowry provided some life to Ontario's side by scoring his first goal of the season on a deflection of a Cameron Schilling shot at 6:33, but the Reign were chasing the score the rest of the way. Anton Lander added a third-period insurance goal by finishing a bang-bang play after a mishandled puck behind the Reign net.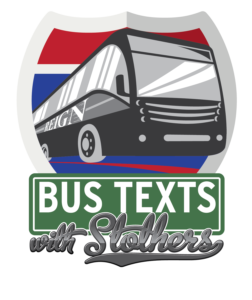 BUS TEXTS WITH STOTHERS
ORI: Hi, Stutts. What did you think was the difference tonight, especially early second?
Stothers: Turn overs!!! DZ T-over in the first period lead to us taking a penalty on which they scored. T-over in the OZ early in the second, is compounded by us getting out skated back to our net by Fraser to register his first of the season. Lost a DZ draw which is the same as a T-over because now we are chasing again and it ends up in the back of our net on a rebound. The fourth one is a T-over on an exchange we practice damn near every fricken day of the year!!! clearly we were not capable of controlling or managing the puck
ORI: I know it's just one small play out of sixty minutes but how deflating and/or frustrating was that early whistle on what would have been Herr's goal?
Stothers: It was bad watching it "live" but it looked even worse when I watched it between periods. There was absolutely no reason to have the whistle anywhere near your mouth unless you are training dolphins. "No one feels worse than me right now Mike" was the explanation I got. At least he took ownership of the mistake, and if that is ever brought up as a reason for the loss, then it's nothing but an excuse. I won't hear of it, or ever accept it!!!