This edition of Bus Texts with Stothers comes during a sleepover in Bakersfield, where the Reign were victors and shrunk their magic number to reach the postseason to five with seven games left.
Reign 3, Bakersfield 1
Brett Sutter scored the go-ahead goal to break a 1-1 tie just 54 seconds into the third period and the Reign got an insurance goal from Philippe Maillet, who was playing in his first AHL game, to earn their first road win in Bakersfield this season. Ontario overcame sleepy first period where their first shot on goal didn't come into well over halfway through the frame. They also lost top left winger Michael Mersch mid-way through the second period. Mersch hit Condors defenseman Jordan Oesterle from behind near the Bakersfield bench and was met by the fists of Brodie Dupont. Mersch has given a game misconduct for boarding. But as the penalties sorted out, Alex Lintuniemi scored the game's opening goal just 30 seconds later. Lintuniemi, the trailer on a 3-on-2, was hit on a pass from T.J. Hensick to score his second goal of the season. Bakersfield answered on a power play rush minutes later, a putaway from the right wing by Joey LaLeggia on a 2-on-1 after the Reign had nearly scored on the other end. Sutter's game-winner was set up by Sean Backman, who stripped the puck from a Condors player just outside the offensive blue line and fed Sutter in the slot. Maillet's mark was a finish of a Teddy Purcell pass that came from behind the net, and padded the Reign's lead with just 4:06 left. Reign goalie Jack Campbell finished with 24 saves for his league-leading 29th win.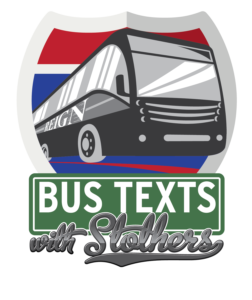 BUS TEXTS WITH STOTHERS
ORI: Did you get a reason as to why Mersch was kicked out? Injury to Oesterle?
Stothers: Referee did not even have his arm up to make a call or indicate penalty. After talking with the linesmen they ring up a fiver on the scoreboard. Five minute major and a game misconduct.
ORI: Originally the box score never read a game misconduct for him. Not necessarily a pretty win, but you get a big goal from Sutter and then an insurance goal from Maillet. At this point, just take any wins whichever way they come?
Stothers: A good win, not necessarily a good game. We will need to be better tomorrow and also know Bakersfield will be better.
ORI: Very brief sample size but any first impressions on Roy?
Stothers: Easy to spell his name. Quiet. Low maintenance. All the things I like about a player.