This edition of Bus Texts with Stothers comes after Charlotte swept the Reign on the weekend, but earned a point. His team stays the night in Charlotte and Sunday's a travel day.
Charlotte 3, Reign 2 (OT)
The Reign erased a two-goal deficit in the third period to force overtime, only to lose 31 seconds into the 3-on-3 play on a rebound mark by Connor Brickley. Ontario faced an uphill climb in the final 20 minutes of regulation down 2-0 after second period goals by former Reign center Kris Newbury and a breakaway goal by Andrew Miller in the second. Ontario's third period comeback started early, with Sean Backman scoring 1:02 in on backhanded redirect of a Vincent LoVerde shot from the right point. Ontario's equalizer didn't come till late, as they took advantage of a Brickley boarding call on Kurtis MacDermid after the Reign defenseman was pushed into the corner boards hard while chasing down an icing. On the ensuing power play, the Reign scored just 14 seconds in on a Jonny Brodzinski wrister from the left circle for his 25th goal of the season. In overtime though, Brickley scored his third goal of the weekend, burying a Sergey Tolchinsky rebound as he jabbed at his own try on Jeff Zatkoff and the puck squirted free to Brickley.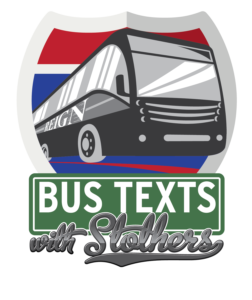 BUS TEXTS WITH STOTHERS
ORI: Just wondering what your overall thoughts on the game were and the battle-back in the third.
Stothers: Thought we played much better tonight. Guys battled hard and never gave up there by picking up a valuable point.
ORI: How is Auger doing after yesterday? (ORI Note: Justin Auger missed a chunk of Friday's second period after blocking a Trevor Carrick shot. He returned but did not play today).
Stothers: Auger has an upper body injury and will be looked at by our doctors when we get home
ORI: How impressed were you with the way the team both answered by taking no penalties today and also answering MacDermid being boarded with a quick power play goal? Brodzinski now at 25 goals. (ORI Note: A night prior, the Reign were shorthanded seven times but managed to stay this entire sixty and change out of the box.)
Stothers: Very happy that we stayed on the ice with good discipline. Power play has been good all year and responded accordingly. Brods shoots…Brods scores!! That's what he does