Today's Bus Texts with Stothers comes on the long haul back from San Jose after Ontario lost a second straight game by a 4-1 score.
San Jose Barracuda 4, Reign 1
A shorthanded Reign squad ran into the buzz-saw Barracuda on Sunday, which resulted in an uneven game and an uneven score and the Pacific Division-leaders winning their eighth straight game. Captain Vincent LoVerde missed his first contest of the season due to injury and his absence only added to the list of key players currently out of the lineup and discussed ad nauseam on this site. Head coach Mike Stothers is dealing with a younger lineup, and he can only hope a temporarily younger blue line with LoVerde out. Stothers said in a postgame video interview that LoVerde's mid-body injury is something he could return from shortly if "everything goes well." A mostly-competitive first period ended with a 1-1 score be virtue of an opening goal by Dan Kelly and then a redirect tying mark by the Reign's Patrick Bjorkstrand. The middle frame though was where the Reign lost the tempo of the game, being outshot 11-2 and finding their only shots on goal in the two minutes. They surrendered a goal by a net-crashing Nikolay Goldobin and trailed just 2-1 after two despite being outskated. While Ontario's level of play raised in the final period, especially early, it was stifled by San Jose stopped on a goal by Nikita Jevpalovs in the first four minutes. Ontario failed to convert on two late power plays and San Jose ended up scoring its final goal on an empty-netter.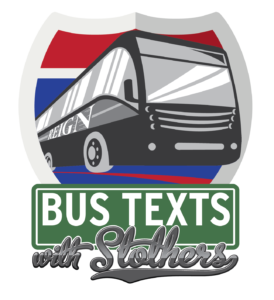 BUS TEXTS WITH STOTHERS
ORI: It almost seems like you all are dealing with a Jonathan Quick-like issue, where you need to find a way to hold on until some of these guys can get healthy. With that in mind o you have to have a short memory even more so after losses like this?
Stothers: We are missing some key people from our lineup, no doubt. But we have enough to fill out the roster sheet, so whoever is in the lineup we expect to win. The guys that come into the lineup to replace an injury need to make a contribution. The guys that have been here all season need to contribute more, not less. In times like this we all need to raise our levels, push to produce more than expected. It is new territory for some but like any family we will push thru this and be better for it.
ORI: Noticed tonight that you moved the lines around from last game. Gave Bjorkstrand a shot with a more veteran line. Moved Kempe to the middle. Do you feel like these ones will stick or there's more tinkering to be had.
Stothers: We scored one goal last game, we scored one goal again tonight. Change to the lines, change to the lineup that's all for another day. Today is Sunday. I will deal with it on Wednesday when we play next. Anything written does now would be in dry erase markers, or pencil.
ORI: Were there any positives you could take away from tonight?
Stothers: Bjorkstrand scored. We came out injury free. And their media room serves Diet Dr. Pepper.