Good morning, Arizona, and good morning, Insiders.
One would think that this second floor room, which comes equipped with a window gazing out upon the roof of the covered hotel driveway, would be floor seats of prime Munters viewing. Sadly, it is not. The 2016-17 Quest For Munters came up emptyhanded again, and if we've now been traveling for four months with only one view our favorite industrial strength evaporative cooling systems, it does make even the most traveled Munters Hunter question whether or not we have simply entered the long-whispered Winter Of Munters Discontent. Such a theory has never been proven and is sure to spark rankled partisan debate on these pages, if not outright riots on the hallowed soil of Glendale. Do not forget the spring of 2012, Insiders, when these silver behemoths kept us cool and comfortable amidst temperatures that soared above 105 degrees.
Thank you again for your patience during a self-imposed personal day yesterday related to Life Things. That allowed me to fly out this morning and snap several photos that have been added to my Burbank Airport at Dawn series: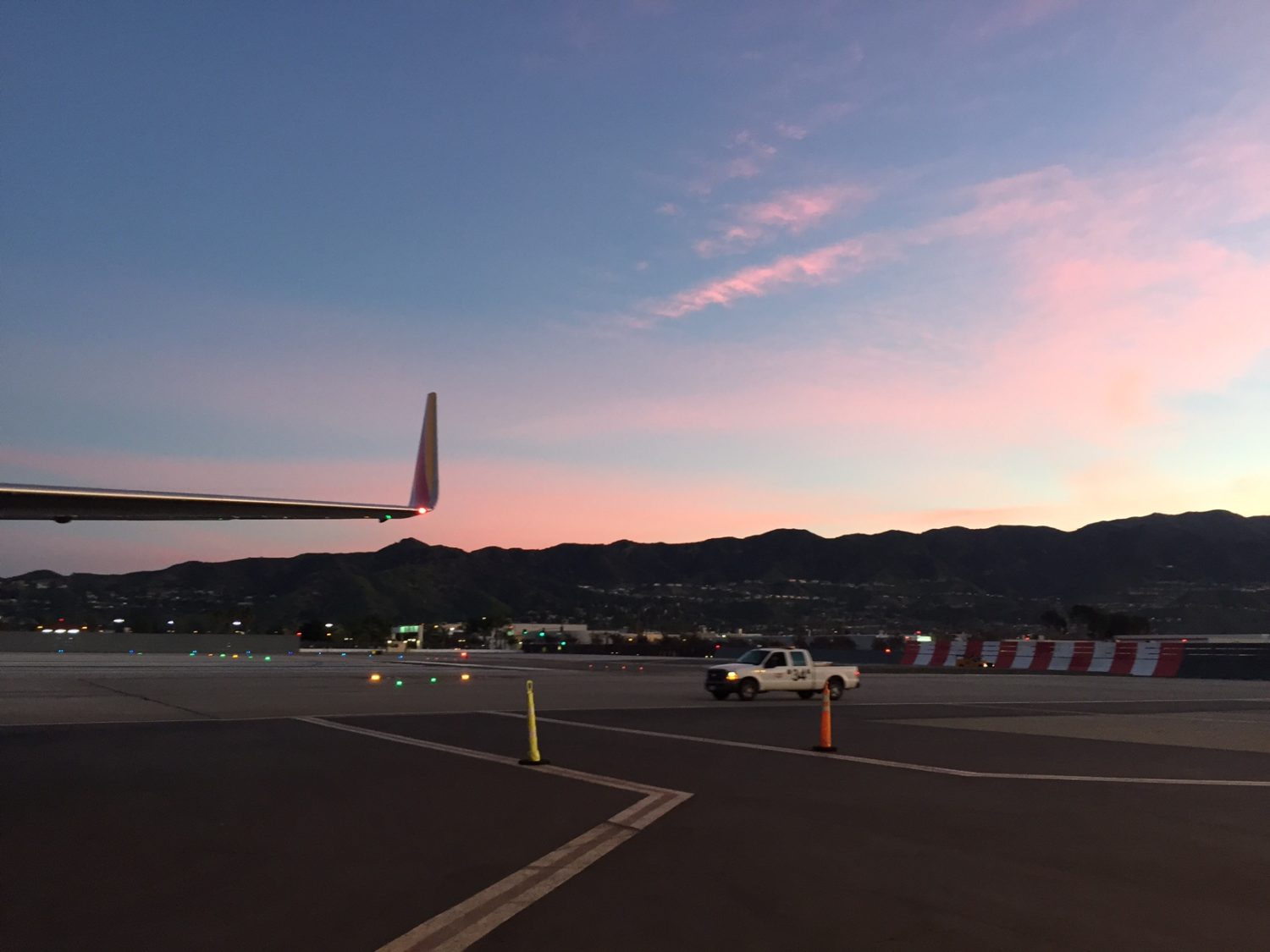 Red sky in morning, blogger take warning. Red sky at night, blogger's delight. With all of these inside jokes being shared, it's probably time to head next door to the team's morning skate, which has been pushed up by half an hour to 11:00 a.m. There's a lot to come, including howling, on a busy game day, Insiders. Let's talk soon.