The Kings announced on Saturday just after 4 p.m. PT that they have acquired defenseman Cam Schilling from the Chicago Blackhawks for forward Michael Latta.
Schilling, 28, is expected to report to AHL-Ontario. The Carmel, Indiana, native played in 40 games this season with AHL-Rockford, registering 17 points (7-10=17) and 18 penalty minutes. The 6-foot-2, 182-pound left-handed shooter has played in six NHL games and 323 career AHL games, registering 89 points (25-64=89) and 283 penalty minutes.
The trade was made to facilitate a change for both players, who have similar salaries, according to a Kings hockey operations source.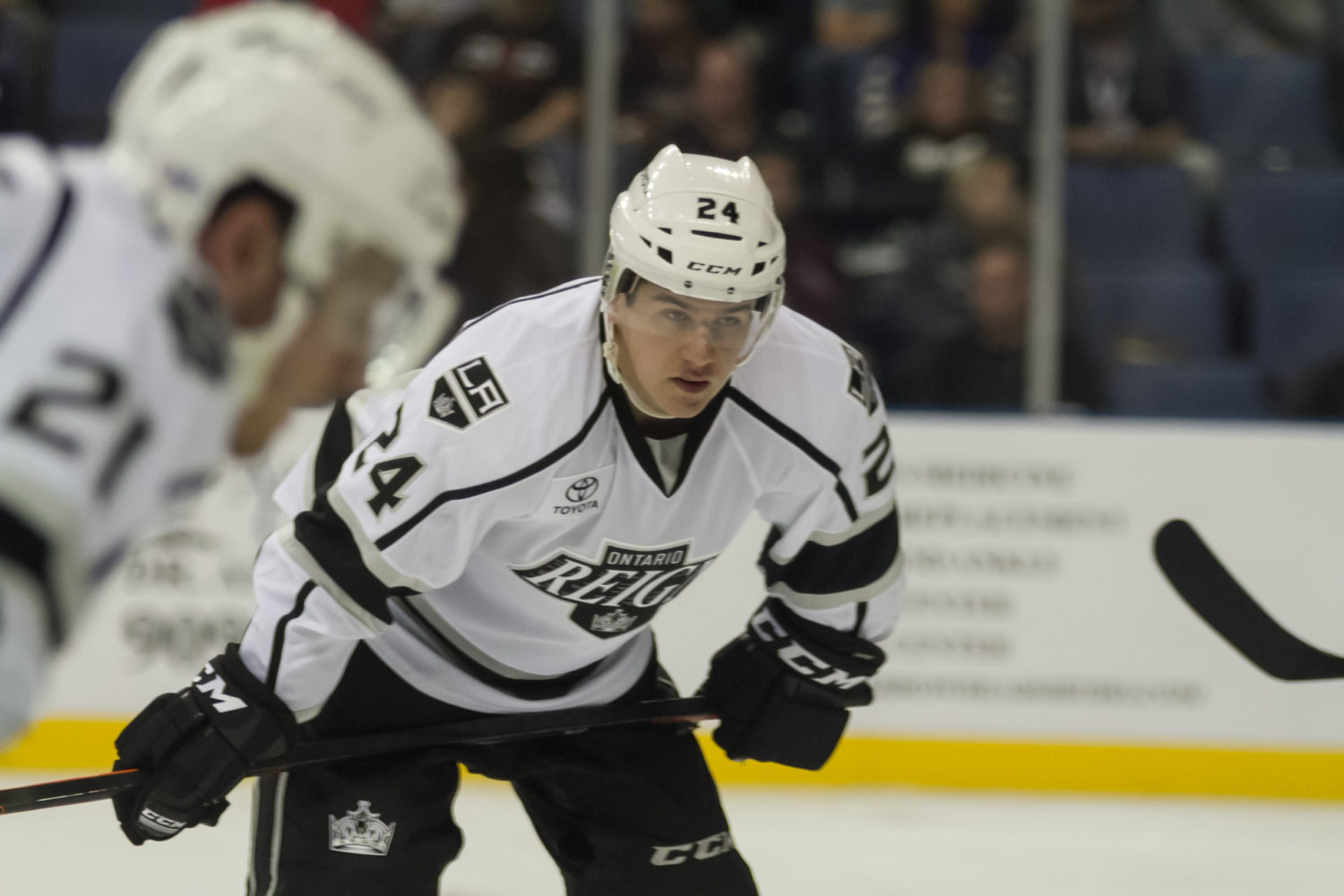 The 25-year-old Latta, who was signed by the Kings as an unrestricted free agent last July with the likelihood that he'd begin the year in Ontario, appeared in 29 games for the Reign this season after being waived by the Kings in October. As a fourth-liner with the Reign he had six points (2-4=6) and 67 penalty minutes. He was a healthy scratch for three consecutive games in January.
In another move, the Reign signed defenseman Alexx Privitera to a PTO.