Good morning from Brooklyn, Insiders. The Kings took the ice shortly after 10:30 a.m. at Barclays Center and aligned as such up front:
King-Kopitar-Gaborik
Pearson-Carter-Brown
Lewis-Dowd-Andreoff
Clifford-Shore-Nolan-Setoguchi
-There are some questions to the lineup that won't be answered until warm-ups. While Jake Muzzin took the first loop alongside Drew Doughty, and Brayden McNabb alongside Alec Martinez, there was no continuity to the defensive pairs. This will be clarified somewhat by Darryl Sutter, who noted that the pairs were based partly on power play looks, and that the team is still trying to gain some continuity on the third pairing. Matt Greene worked out but did not take the ice with the team. Based on a little bit of tire kicking, this isn't anything serious and is likely related to either maintenance or the skate being optional. It's not clear who the scratches will be tonight because the team left the ice more or less as one group for a video session. Peter Budaj was the first goaltender off and is expected to draw the start.
-Tyler Toffoli (lower-body) took the ice late in the morning skate. He is yet to practice fully with with the team and isn't expected to play on this trip. His presence is related in part to the need to get in work before the All-Star break, and also because it's better that when he does skate, he does so with the coaches and training staff. "We're trying to get him back on the ice on an every day basis, and it's way better that he's under our supervision and being with the team, also," Sutter said. More to come in today's quotes.
-Former Kings farmhand and all-around good guy J-F Berube will draw the start for the Islanders, who will likely turn to Thomas Greiss for the second night of the home back-to-back Sunday against Philadelphia. "He was always relaxed, especially in net," said Nick Shore, who won a Calder Cup with Berube in 2015. "He gave the guys a lot of confidence playing in front of him, but I don't think you'll find someone who has anything really bad to say about Rubes. He's a great guy. I wish him the best, but not tonight." The 25-year-old is 0-2-1 with a 3.14 goals-against average and .904 save percentage, and in 12 career NHL games has a record of 3-4-2 with a 2.83 goals-against average and .911 save percentage.
-New York is trying to swat its own injury bug. Travis Hamonic (knee) is on injured reserve, Mikhail Grabovski (concussion) is out long-term, and Johnny Boychuk (upper-body) and Andrew Ladd (upper-body) will not play tonight. Per reporters, there is an 80% chance Cal Clutterbuck (lower-body) won't play. Important: The Islanders still have John Tavares. "He's really strong down low," Jake Muzzin said. "He's good on his edges. He's very smart, he knows where to go and he's got good goal-scoring instincts around the net, so you've got to play him hard … and take away his time and space as best as you can and try to eliminate the rush game, because he's very creative off the rush as well." New York is 1-0-0 under Interim Head Coach Doug Weight after Thursday's 3-0 win over Dallas. The Islanders were 0-for-7 on the power play in that game and are now 0-for-21 with the man advantage over their last six games. Since moving to Barclays Center, they're 19-2-3 against Western Conference opponents.
-That's it for now, Insiders. Sutter quotes will continue today's regularly scheduled programming shortly. Until then, enjoy this photo of AN ELEVATOR FOR BUSES: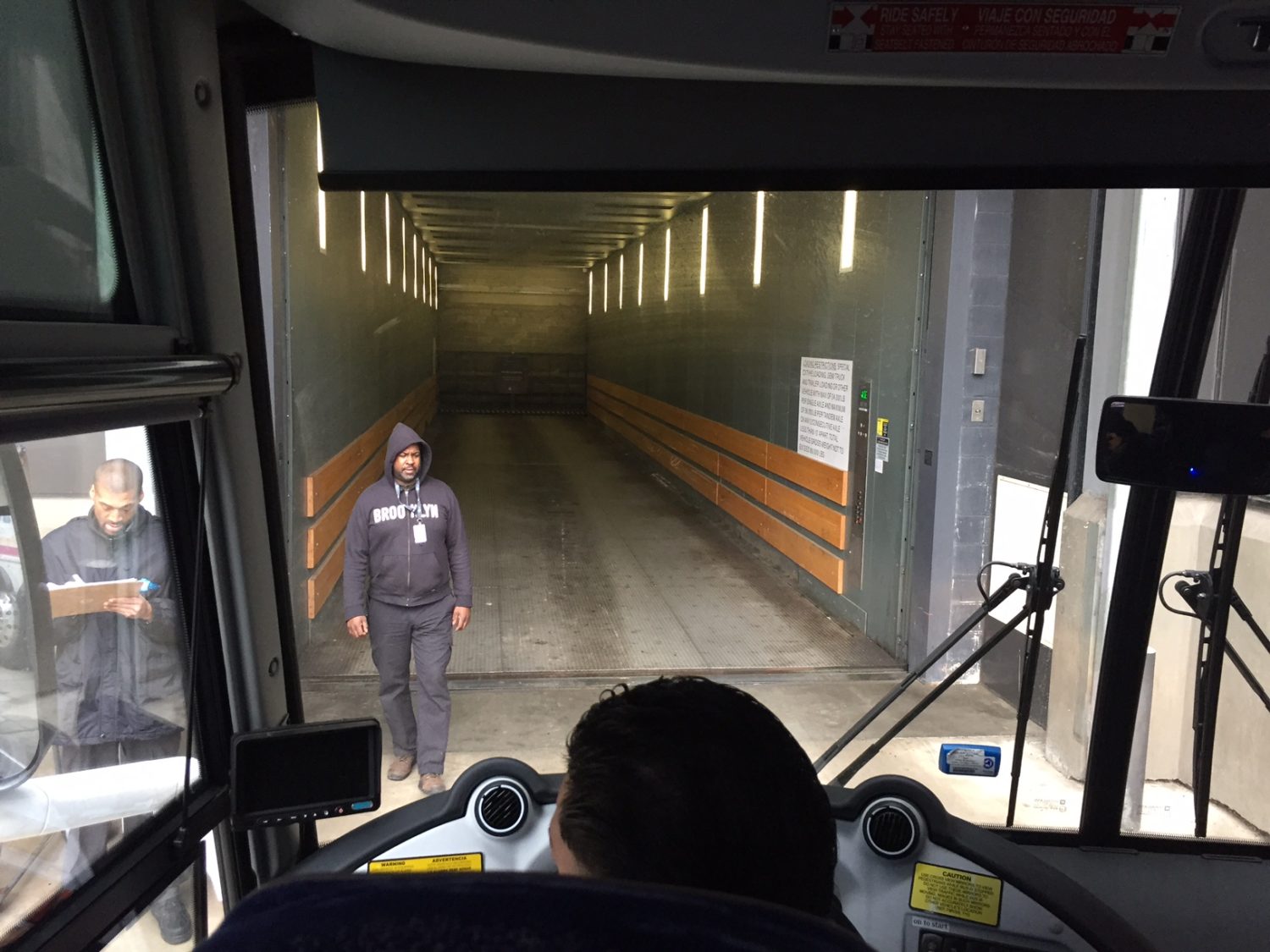 Hello, Brooklyn pic.twitter.com/avy2Buhbi7

— Jon Rosen (@lakingsinsider) January 21, 2017