Today's Bus Texts with Stothers comes … actually not from the bus … because the Reign are flying out of Stockton early tomorrow morning before finishing out 2016 with this home-and-home against the Heat on Saturday night in Ontario.
Reign 4, Stockton 1
The Reign jumped out to an early lead on a rebound power play goal from Michael Mersch and secured first place in the Pacific with a win Friday night. Sam Herr scored from the high slot off a feed from Michael Latta in the second and the Reign took a 2-0 lead into the final period despite failing to convert on an elongated 5-on-3 late in the middle frame. In the first eight minutes of the third, the Heat's Brandon Bollig buried a rebound of a long one-timer from the point by Kenney Morrison but the Reign responded with a power play goal of their own by Paul LaDue with just over five minutes left in the game. LaDue's empty-netter with just one second left made it 4-1 and the Reign grabbed their fifth straight win off a 33-save performance by Jack Campbell.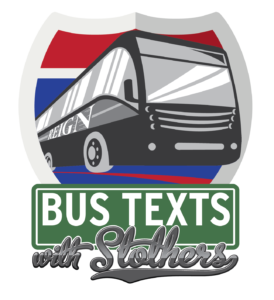 BUS TEXTS WITH STOTHERS
ORI: Hey, Stutts. Congrats on the win and the move into first place. Five wins in a row too. What's the biggest change you've seen as the group has been able to close out teams and get back on top/?
Stothers: It's been a long hard battle. The division is so tight and every team in it is extremely good. It's hard to move up and easy to fall many spots with just a couple of losses. The guys have been great about sticking to systems and playing their roles. They are a tight knit bunch and we always feel we are in the game no matter the score or the building we play in.
ORI: You get the late PP in the 2nd, can't convert, and then Stockton gets their way back in it in the third. You answer onthe PP with the goal by LaDue. At that point of the game how crucial was it to convert?
Stothers: Should have converted in the second when we had a two man advantage for almost a full two minutes. We killed our own PP with lost faceoffs and turning pucks over on our entries. We could have put them in a huge hole but did not. As it turns out we managed to win but you can't take the chance you are going to get more PP opportunities later in the game. Must learn to take advantage of the opportunity at present.