Today's Bus Texts with Stothers comes after a tiring return from the holiday break. The Reign are heading back from San Diego, winners of now back-to-back overtime wins on consecutive days.
Reign 2, San Diego 1 (OT)
Paul LaDue bounced in a rebound on the power play with 40 seconds remaining in overtime and the Reign ditched out of San Diego with two points in a game in which they perhaps deserved none. Outshot 19-7 in the first period, goalie Jack Campbell backstopped the show while his teammates were outplayed early. Ontario started to find its way in the second and took a 1-0 lead on a goal by T.J. Hensick with just 38 seconds left in the frame. Michael Mersch took the puck from the offensive blue line and fed Teddy Purcell on the right wing who then found Hensick at the backdoor for an easy tap-in. Having killed their first five minors, the Reign (namely Sean Backman) got into penalty trouble in the third. Backman was whistled for slashing at 7:56 but just as the Reign had completed the kill and he exited the box, the veteran winger took another call for hooking. San Diego finally converted as a Brandon Montour one-timer from the left point couldn't be tracked by Campbell through traffic, forcing overtime. In the 3-on-3, Adrian Kempe flashed his speed until he eventually drew a hooking call on Antoine Laganiere to set up the game-winning man advantage. A faceoff win by Hensick allowed the Reign to control the puck and Purcell threw a shot on net from the top of the point with Mersch in front. Mersch battled for the rebound and eventually fell but his work pushed the puck out to a heads-up LaDue, who jumped on the opportunity to bury it.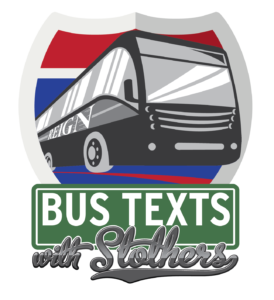 BUS TEXTS WITH STOTHERS
ORI: Doesn't have to be pretty if it works, right? But how hard is it to win after Christmas break especially back-to-back OT games? Is everyone already asleep on the bus (including you)?
Stothers: We found a way to win both games and it wasn't our best hockey, so that's a positive. I guess it makes up for a couple of games early in the season when I thought we played well and had nothing to show for it.
ORI: What have you noticed about Mersch after it took him a little longer than originally expected to get going this season? His play of late has been making a big impact.
Stothers: That's a hard one to pinpoint exactly. He always works so hard in games, and practice, that you knew it was a matter of time. It was a devastating blow for Big Mike to be send down after the time, and sacrifice, he put into training this summer in the hopes of making the Kings. He wanted to be a regular, not just a depth, or call up guy. When that didn't happen I think he was both mentally and physically exhausted. Just took some time to come to grips that he is not quite ready "yet." But make no mistake, he will play in the NHL.
ORI: What about Campbell, too? Now that he's found a home after bouncing around he's been able to string together some solid outings. Does he look more settled in that regard?
Stothers: Soupy has fit in very nicely with this group. He feels comfortable because they feel comfortable. Being a goalie can be a very lonely position in a team sport. You can be singled out like a pitcher in baseball. Your outing can be measured by one bad pitch, or on leaker of a goal against. As an athlete you have to shake it off and leave it behind you. That can only be accomplished if the individual feels that his team mates believe in him, and trust him. Soupy has the full support of his team mates, and the coaching staff. He is a tremendous person and well liked, so much so that we played as if we wanted him to get all three stars tonight