Today's Bus Texts with Stothers comes as the Reign head coach is one of the lone members on the bus as many of his players and team personnel are flying out of San Jose and back to wherever it is they may be spending the holiday break.
Reign 4, San Jose 3 (OT)
Michael Mersch blasted a slap shot from the slot on the power play at 1:07 of overtime on a set-up by Teddy Purcell and the Reign carried over an impressive third period comeback into the extra frame for another win. Ironically, it was San Jose's power play that was the story as they went 3-for-3 in regulation and the Reign went 0-for-3. The Reign took an early 1-0 lead on a first period goal by Teddy Purcell but San Jose converted on its first two power plays (Joakim Ryan from the point and Adam Helewka off his chest and in) to make it 2-1 after one. Adrian Kempe scored on a Justin Auger rebound in the second to tie the game, but a 5-minute kneeing major/game misconduct to captain Vincent LoVerde resulted in yet again another power play goal for Helewka, who netted a beneficial bounce off the backboards. In a mostly-tame third, the Reign capitalized late as Brett Sutter flew in to the slot and buried a T.J. Hensick rebound. The Barracuda took a too-many-men call early in OT resulting in a faceoff win by Hensick and sustained pressure before Mersch's mark.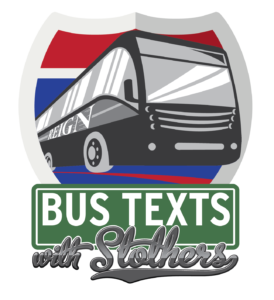 BUS TEXTS WITH STOTHERS
ORI: Sort of ironic after the way the game went that a power play goal would win it for you all, and a Mersch slap shot at that?
Stothers: Special teams were a factor in this one. We couldn't catch a break to kill a penalty tonight. First two against hit sticks and deflect in and the third one is a shot that went wide but came off the backboards right onto their stick. Tough breaks but we kept plugging away and took advantage of a PP in overtime. Mersch from the slot with a bomb that was bar down. Would not have predicted that of him. He is usually pushing pucks past the goalie from his belly.
ORI: Did you like Kempe's goal too and his general play into the break? Seems like he is finding ways to open ice out there.
Stothers: Sure I liked Kempe's goal. I like all our goals. Got to score to win. Kempe has been playing with the puck more. He has it on his stick instead of chasing it shift after shift. He is challenging opponents with his speed better, and getting into the scoring areas longer. Good for him.
ORI: Already 24 games through and now going into the break, any thoughts on this first part of the season and how the team has progressed along the way?
Stothers: Proud of this group, very proud of what they have accomplished. We push each other hard every day to get better. They don't resist it, they embrace it! We will enjoy the time off to enjoy what Christmas is all about…family. These guys works hard every day, and miss out on a lot of special family events and functions. Important for them to go home and give mom and dad a hug, be a kid again. Christmas brings out the kid in us all.