Today's Bus Texts with Stothers come as the Reign trek from Rockford to Chicago, where they will fly out Monday morning back to SoCal.
Reign 3, Rockford 1
Behind a two-goal performance by T.J. Hensick the Reign won back-to-back games for just the second time this season and will leave the Midwest with two crucial victories. Hensick opened the scoring with a tip of a Paul LaDue shot with just 40 seconds left in the first period and then added a power play goal in the second for a 2-0 lead. Rockford made the final period interesting with Kyle Baun's goal just 58 seconds in, but Jonny Brodzinski added an insurance goal late and Ontario held on the rest of the way. Goalie Anders Lindback stopped 31 of 32 shots for his second straight win.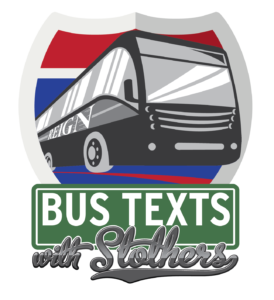 BUS TEXTS WITH STOTHERS
ORI: Well there was no video feed for me so I listened to Joey instead. What'd I miss?
Stothers: Lucky for you, you missed his wardrobe and tie selection.
ORI: Haha. What about Hensick and what he's bringing to this team? A point per game guy for you.
Stothers: Henner had a good night in all areas of the game. The goals are obvious but it was his play when we were trying to get the puck back, that impressed me. He is being asked to be responsible and more of a detail guy. He could resist…but has not, in fact he is embracing it. Good on him.
ORI: Do you feel like you're starting to see Lindback hit his stride and burn some rust away?
Stothers: He looked more comfortable in the net but I don't know that much about his past goaltending. I am still getting to know him as a person so I think there is still a lot of growth for both of us. Everybody wants to know the mind of a goaltender. Why am I the one to figure them out, no one can. Stop the puck, and I write your name on the sheet!! It's as simple as that.