The Reign will be calling Citizens Business Bank Arena in Ontario home for the next five years.
The team recently reached a lease deal with new building owner SMG, as first reported by The Press-Enterprise. The five-year lease has an option for another five.
"I can tell you it was a matter of months, not weeks," said team president Darren Abbott via phone on Wednesday in regards to how long it took to get the deal done. "We went back and forth on a lot of things and it's a relief to have it done, to know that we have a home here and a good arrangement for five plus another five, so really 10 years. It's good to get it done and come to an arrangement that everyone can work with."
As the Reign did in their first AHL season in Ontario last year, the team will continue to practice at both CBBA and a local area rink when necessary. The overall goal from the Kings organization is to hopefully build a practice for the Reign in the future.
"The Kings have in mind the greater growth of the game of hockey in Southern California," Abbott said. "Surely that includes increasing the amount of hockey players — people playing the sport. So that would lend itself to making more rinks in California and Southern California in particular and I think obviously a strategic place for the Kings would be right out here, close to the arena in Ontario so the players would have a place to train and have their own space and have access to more ice time. That's something that we'll have to work with finding a piece of land and getting that done but that's a project that we'll probably start talking about the thinking about in the coming hockey season."
It's expected by Abbott that SMG will do it's best to rent the building out for other events, as previous owner AEG did, which could at times put the Reign out of the building or even make for awkward scheduling as it did with last season's 1-1-1-1-1-1-1 seven-game playoff series with San Diego.
"I think they're going to do their best to fill the building with other events and when those events don't allow the team to practice then we'll have to go elsewhere," Abbott said. "I definitely think that's something that Dean [Lombardi] and Rob [Blake] want to try to improve on and that's another reason for talking about perhaps building a rink out here."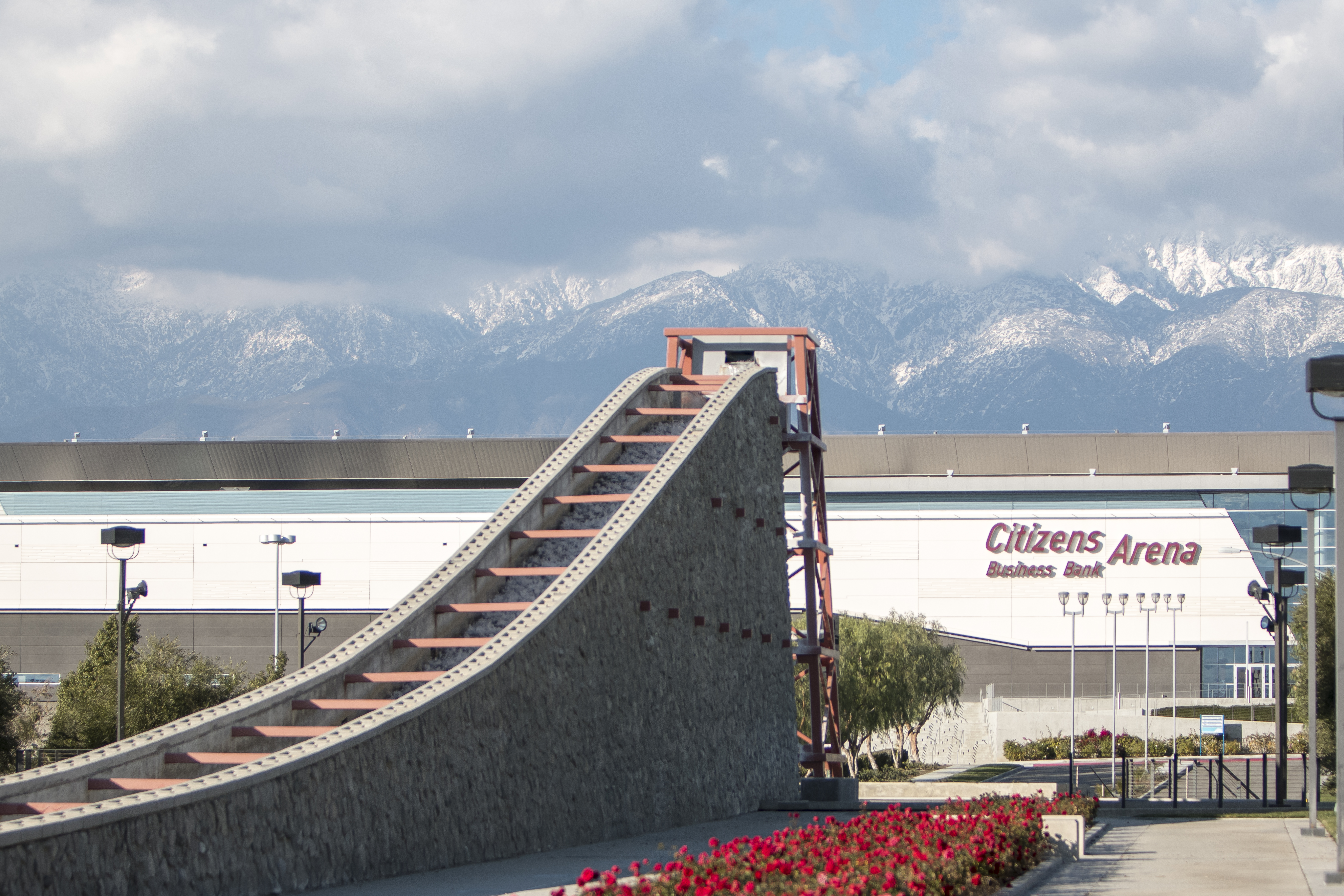 KINGS VS. KINGS AND MORE
Looming in the preseason is the much-hyped Kings vs. Kings game that the Reign will host on September 25. Players from the yet-to-be-released 2016 Kings training camp roster will go up against one another (tickets already on-sale for those interested).
"I just think it's going to be cool," said Abbott. "I'm interested to see all the players that have come through the minor league system since I've been in there, it's going to be nice to catch up with them and see them again.
"We really want our fans out here to understand how close in caliber the players are to the NHL players. When you have Kings vs. Kings, which is two full teams, everyone is going to get to play. I think our fans are going to get to see just how strong our players are as it relates to the everyday-Kings. I think that's the most interesting part about the game."
The fans in Southern California are responding well.
"The sales already for the Kings vs. Kings game have been really strong," Abbott said. "We expect a sellout crowd for that and it's going to be fun to see the Kings out here."
That game and an Education Day game for children are what Abbott called the "two big projects we're working on for next year."
As far as what may change as it pertains to in-game entertainment and game presentation for the coming season in general, Abbott said, "we're still kicking a lot of things around, working with … the Kings to figure out what makes sense for us to do and what we're going to do as far as night by night, game to game."