There are many charitable events that bring Kings players into the community, though few are able to match the participation of the annual September 5K that benefits Hydrocephalus Association. Hosted by Daryl Evans, the event is a personal endeavor for many of the players, who are eager to support Senior Director of Community Relations Jen Pope, and her husband, Matt. Their son, Charlie, is one of over one million people affected by Hydrocephalus, an abnormal accumulation of cerebrospinal fluid within cavities in the brain, and fundraising for research often lags behind the efforts in support of treatment for other medical conditions.
For more on Charlie Pope and Hydrocephalus, FOX Sports West reporter Jill Painter Lopez wrote a highly recommended story following last year's 5K.
From HydroAssoc.org: (DONATE HERE)
HA is committed to funding high quality, high impact research as prioritized in our Research Initiative. Our early goal is to fund preliminary data collection that helps investigators create stronger National Institutes of Health (NIH) grant applications. The competition for NIH grants, however, continues to increase as the number of applications rise without matching increases in NIH funding. It is therefore essential to maintain and advance active, innovative research programs in order to remain competitive for NIH funding.

Hydrocephalus research funding is far behind other conditions with similar prevalence numbers. Total NIH funding for hydrocephalus research in 2011 was only $6.4M; by comparison, NIH funded $151M in Parkinson's Disease research. In 2012 and 2013, that number stayed steady at $6.8M and $6.5M, respectively. In the current funding environment, maintaining our current funding level is good, and many of the funded investigators have ties with HA. Clearly, however, hydrocephalus research needs to become a research priority for more laboratories, clinics, and the NIH.
At today's 5K, Alec Martinez spoke about how the team has united to support the Pope family:

Jen Pope spoke about the team's support and the push to drive awareness for Hyrdocephalus:

Photos from today's 5K in Redondo Beach: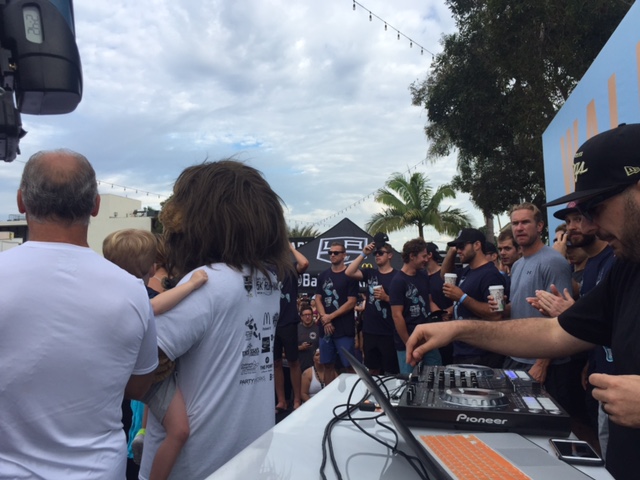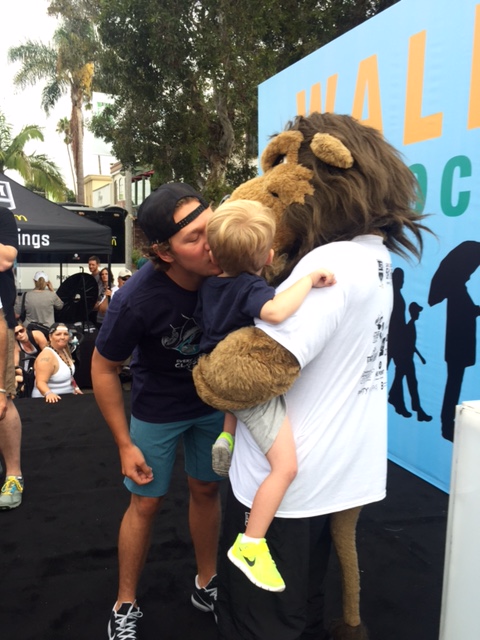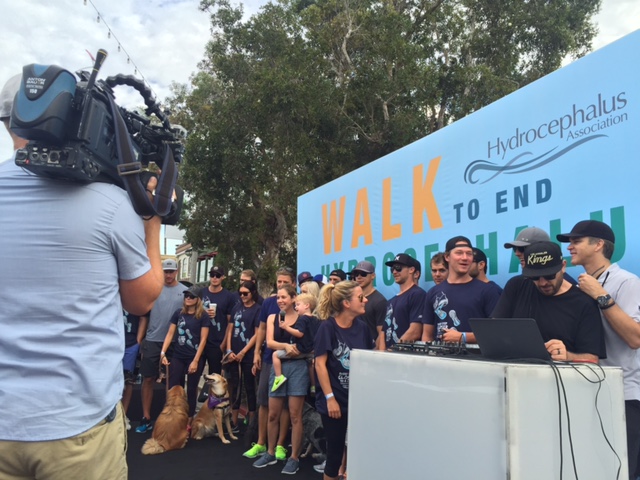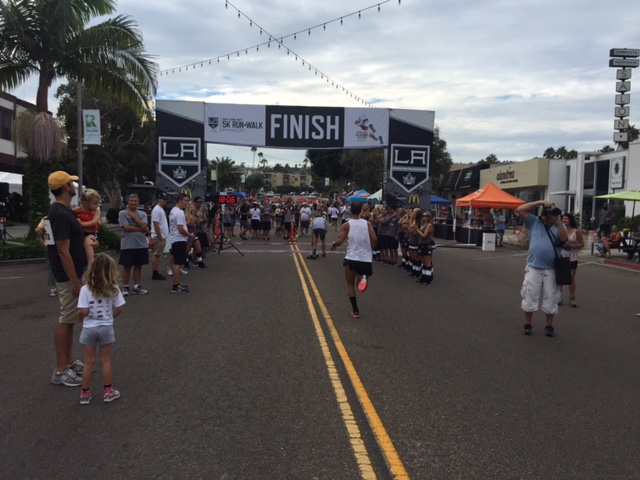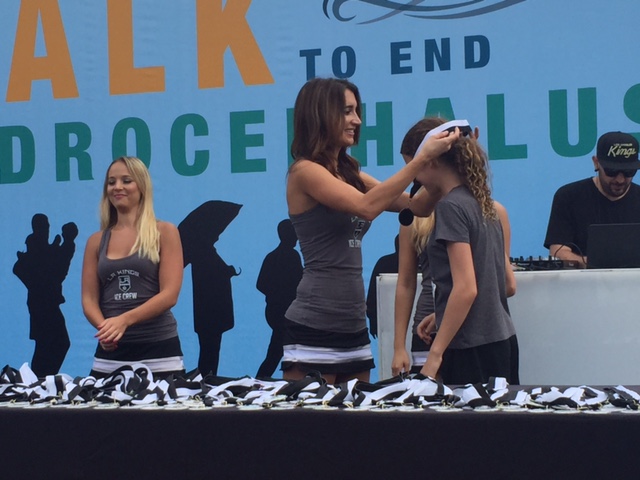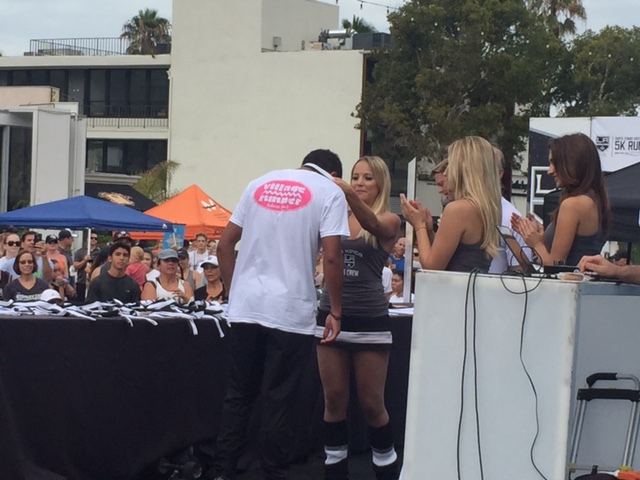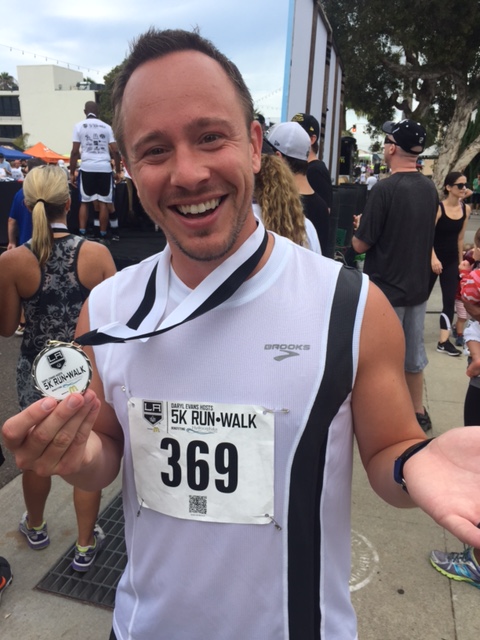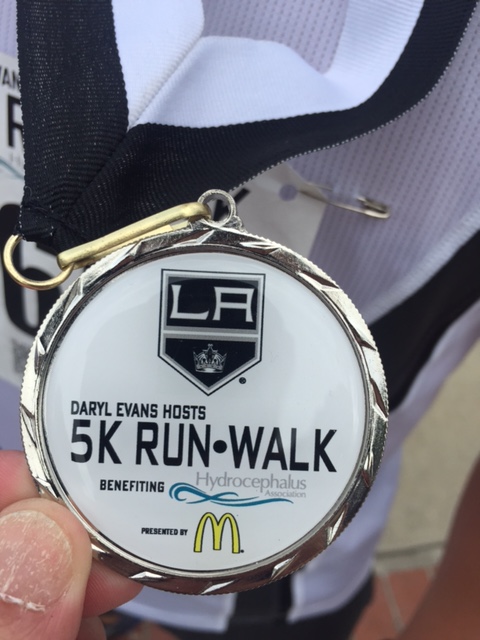 Great to meet @RyanKelly34 of @lakers at LA Kings 5k event in Redondo Beach benefitting @HydroAssoc. @lakingspr pic.twitter.com/DuJpRPqABD

— LAKingsPR (@LAKingsPR) September 12, 2015
Ehrhoff joins the crew #LAKings5k pic.twitter.com/7tNKyD6sjW

— LA Kings (@LAKings) September 12, 2015
For more information on Hydrocephalus, visit HydroAssoc.org.