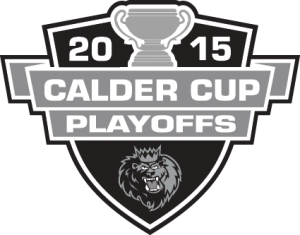 Nic Dowd, Adrian Kempe and Brian O'Neill scored for the Manchester Monarchs, who completed a four-game sweep of the Hartford Wolfpack in the Eastern Conference Final with a 3-1 win Wednesday at the XL Center. J.F. Berube stopped 21 of 22 shots as Manchester will advance to the Calder Cup Final for the first time in franchise history and final season in the American Hockey League. They'll face either the Utica Comets (Vancouver) or the Grand Rapids Griffins (Detroit), who are tied at one game apiece in the Western Conference Final. BOX SCORE | RECAP
Forward prospect Michael Mersch, who ranks second amongst playoff scorers with 11 goals and 18 points and recorded a hat trick in Game 2, did not play in the clinching game after taking a hit in Game 3. I've been told by hockey operations that the injury is "nothing that should keep him out of the Final," and that there is optimism that he would be ready to play by next weekend.
The Calder Cup Final will open in Manchester with home games at the Verizon Wireless Arena on June 6 and 7. The full series schedule will be posted at a later date.
AHL Eastern Conference Final
1 MANCHESTER 3 vs Hartford 2
2 MANCHESTER 7 vs Hartford 4
3 MANCHESTER 5 at Hartford 3
4 MANCHESTER 3 at Hartford 1
Mike Stothers, on the win and advancing to the Calder Cup Final:
It was alright. We had our moments. I think…Hey, we're going to the finals, so I can't be too critical of the way we played. You know what? First, give some props to Hartford. A great team, a hard-fought opponent. Now we get some time to rest up – heal up a little bit in preparation for whoever it's going to be, Grand Rapids or Utica.
Stothers, on finding success in his first year with the team:
Hey, I'm just happy for the guys. They deserve it. They're the ones that put all the time in. So, it's a great bunch of guys, they've worked hard all season long and they deserve to be where they're at.
Stothers, on how well the Monarchs limited mistakes
Well, we got the result we were looking for. We didn't want to play any more games than we had to. Just running the risk of injury or something bad happening. The team steals a game, they get another game and the next thing you know – we learned a valuable lesson in round one. So, I liked our focus. I liked our determination and you know what? Everybody played the right way. We limited them to two chances and, more importantly, we stayed disciplined and kept their power play off the ice.
Stothers, on whether he has an update on Michael Mersch:
Michael Mersch is progressing well.
Stothers, on whether Mersch will be ready for the start of the Final:
Well, I don't have my doctor's degree, so I don't really know. But I'm sure in the next couple of days we'll find out.
_______________
The Ontario Reign fell 3-1 to the Allen Americans in Game 7 of the ECHL's Western Conference Final Wednesday night at the Allen Event Center, wrapping up the deepest run in franchise history. For the second straight day, Tristan King scored the lone goal. BOX SCORE | GAME RECAP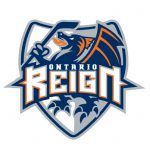 ECHL Western Conference Final
1 ONTARIO 2 at Allen 8
2 ONTARIO 3 at Allen 0
3 ONTARIO 4 vs Allen 1
4 ONTARIO 5 vs Allen 0
5 ONTARIO 2 vs Allen 6
6 ONTARIO 1 at Allen 2
7 ONTARIO 1 at Allen 3